Not Dead
I do my best to do updates weekly. But sometimes you get hit with a flu. And that flu knocks you flat for a little over a week. But I'm back and kicking. Here's what's new!
News!
The good folks over at Game Freezer gave us a nice little nod! It awesome! Somebody checked Four Realms out! Give the article a quick read!
Frog Blog
Learn more about the Frog Warrior in the new Bestiary post!
Earth Level 3
It's a shiny new level that' takes place with a lot of darkness (not pictured). So far I like it, it's a bit creepy with new dungeon bits.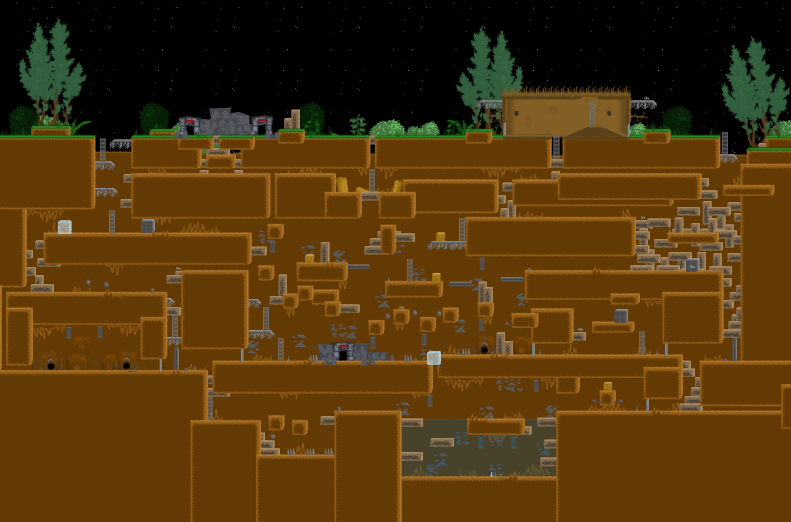 And every time I make a new level it comes with two missions. In this case "Gold Ferret" and "Worker's Food".
Key Mechanic
I'm also trying a new mechanic which I added with this level. Keys! Some people didn't like the busting down doors regardless of everything else. So I've added keys. You can still bust down doors with the right set of damage. But now if you don't have those skills you'll have to do a bit of hunting.
And here's the gif of the post to see it in action. Thanks and see you next time!
-Del