We are currently working on a third multiplayer game mode (besides Deathmatch and Teamdeathmatch), it's called "Nooball".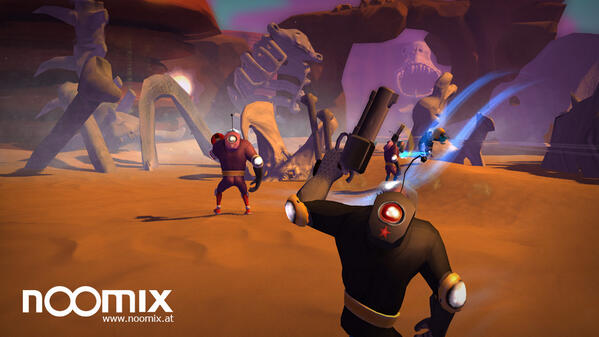 Nooball is quite similar to bombing run in UT. There are two teams, every Team tries to throw the ball in the enemies goal. In addition, we also want to have a CTF-like version of Nooball, where every team tries to steal the "egg" from the enemies base and get it back to their own base.
This new game mode in addition with the dynamic spacesuit and the 4 different Noobjects results in a a very fast-paced experience. And there is even more need of clever building and teamplay in order to win the game.
Our closed Alpha is near, stay tuned for some great monkey fun!