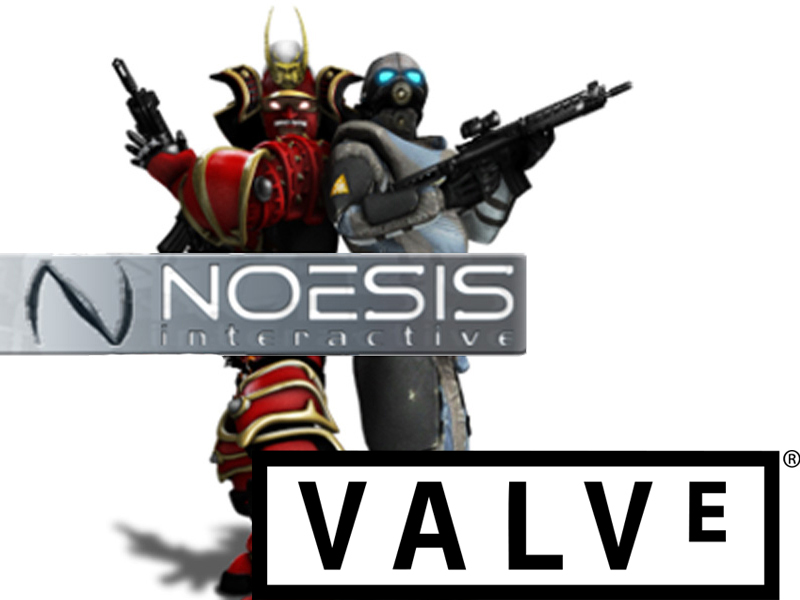 March 30, 2009, Santa Cruz, CA — Today Noesis Interactive announced an agreement with Valve Corporation to provide SourceU developers with educational content including, curriculum, lecture materials and assessment aids for six game development classes downloadable through Steam, a leading platform for the distribution and management of PC games with over 20 million accounts worldwide.
The educational classes for game development include: "Introduction to Content Creation and Level Design", "Beginning Character Design", Level Design & Scripting", "Mod Programming", "Advanced Character Design", and "Machinima". SourceU is Valve's program to equip instructors and students with the real-world skills and knowledge needed to foster a successful and rewarding career in the games industry.
Noesis Interactive has been developing tutorials for video game modders and independent developers on the Source platform for several years. As a part of the SourceU initiative, Valve, Noesis, and SourceU members have developed an extensive curriculum based on several Noesis tutorials. Each class syllabus is provided along with instructor materials including lecture notes, tutorial examples, and assessment tools.
"We are excited to be working with Valve to make our Video Courseware available to the education market" says Casey Noland, CEO, Noesis Interactive. "Noesis is all about teaching gamers how to create their own games, so working with educators to integrate our content into their curriculum is a perfect solution for students interested in game development".
The Department of Computer Science, University of California, Santa Cruz, will launch "Introduction to Content Creation & Level Design", an introductory class designed to teach 3D level design, as part of its Game Development Major curriculum. According to Professor Jim Whitehead, "Using Noesis content, the class can combine the theory of level design with practical hands-on level creation. Content creation and level design tools change quickly, so it's challenging to instruct students in the tool-specific aspects of level design. These packages solve this problem for us. Our first class will include 30 students, both majors and non-majors. Students are really excited about this class."
"Beginning Character Design", Level Design & Scripting", "Mod Programming", "Advanced Character Design", and " Machinima" are complementary classes that function as either stand alone courses or as part of an integrated curriculum. Each course is designed to enable students to build upon the knowledge and results from previous classes as they progress through the curriculum.
The Interactive Simulation & Game Technology Program at Richland College in Dallas, Texas will begin integrating the Noesis SourceU curriculum in the Spring semester as additional learning resources for our students. "Our goal is to insure the Interactive Simulation & Game Technology program at Richland College is rigorous and relevant to the gaming industry, so our students know what to expect upon graduation," says Program Director & Lead Faculty Jeremy Roden. "Our students have had great success using the Noesis videos on an informal basis as part of our educational program. Accompanied with Richland's instructional design team, the SourceU program, and experience of our faculty at Richland College, the Noesis videos allow the student to have reference material that provides additional guidance outside of the classroom."
SourceU will be offering the Noesis Video Courseware at an education discount downloadable through Steam with a product key. Various purchase options are available depending upon the requirements of the educational institution.
Noesis Interactive is the premier developer of Video Courseware and training materials for game modders and indie-developers. Noesis is dedicated to improving gaming related education worldwide and preparing its users for industry careers or independent production. Noesis is based in the California San Francisco Bay Area, just minutes from Silicon Valley. For more information, visit Education.noesisinteractive.com.