Nod
Nod Artillery once again uses the 'dark' texture theme.
Nod Artillery finally has heroic muzzle FX once it reaches HEROIC rank.
Removed Confessor squads + associated Black disciple upgrade.

This does not effect the Secret Shrines 'Confessor' upgrade at all. You can still get Confessor squads via a crate pick up if you play with crates enabled.

Rocket squads can no longer benefit from the Blue tiberium mix upgrade.

I have reached the limit of items that can benefit from a single upgrade and I decided that I would prefer the new Stealth tank to benefit from the upgrade instead.

SAM site from release 2 replaced.
Added night lights to the Buggy, plus added a firing animation.
APC now has urban camo + night lights have been added!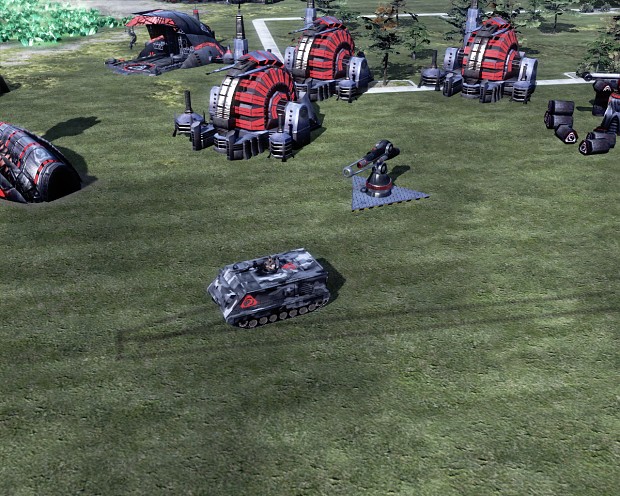 Chinook now has a 'dark' theme texture!
Nod harvesters wheels now turn and also have basic suspension.
Nod harvester now has night lights + plus wheel house colour is more noticeable.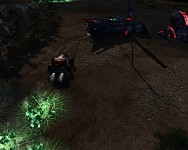 Light tank & Linebacker both have night lights!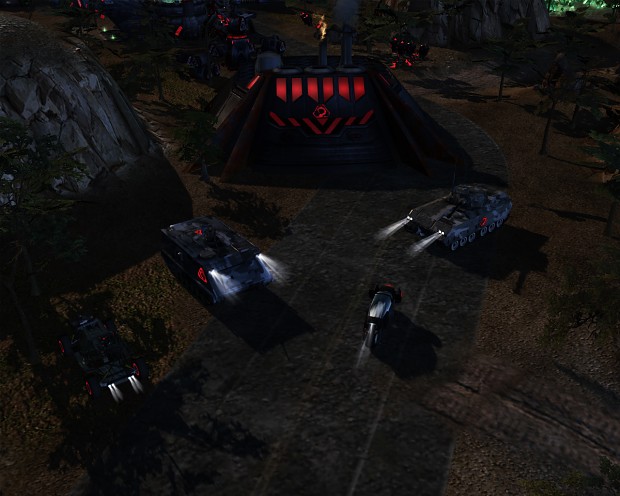 Various changes designed to allow the game to handle the models more efficiently.
Nod Shredder hub replaced.
Nod C&C3 Obelisk replaced.
Nod C&C3 Stealth Tank replaced.
Nod C&C3 Warfactory replaced.
Nod Disruption Tower replaced.
Nod C&C3 Silo replaced.
New reinforcement power: Elite Cadre.
Changes since promotional news post began
The Nod Laser Towers 'Blue Laser' upgrade is now purchased per-object (cost $100) at individual Laser Towers. In order to purchase the upgrade it needs to be unlocked by the building the Nod Operation center.
Obelisk now costs $2000
Upgrades for the Obelisk now cost $1500 (per-object).
The Cabal efficiency upgrade will now add a sweep laser and increase the rate of fire by 40%.
The Darkness refit (now called 'Dark Crystal') will now increase the attack power by 50%, the range by 40% and allow for the targeting of aerial units.
Legend
Blue = My comments