'Sup ya'll, it's time for another update. :D First, an update for C&C Generals: Generation X

Ladies and gentlemen, this is the last section of our tour. We've saved the best for last, here's one of my personal favorites, the Stalker...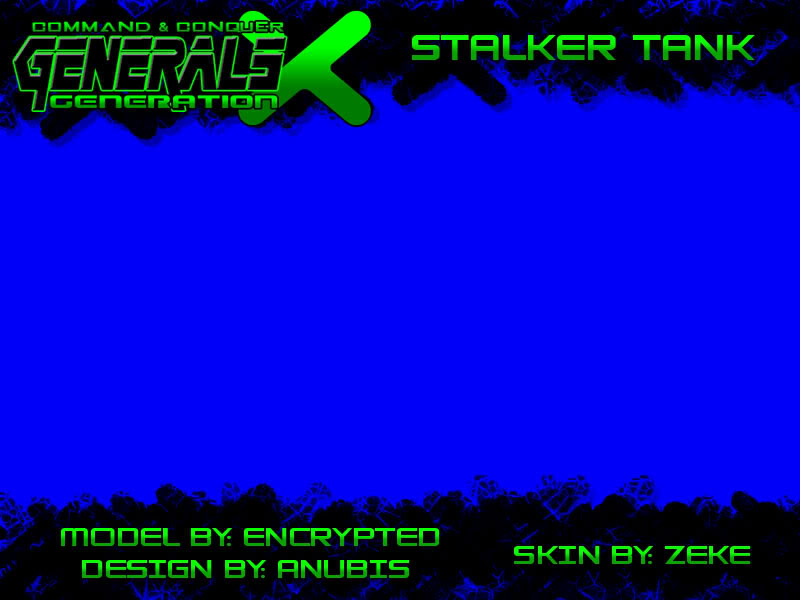 Group: *Confusion*
Oh, one moment... *Presses buttons on a nearby console*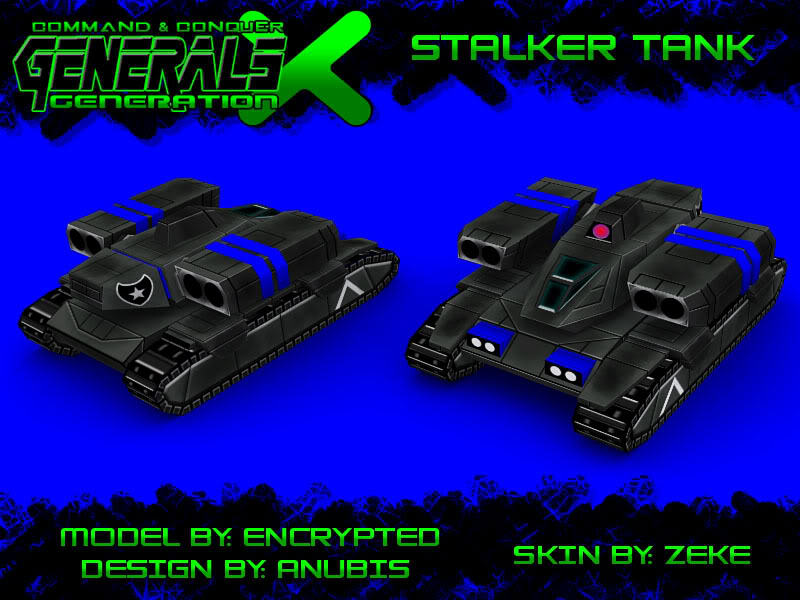 Group: "Oooh"
...terribly sorry, I forgot to turn off the stealth generator. :P Well as you have noticed the Stalker is a stealth tank, the first of it's kind. It makes use of special optical camouflage, to fool even the most well trained personnel.
And last but certainly not least, let me be the first to present to you, the Lightning Spike defense emplacement.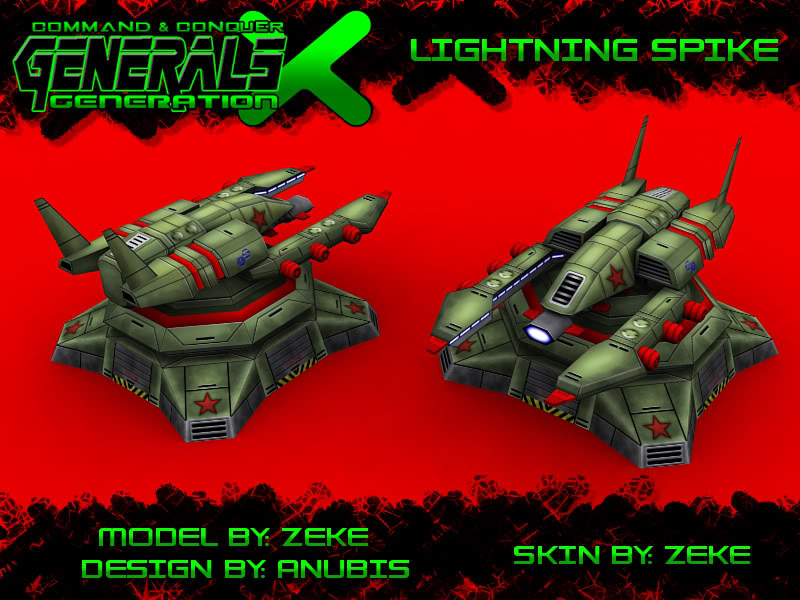 Group: *Amazement*
This is but one of our recent collaborations with our Chinese allies. It features a highly destructive experimental weapon called the "Lightning Cannon". Set to full power, it can discharge up to several hundred million volts of electricity at any given target. Once again, I'd like to stress that no one on the tour touch anything.
Group: *Nervously mumbles*
Well unfortunately we have reached the end of our tour. If anyone happens to have additional questions regarding everything you've seen today, I'd suggest using the terminal to your left.

For example, if you want to know more about the Stalker insert your keycard and search "Stalker".
Of course, you can also see additional information on the Lightning Spike.
Keep in mind though, some of our projects are classified and cannot be viewed without a higher access level. :P
Group: "D'aaw"
See you next time, hope you enjoyed the tour!
---
Now, an update for Command and Conquer: Untitled!

Greetings C&C: U fans, we have another long awaited update for you! First off, the new Battlemasters.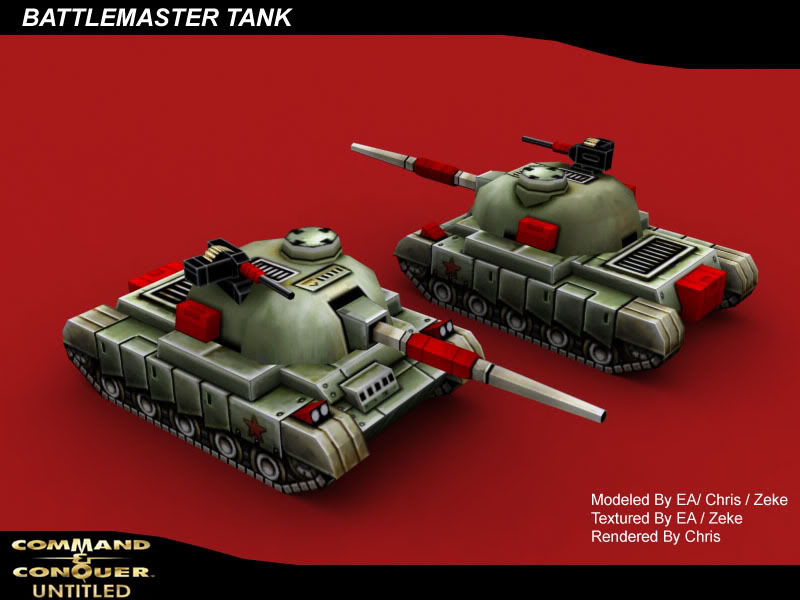 After heavy losses taken from GLA ambushes, China decided to finally give their Battlemaster tanks a long awaited upgrade to armor. What followed was a modernized version featuring reactive armor plating which can easily stand up to the heaviest small arms fire.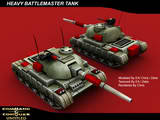 General Kwai was also authorized to upgrade his Battlemaster divisions, but true to his nature, put more funding into the project than what a regular Chinese general would. His upgraded Battlemaster is the strongest compared to the other variants produced for China and can take much more punishment, rumor has it that the tank can easily devastate even the most powerful American armor.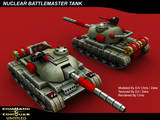 General Tao's Battlemaster includes a nuclear assisted engine giving it a higher speed than that of other Battlemaster variants. Of course, this speed comes at a price as the nuclear engine can easily explode under correct conditions, which can ruin even the best armored assault.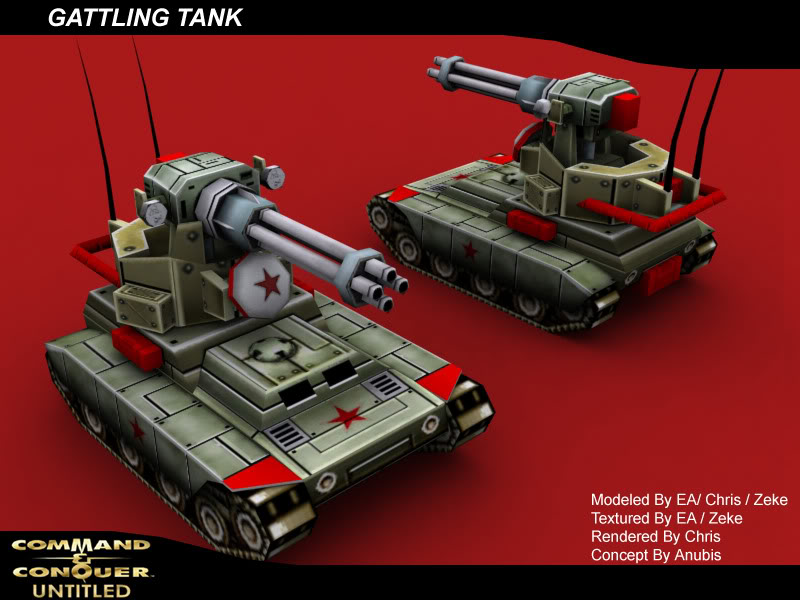 Seeing as their tank divisions were getting a long awaited upgrade, China also made a move to upgrade their anti-air vehicles to protect the new tanks. The new "Reaper" mobile AA vehicle easily fills the niche that the now defunct Gatling Tank had. The upgraded gun can spit out an amazing 6,000 rounds per minute, which will easily shred any airborne opposition which threatens China's prized armored divisions. Of course, there are reports of these vehicles being used against infantry with very successful outcomes.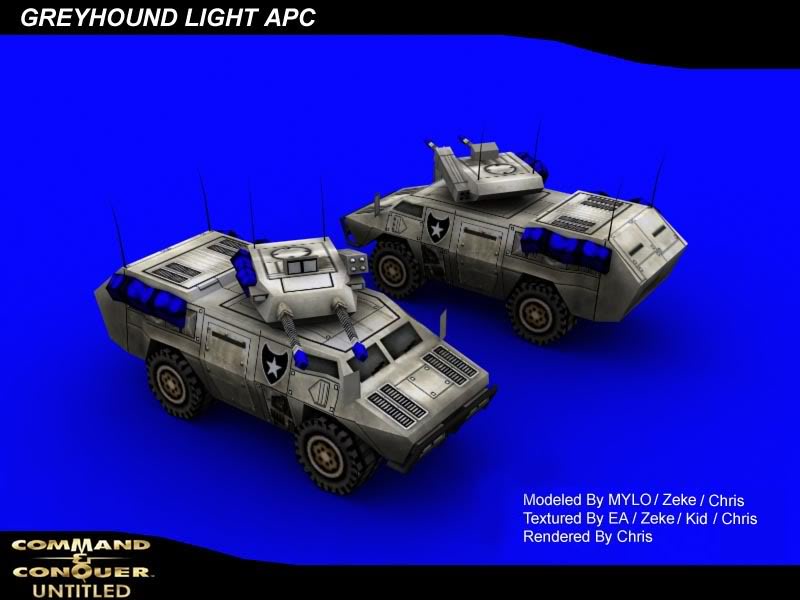 Seeing his lack of ground based assault vehicles, General Granger saw the need for a heavily armed yet highly mobile anti-armor support vehicle to compliment his humvees. The result was the M1337 Greyhound. With its two 20mm grenade launchers and a missile pod on the left side of the turret, the Greyhound is a match for any armored targets threatening to attack Granger's prized airbases. All this heavy weaponry doesn't seem to slow down the Greyhound though, as it can quickly move across all kinds of terrain and it can even transport a number of infantry. The Greyhound has been noted as a needed development by Granger's commanders and continues to please those who use it.
That's it for this month's update. Be sure to check in next month for another segment on our new vehicles and improvements!
-NLS team signing out