During the last few months, i've been making many updates on the main development page of No Heroes: Facebook.com
Here are the latest news on the development of No Heroes:
----- September 3rd
I've given this a lot of thought and i've decided that there will be NO micro-transactions in No Heroes.
----- September 11th
I'm finally a steamworks developer, meaning i can finally implement steamworks functionality in No Heroes,
I've been learning the API and been implementing authentication and other things. Login is automatic ( no need to login manually ) and registration only requires a valid username. It will be really easy to get into No Heroes.
Everything is now going great and soon i'll finally go back to the actual multiplayer networking, servers, gameplay ( Gameplay will receive a major overhaul ) and other things.
----- September 16th
Early look at the new, and hopefully final, Menu redesign.
Hope you like the new style :)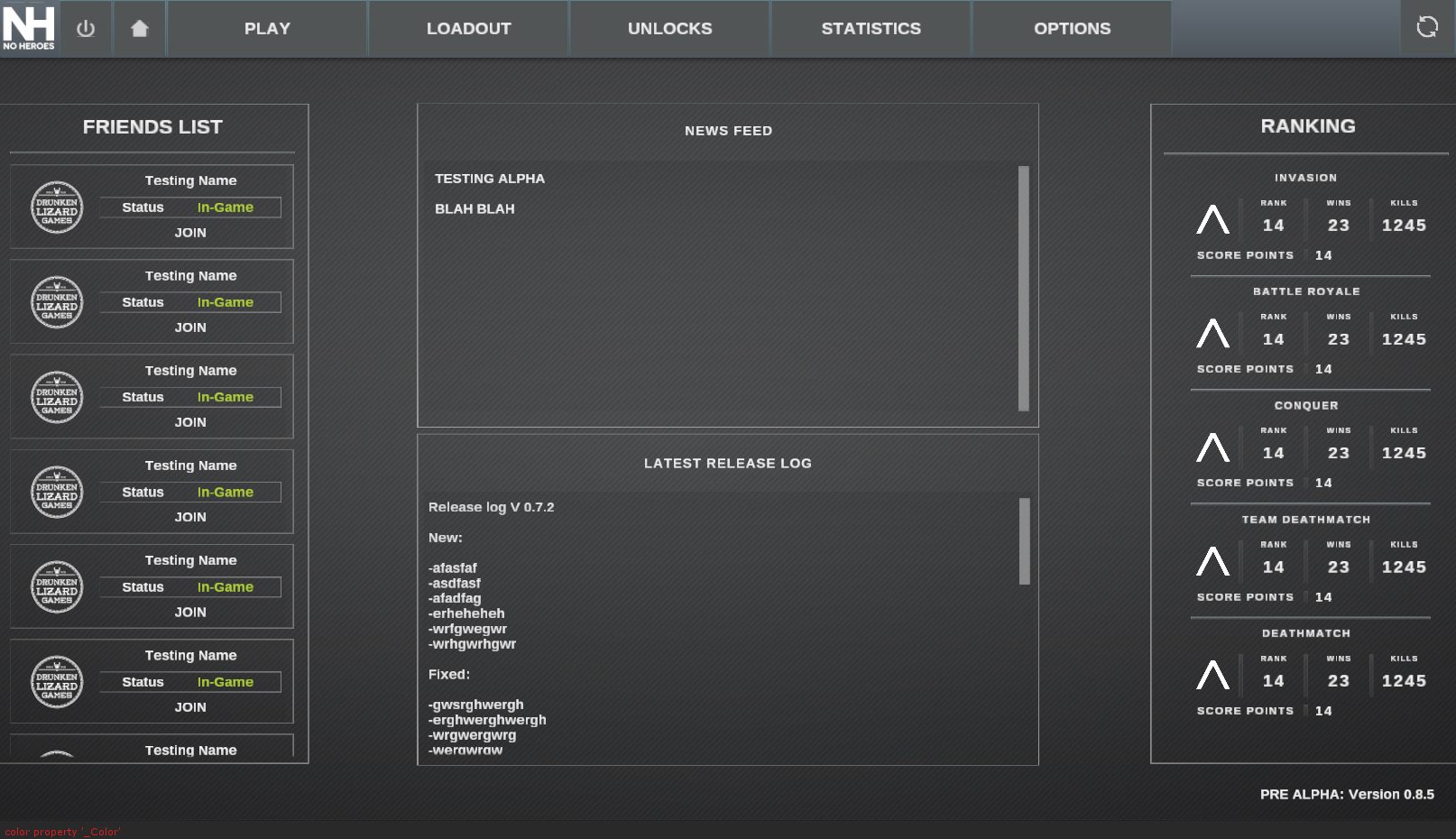 ----- September 17th
Update to the server browser menu!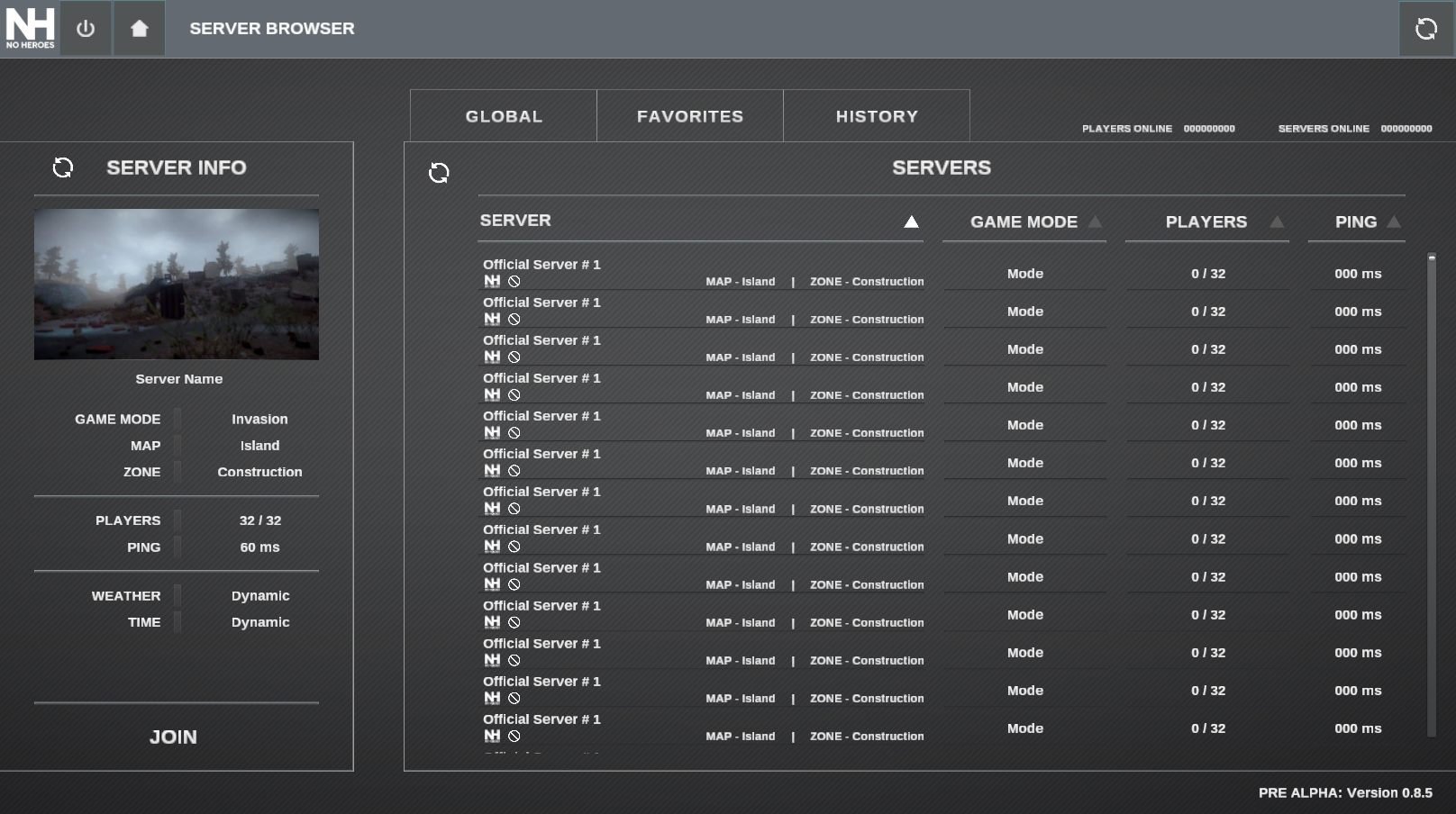 ----- September 25th

----- September 27th
Sneak Peak at the new Weapon Customization Menu.
It's still work in progress.
Many new things have been done recently,
I'll describe what new things have been added and what will be added in the future before the next video update:
Added:
- Brand new Menu with a completely different design,
- Rework of every script of the game ( still in progress ),
- Implementation with Steamworks,
- Authentication, Login and Registeration working properly,
- Friends List in-menu,
- Every user information is retrievable from the Database ( using a proxy like the Lobby Server or a Game Server, using temporary variables to locally store the user's information to avoid accessing the Database too much ),
- Server Browser working properly,
- New Graphics Options,
- Each user has 4 loadouts and each one is customizable,
- Loadout save to the database working properly.
To be added until the next video update ( no gameplay ):
- New Weapon Customization,
- Visual Player Customization,
- Unlocking System,
- Unlock Menu,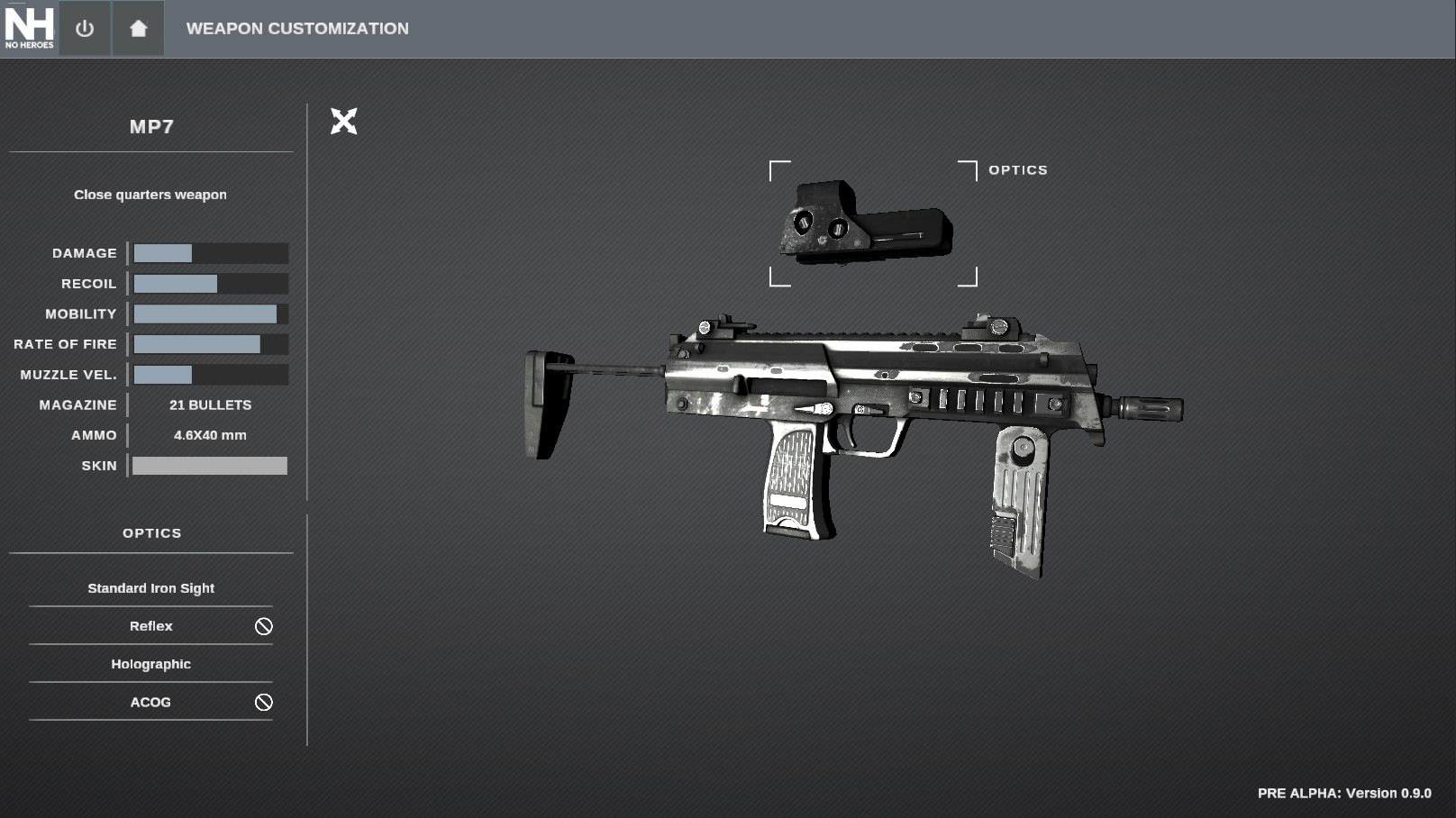 ----- October 2nd
Check out the new scope effect i'm making.
Vast improvement over the old one.
----- October 11th
You can also move your head while scoping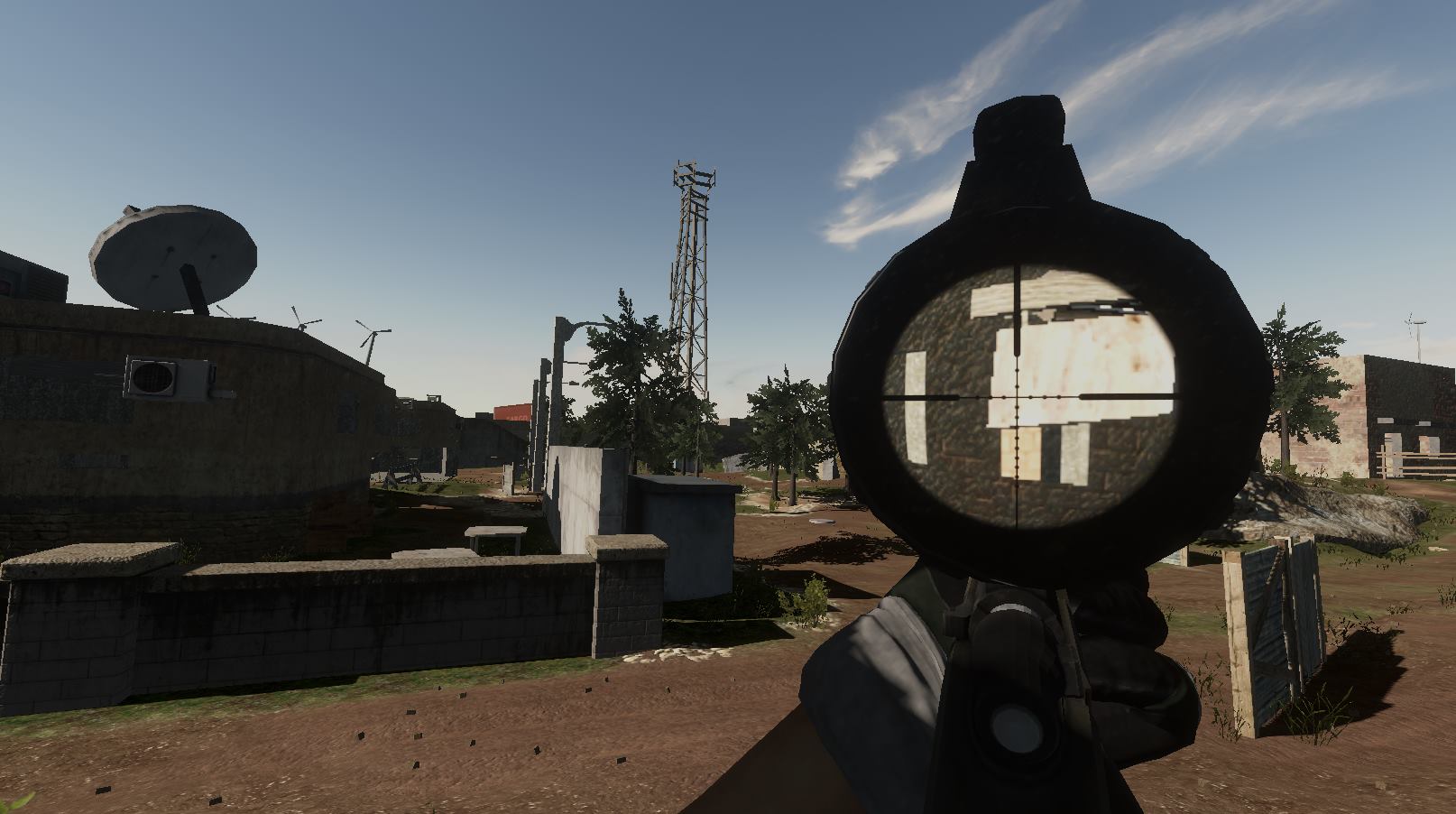 ----- October 13th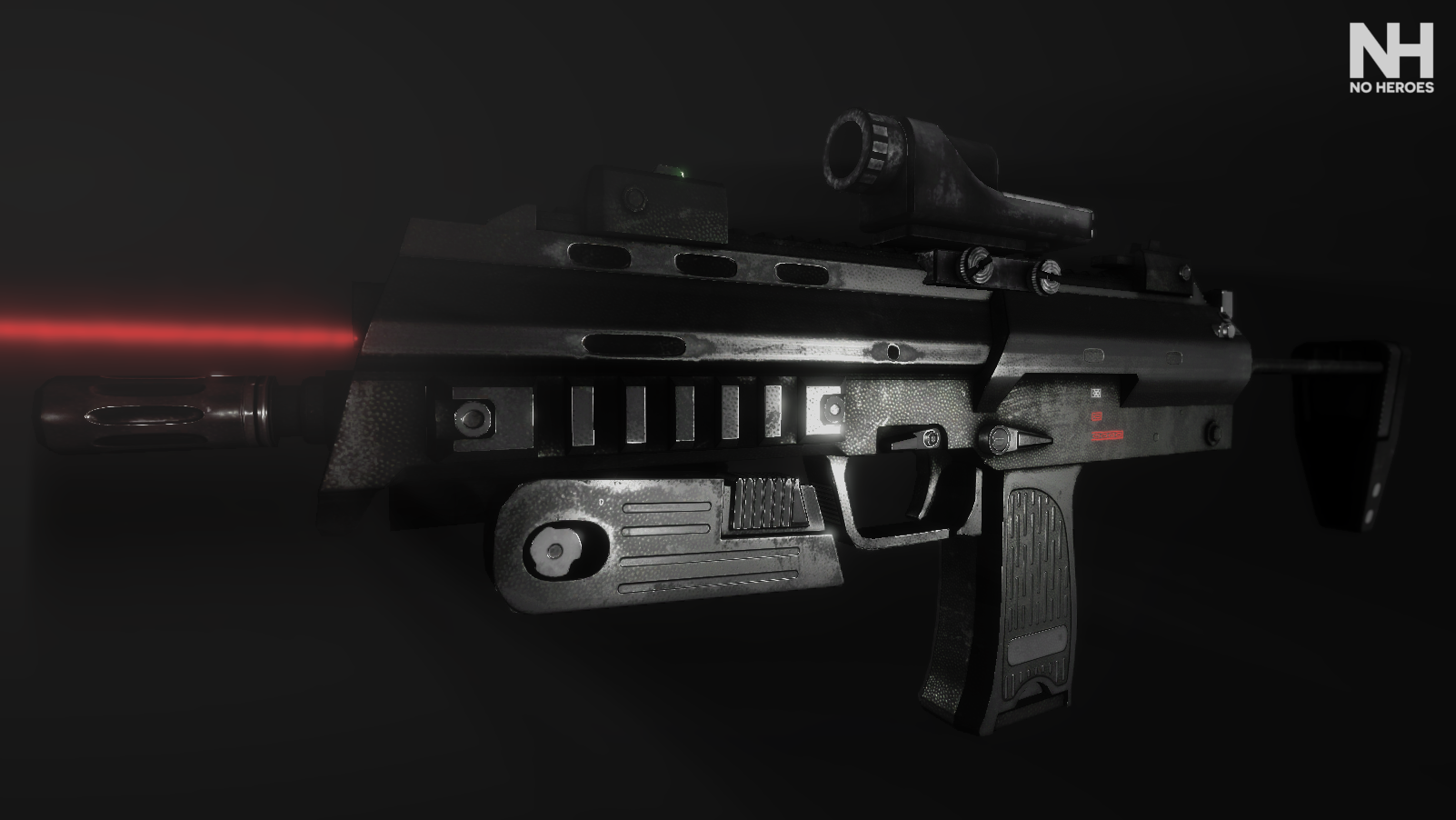 ----- October 25th
From concept to reality.
The customization menu is nearly complete (only a few things need some work), with also the new weapon and attachment system working perfectly.
Skins are also already implemented.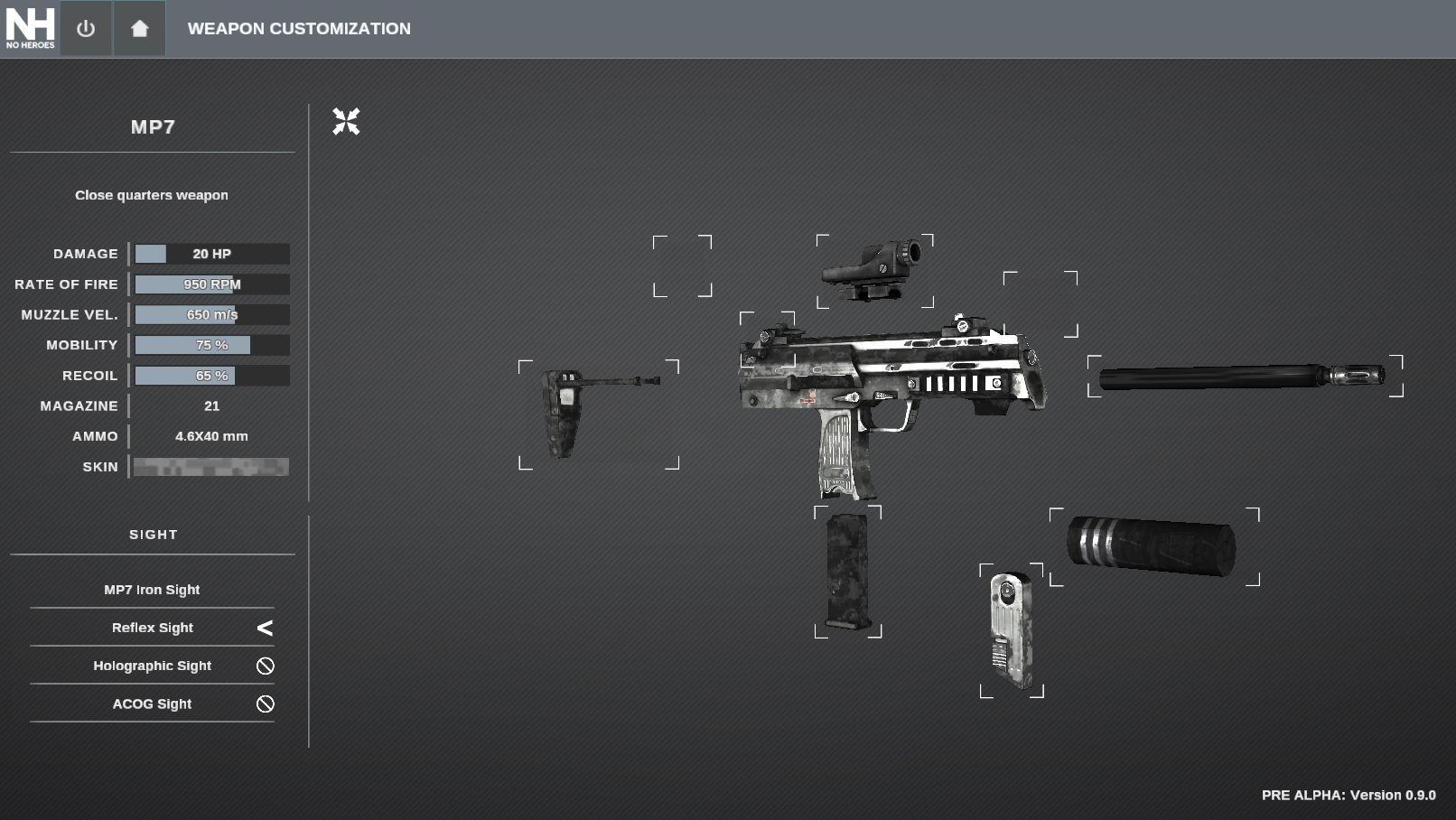 ----- November 9th
First look at an early version of the Unlocking System.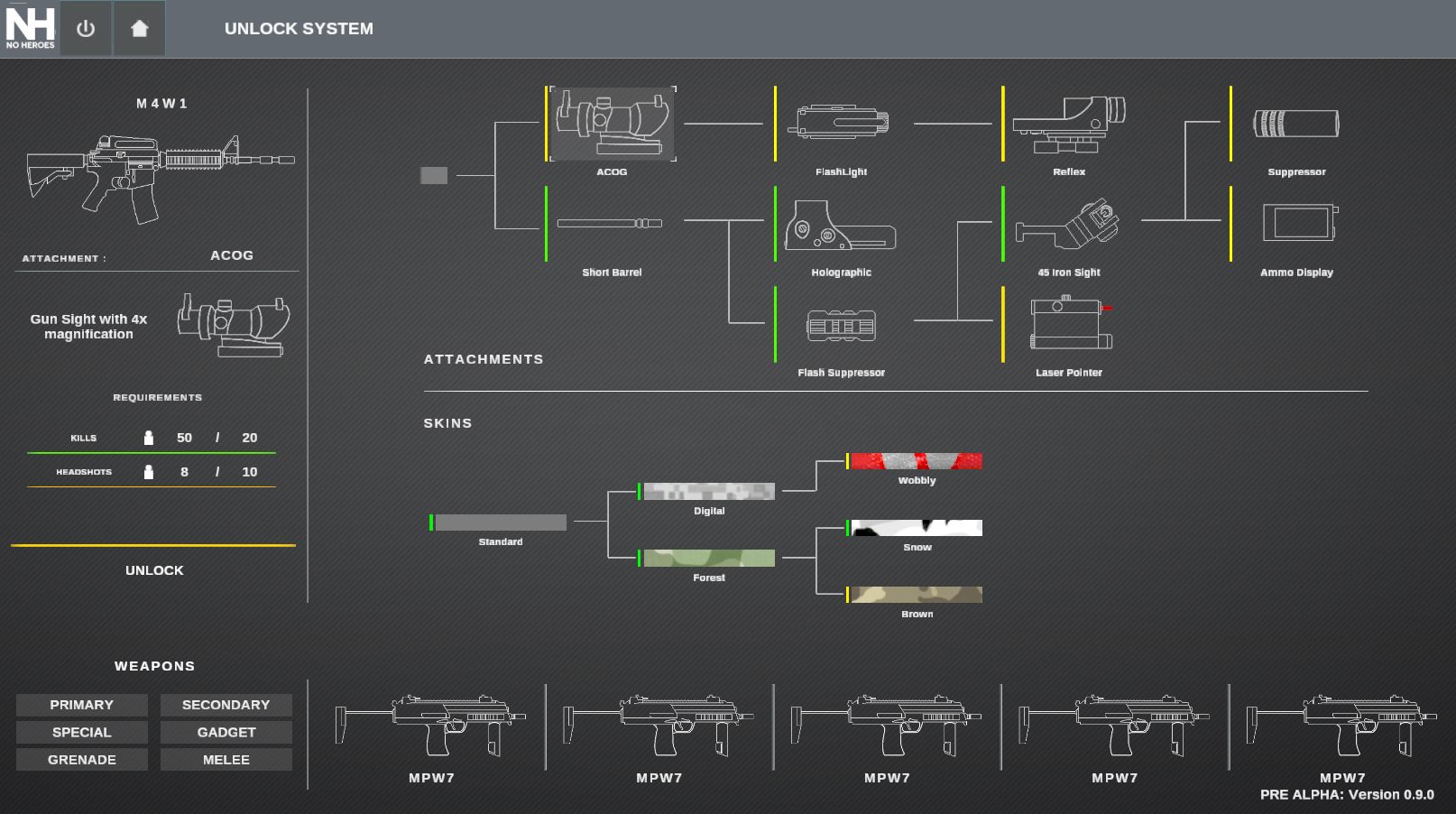 ( Watch in the highest resolution possible to see the details )
I've been completing the Customization Menu, and now i've been working on the Unlocking System. This system was made from the ground up and changed a few times until this one.
The system is still not complete, but i'm confident it will soon. and after that, the new video update will be made.
I'm also still deciding if there is too much information at the same time on the unlocking system menu and if i need to decrease it a bit
I've remade by hand the UI images of the weapons and also made the UI images of all the attachments by hand.
Here's how the unlocking system will work for ATTACHMENTS and SKINS:
- Each weapon will have separate unlocking stats ( kills, headshots, etc ),
- Unlocking functions as a tree-based system. This gives more freedom of what the player wants to unlock while also giving longevity;
- During matches, the player will earn points for kills, headshots, etc, and with these points, the player will be able to unlock new attachments / skins;
- When the player unlocks an item, the required points to unlock the item will be deducted from the weapon's unlocking stats.
- The player won't earn more unlocking points than the player needs to unlock the rest of the items. This will ensure that when new items are added to the game, these are not unlocked instantly.
- Skins will be unlocked a bit differently. I'll share more details about this soon.
Unlocking Weapons and Gear will function similarly to how unlocking attachments and skins work, but using wins and score on certain game modes, etc.
Remember that while this is where the unlocking system is going, it's still not final and things may change.
----- November 20th
Testing 60FPS quality video on Youtube
----- November 29th
No Heroes will be released in 2015.
The reason for this, is that the game is not yet close to being complete and because i underestimated the amount of work that had to be done and the complexity of such.
The main vision of the game is still in development and many new features still need to be added to the game.
I don't want to make something that doesn't work properly or that you don't enjoy playing, so having more time to develop the game is a must.
An important note is that: Just because i'm only one person creating this game, you really shouldn't expect the development to be easy and fast. On the contrary, development of games (and any other type of software) are very hard and take a lot of time to make something worth playing.
I'm creating this game as a personal hobby project, which i do during my free time ( i also have university and a job).
Hope you understand why and hope you keep supporting me and the development of No Heroes, so in the end it is something that people enjoy and have fun playing.
Thank you for the amazing support
-Tiago