Today's update brought to you by Dman757!
Requesting Prop Modelers and Texture Artists
We are in need of some more help in our art department. Currently we have one or two people doing props and textures, and it's really starting to bog us down. You can check out what the job entails at our job listing here on ModDB We also have a post up on Interlopers.net so check that out.
If you think you meet our requirements then apply on our forums.

Working hard
The team is hard at work getting things ready for a release some time this summer we won't give you a date because as we have learned in the past there can be unforeseen consequences. Recently the programming department has been working at getting our weapons in game for testing functionality. If you've seen our previous update you will know what our mappers modelers and texture artists are hard at work creating 100% custom content for every aspect of the game. Which bring us to our audio department, not much audio has been released publicly which is just a darn shame since what our audio department has created thus far is quite amazing. They've created tons of quality work so far which shouldn't be overshadowed by our other departments. So to give you guys a little teaser of what we have in store you can check out these two never before seen samples below as well as past audio releases you might have missed.
Audio Teasers
You might hear this music if you fail to escape to some overly patient helicopter and are left stranded alone surrounded by flesh eating zombies. Audio By: Rich "Beckett" Douglas visit his website Richdouglas.net
I've never been terrified in a city surrounded by flesh eating savages but I think this is what it might sound like if I was. Audio By: Rich "Beckett" Douglas
Old Music Updates: (if you missed them)
Yes we have a theme song and sure this is just a teaser and I could have posted the entire thing but like my mother never said, "Don't count your chickens before they are hatched because birth is a tricky thing and you might want some scrambled eggs for breakfast."
I expected more tanks, bomb shells and the gargled screams of dying young men from someone with the name DaveOfDefeat. Though I guess if you replace the screams of solders with zombies, bombshells with gunshots and tanks with cop cars this is what you get.
Screen Caps
This is a different angle from one of the maps posted last week. This map is brought to you by Nathan "nay0r" Goulden!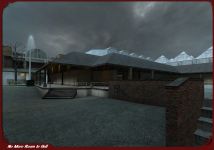 Here is a screen cap of a map Rasmus "Kosire" Geil is working on at the moment.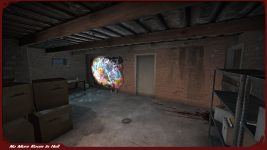 Here's some stuff you might be interested in!
IRC #nmrih on irc.gamesurge.net
Ventrillo Server: Chicago7.NationVoice.com Port: 3935