So... a lot of things have been added and changed since the launch of the first test pack.
Humankins: they have more texmods(to the face body and legs), now the bags, ammo pouches and etc are separated from the body it is much more realistic and the player can choose what is his soldier gear, this system works for the japanese soldiers too and will be followed by all the other humankins.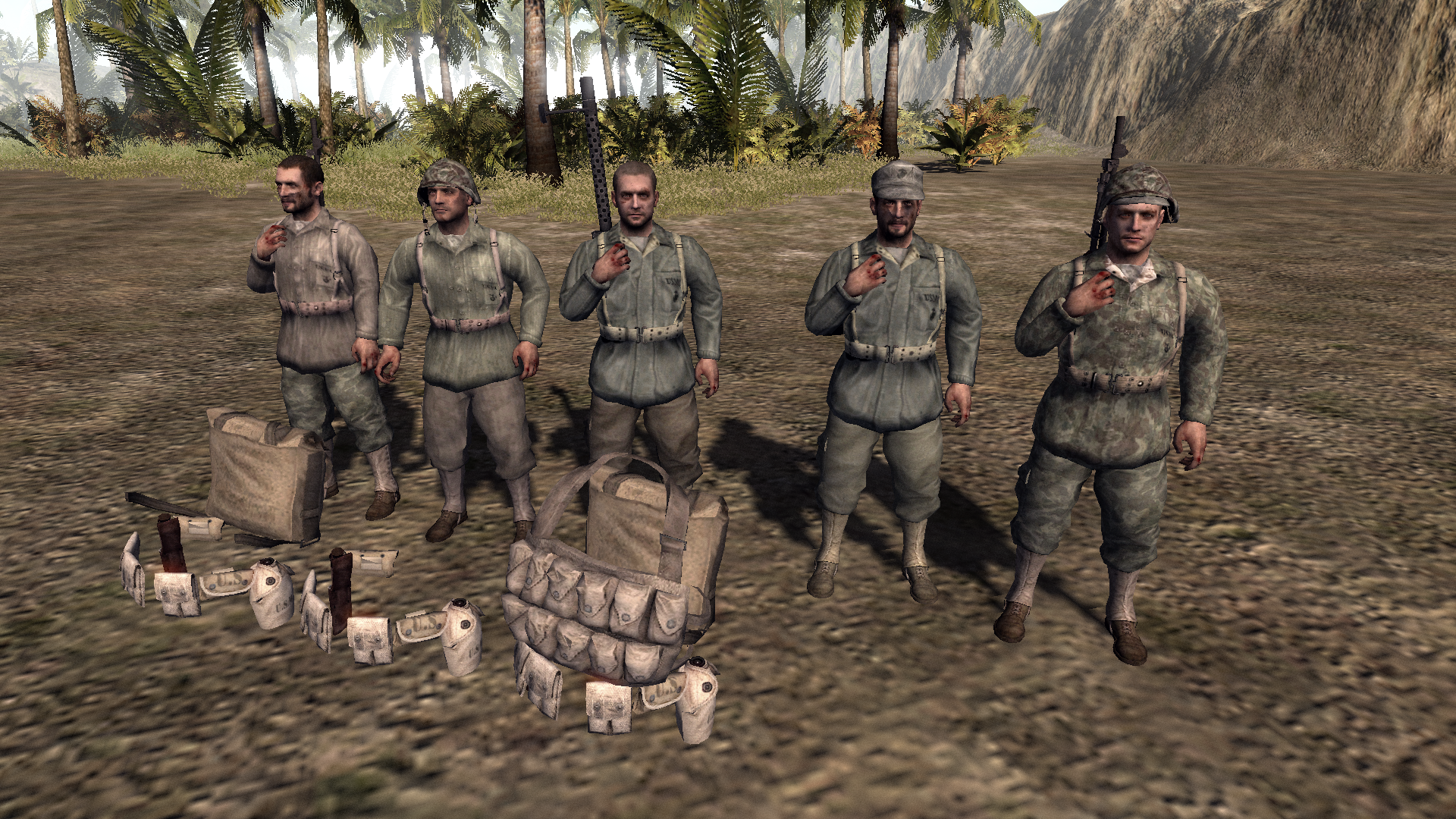 Helmets: These are all the helmets(for now) i plan to add much more helmets and caps, some that i haven't made yet are the us officer's helmets, but why?..because i forgot... but in the next they will be there with the airborne, rangers, Russians and Germans stuff( yes i will make european theater)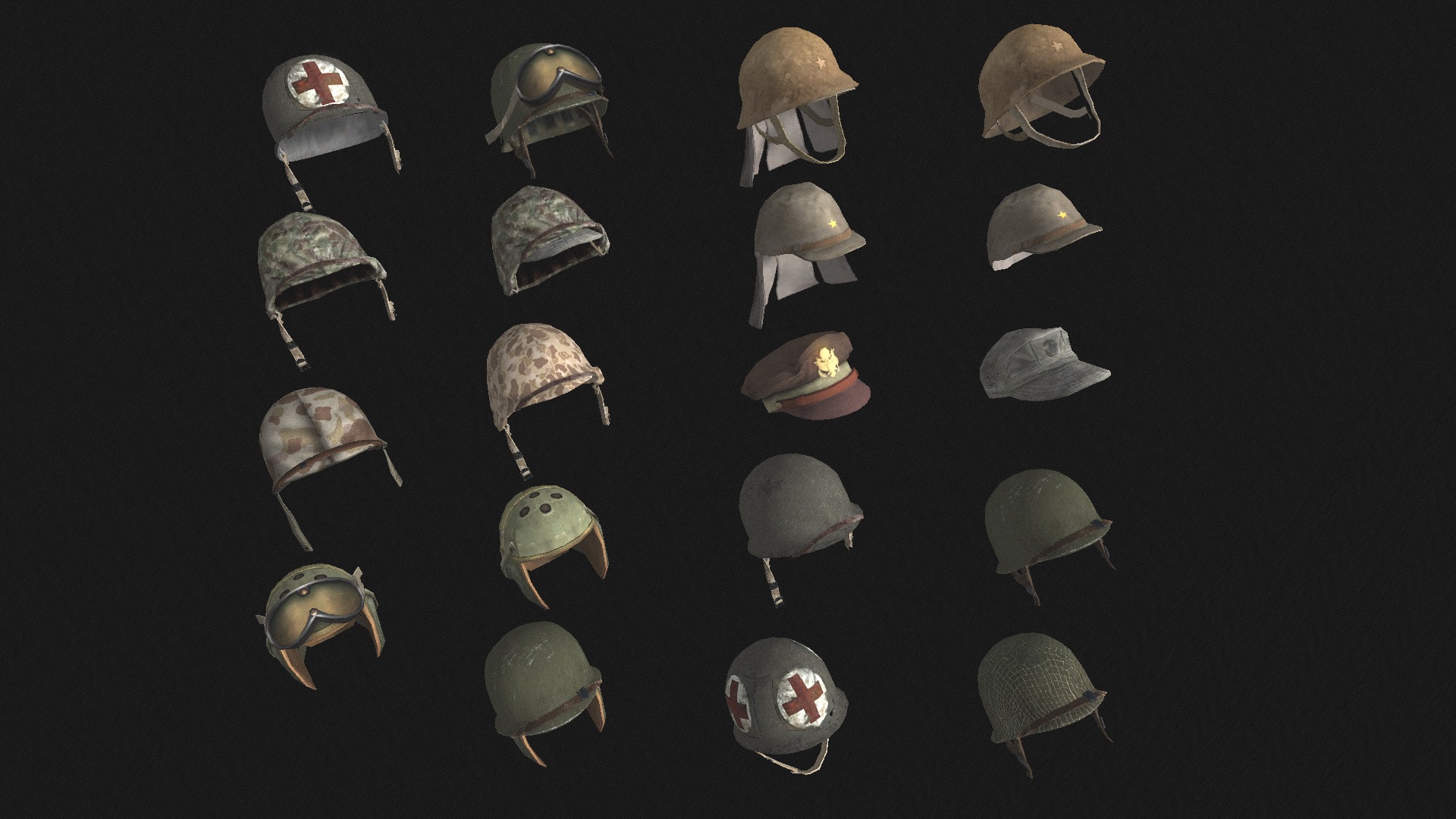 aaand here is a BUG, but is a planned bug, the big deal is that the original helmets and humanskins don't fit with the ones from the mod, WHY? because i don't like the original models :D... NEXT TOPIC!!!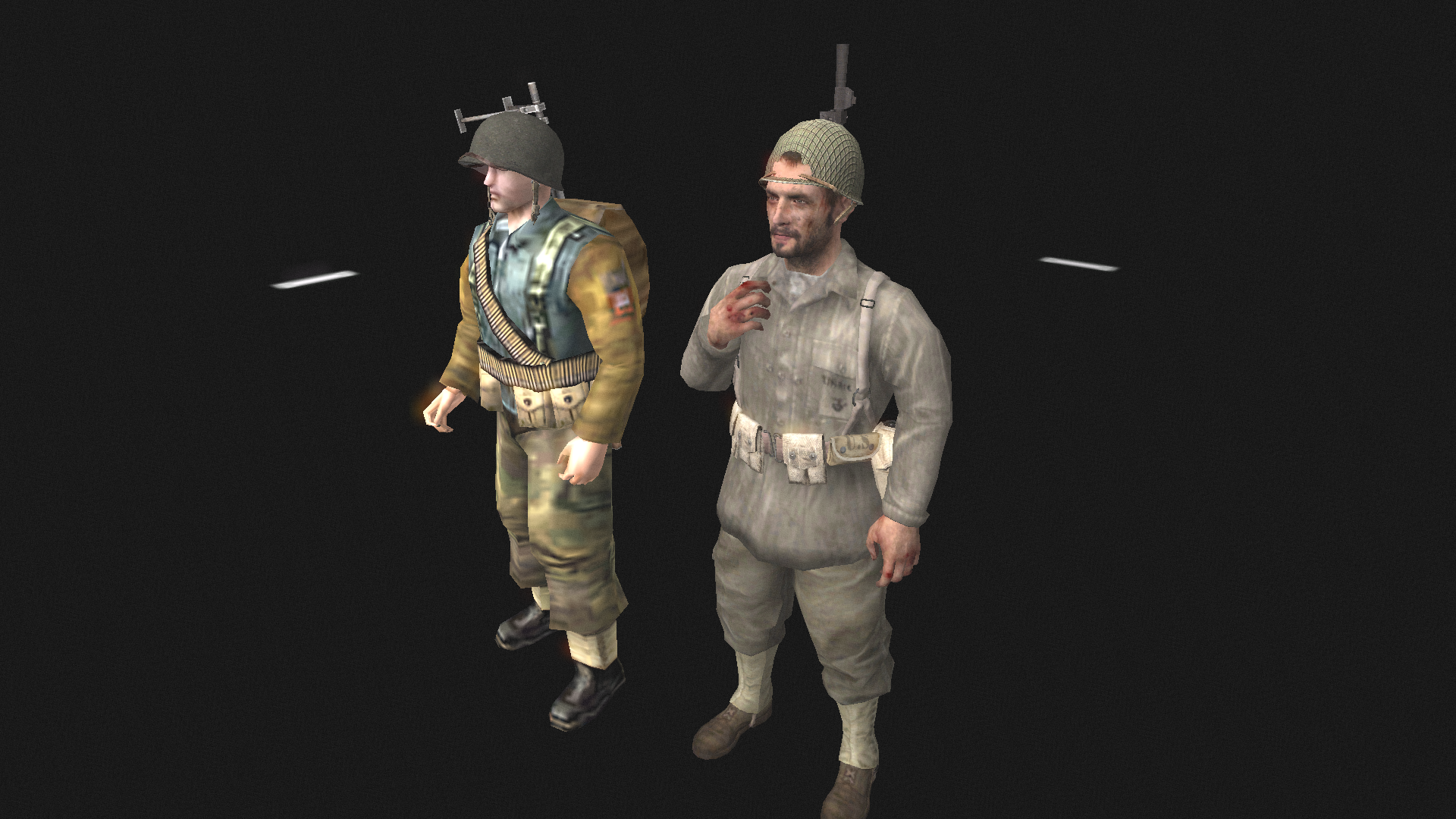 Vehicles: I don't have a lot of things to talk about the vehicles, i can say that they are nice, because this is my first work as a modder, my first experience, the first try let's say...and nice is not good enough for me, so i am planning to remake all of them, i had much problems with them, some of them don't have anims other don't have x models and by these reasons i have to improve them..just this...no i will not put images on this topic.
Weapons: Right one of the best parts, they are beutiful, they have new sounds, better ones im my opnion look at the comparision!!! and yes i still have to make a lot of weapons...neeext!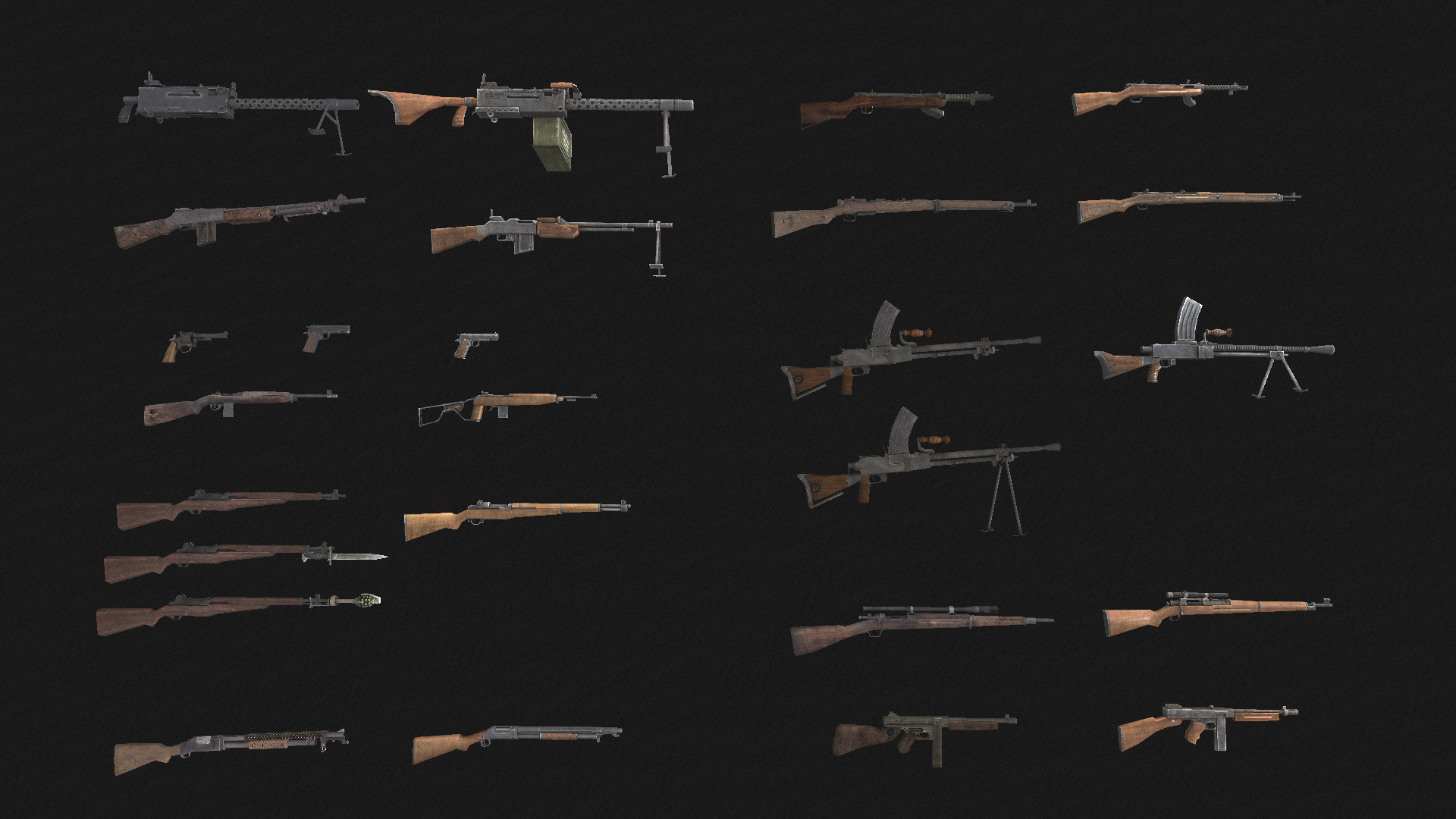 Singleplayer & Multiplayer: Sooo the mod runs normaly in the singleplayerl but i had no time to change the missions files and i had no time to work on scripting missions :( ... the multiplayer is a problem, i couldn't test it, this topic is about the future works.
Other games compatibility: Yes the mod will run with other games version especially with AS1 and MoW! I tried with FoW but got nothing :(
Soo...That's all Folks! Hope you like the present!
SPECIAL THANKS TO:
* Beta99
* KIIRI
Take a look on GemTech Studios sites and Steam fan group:
* Pershingofficialst.wixsite.com
Recommended Mods:
*Heroes of The Napoleonic Wars
*Men of War: Mass Effect Unity Project
*Lord of the Rings: The New Age