Dear Ninja,

Without holding anything fancy launch events or publicity campaigns (yet). We're overwhelmed with joy to announce that we're finally opening up Nin Online.

As of now, Open Beta is live!

If you're new to the game, Nin Online is 2D Online RPG set in the ninja world. It's a game where community and roleplay are center stage, but player vs player combat determines your successes. Thus far, we have been a small community of avid supporters and developers, but we're finally opening our game up for everyone to enjoy. We pride ourselves in our constant expansion of the game world, it's contents and features and we're sure you will love the game.

If you're a returning member, Nin Online has matured well over the past 3 years and we've finally come to a point where we feel that it's actually worth spending your time playing. The game world has more than tripled in size since alpha, and with the launch of new villages and the mission system, the gameplay is more varied, and the number of possible interactions you can have with other ninjas has increased greatly! We will soon begin operating as a service and bring to you scheduled events regularly.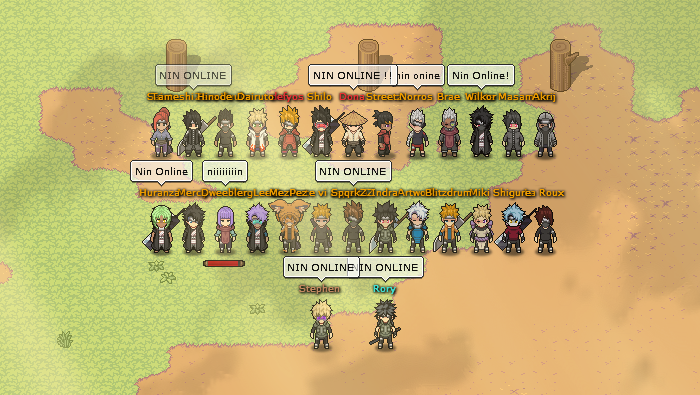 Thank you for all your support throughout the years. Our Gold and Silver ninja are our favorite bunch, and we welcome anyone to join us in-game and experience quality role-play and PvP with us.

New Landing Page
If you visit ninonline.org right now, it shows a simple landing page for new members to quickly reach the two most important things. Downloading the game and joining our community!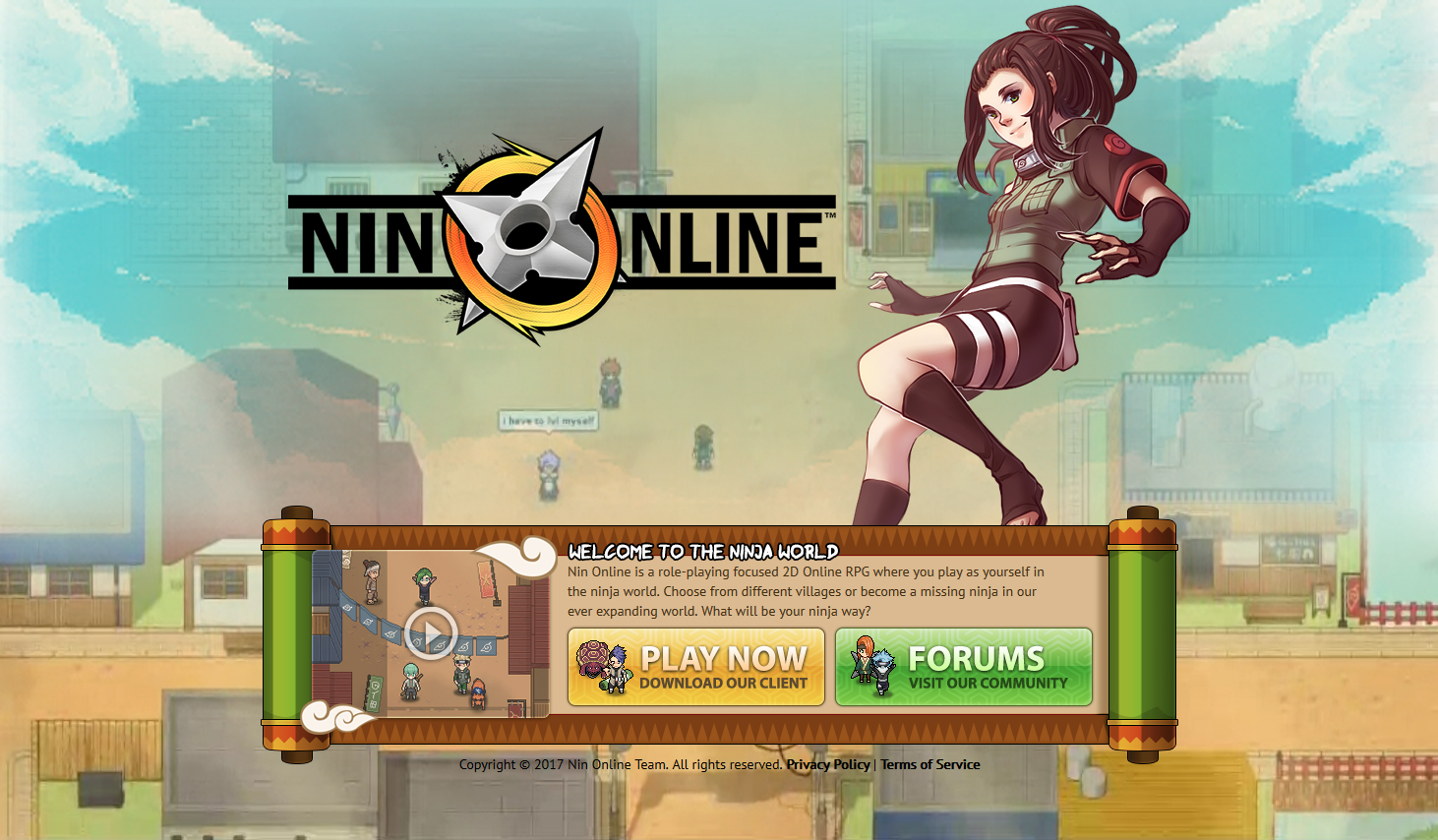 Regards,
Rory & the Nin Online Team