Dear Ninjas,

Happy New Year from all of us in the Nin Online Team! We have so much planned for the coming year, it's definitely going to be the most exciting and eventful year yet. Here I'll try to explain what we have in store for everyone.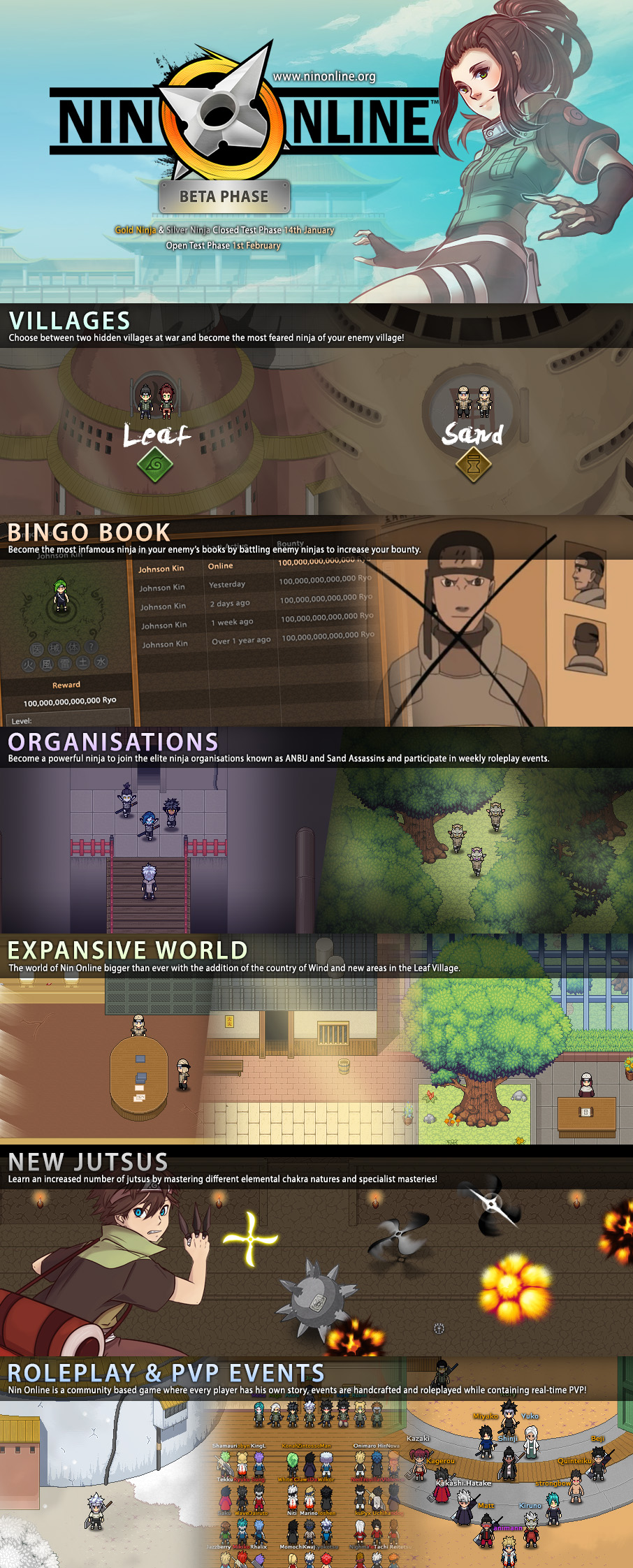 The entire team is working around the clock trying to make sure phasing into beta goes as smoothly as possible. Which is why we've decided it will be best to soft-launch it over the coming month. We have quite a large base of Gold and Silver ninjas, so we hope that you guys can return to help us test and make sure everything is good before we open it to the public and start advertising the game to the rest of the world.

With all these new features coming, we hope you continue to support the game we have and will continue to be pouring so much time and effort into in the following weeks. Thank you for all the great times we've had together during Alpha phase. We hope to see you when we relaunch in Closed Beta!