A lot of work was burned in the reforms, and to get the screens pretty. This is the latest and (hopefully) final version of the new reforms screens.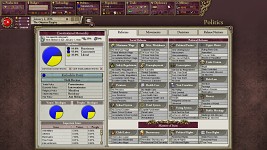 A lot of work went into getting everything right, and coding the reforms so pops now use the new issues. Balancing is not done, and I expect that to take a lot of time. The changelog is already quite big, and I adjusted some of the vanilla stuff that was wrong (like capitalists and aristocrats being promoted under a proletariat dictatorship) and got some new graphics for mormons and changed religious conversion.
The latest update is quite imbalanced regarding to difficulty, as the terrain makes it almost merciless, so I got that out. I'm not using the vanilla system, with a little modification: I used the old unused coastal_desert terrain and renamed it to Desert, and the old desert became inhospitable desert. You can't build any railways in it, so no more railways criss-crossing the Sahara.
I integrated the CaptRoubau Social Pyramid Mod that was redone by Scythlyr. I fixed it and added some more icons to the budget screen.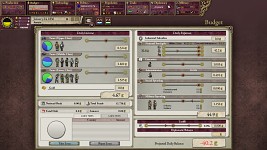 Aside from that, we have the bane of Jan Mayen, the island of Saint Barthelemy.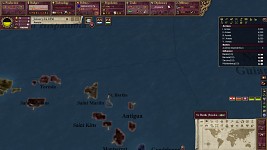 Since Jan Mayen was uncolonized and it was never actually colonized, remaining a largely irrelevant piece of rock for Sweden, I changed it into a more relevant colony.
The changelog will come soon, as it's too many things to mention here. Sorry for any inconvenience as the old (current) version economical balance was extremely subpar.