The Masterplan Early Access 6.0 is currently available on Steam, and sale on Humble.

In the Early Access 6.0 Update we add a new level, the Police Impound, and present the first draft of the metagame, or the campaign. The money unlock system is now gone, and in its stead we are introducing the 'Memo'-system. Thus, to unlock certain levels, players must first find clues to these levels - these clues come in the shape of memos, found during gameplay.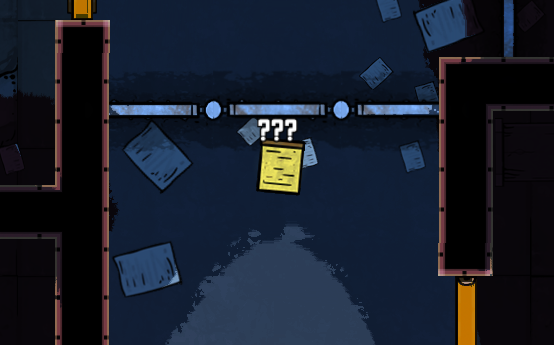 There's a mysterious memo. Just lying around. Shh, it's a secret to everybody!
We hope the memo system will allow us to link the missions together to form a coherent campaign, and to tell the story intuitively through the memos and mission briefs. We may also be able to use the same, or a similar system to place collectables or novelty items in the levels at a later point.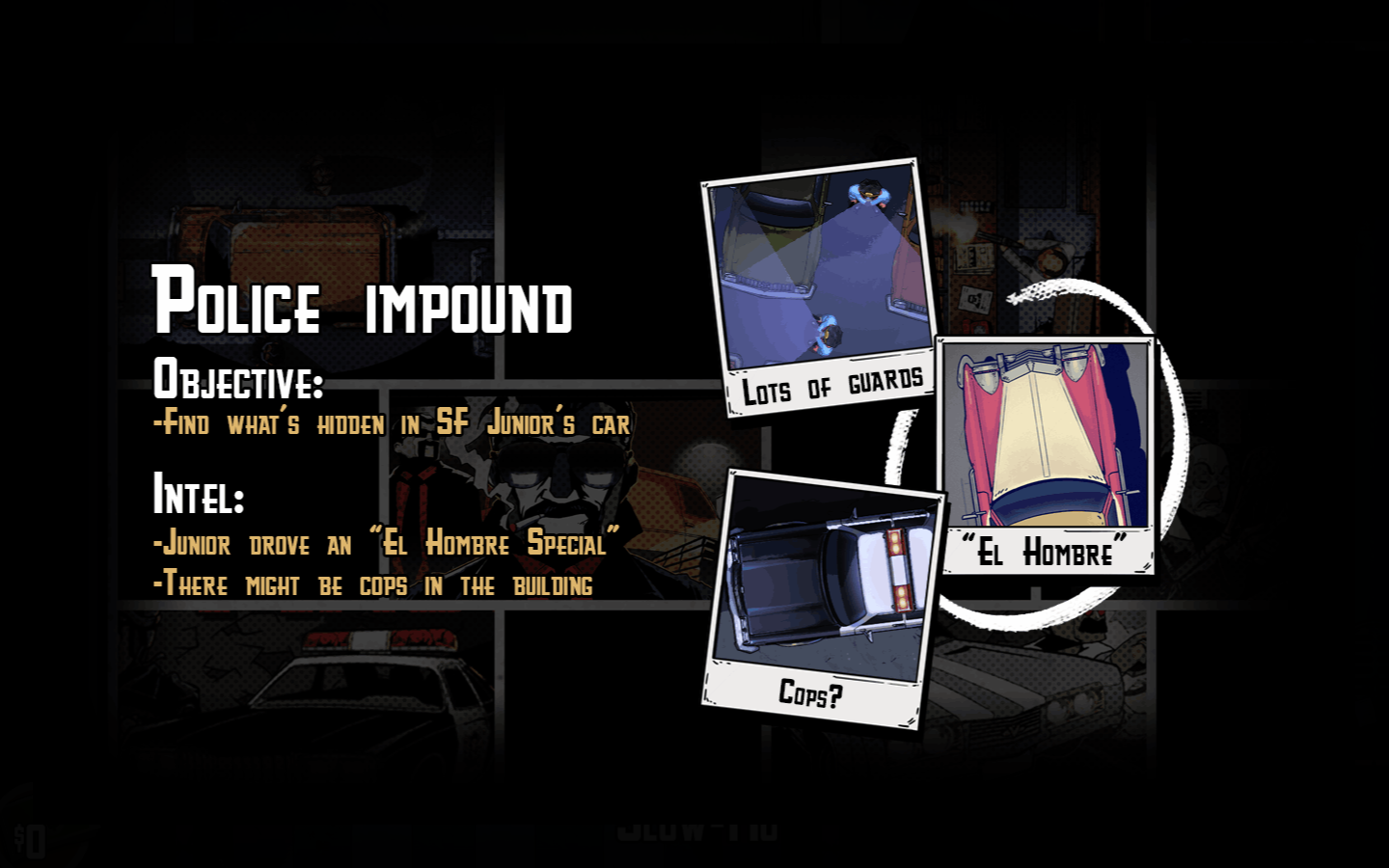 The new level for 6.0 is the Police Impound, where the goons are trying to enter the guarded area, locate the specific car, and grab the loot from the trunk. This level is strongly tied to the new memo system; goons find a clue about the big score waiting at the impound during a previous heist.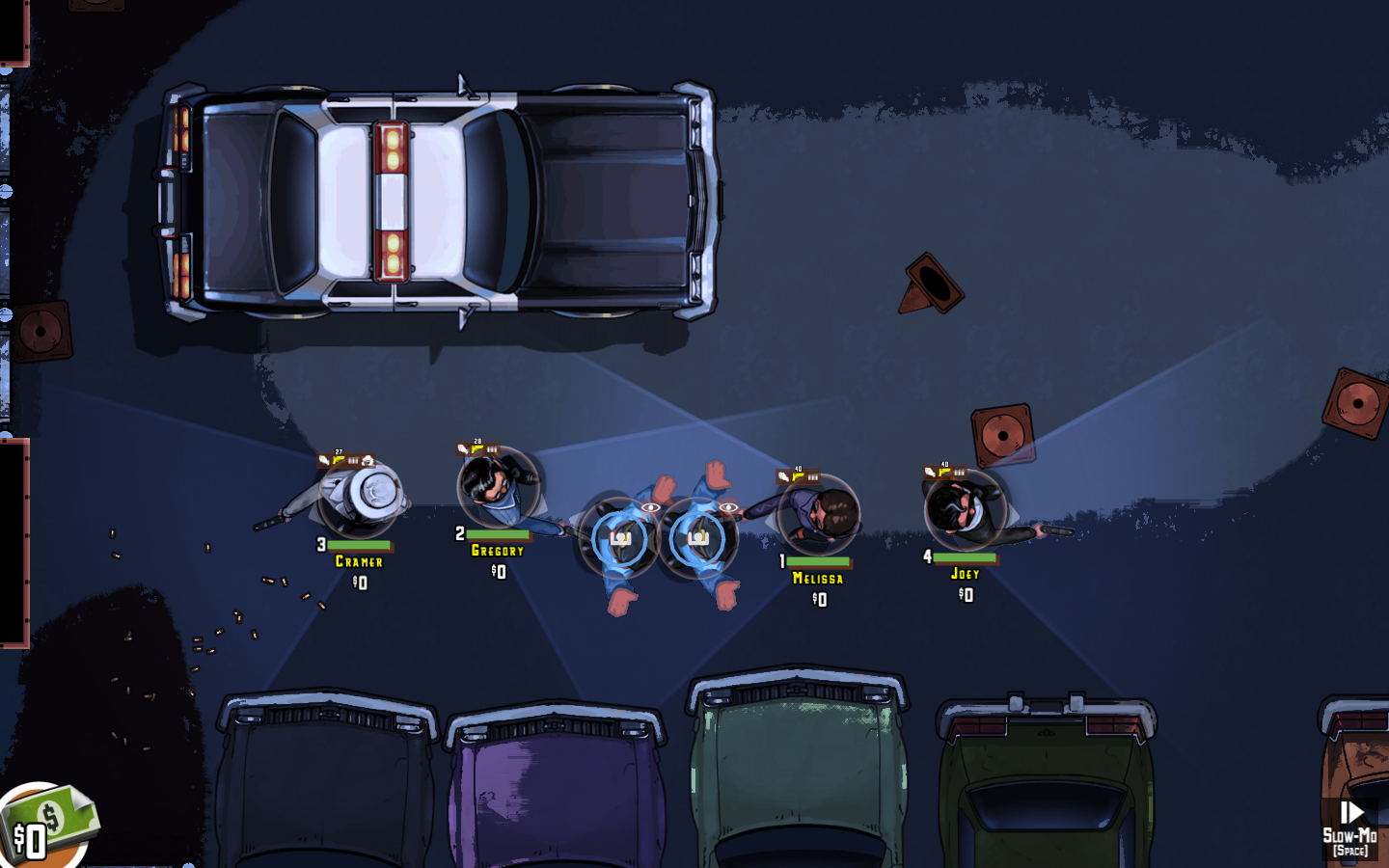 Nobody move! We've got this under control!

Here's the full list of features in the 6.0:
Police Impound

Memo Feature

Turning Cameras

New map layout in preparation to branching missions

Twin doors are now locked/unlocked both with one action

Unlock weapons to hideout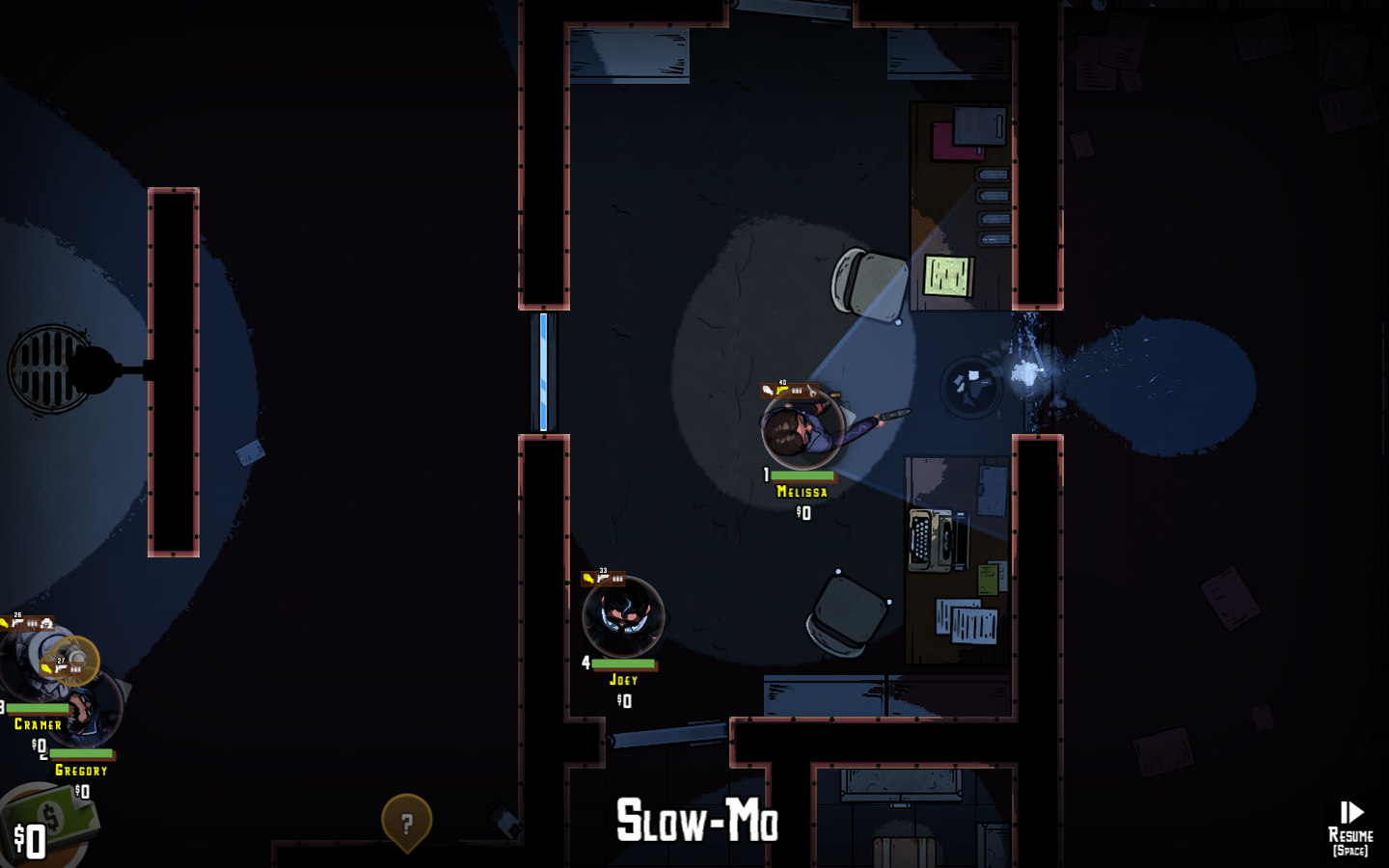 Windows make great emergency exits.
Of course, we also made some bug fixes:
Assets optimized to improve stability and reduce crashes

Crashes caused by AI pathing fixed
Few Words About the Design Philosophy
We aim to keep the pace of updates quick, adding something to the game every few weeks or so. While we have the big picture more or less planned out, each update is only focused in when it gets done. This lets us be very flexible with the development and design, potentially revamping or fleshing out systems far down the road. If you're interested in the game, or it's development, join us on the Steam forums where we frequently discuss design.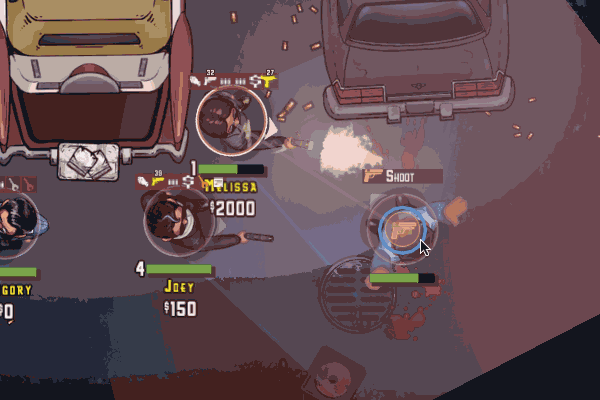 We didn't have it under control...
The Masterplan is in the Steam Early Access, with a planned release in Q1 2015. The game is developed by Shark Punch, an independent and self-funded studio best followed in Twitter.