Hello fans,
About two weeks ago we posted an article detailing the extensive remastering process of the FXmod. The punchline of this article was that, although there was much to be done, we were closing in on a post-2.0 release of the FXmod at long last. And now, we are able to show you a preview of what we have been working on for the past six months, and of what is still to come.
In this newsletter we'll talk about we have come to call "Aftermath": the first public post-2.0 (test) version of the FXmod. There will also be a special something for our fans at the end of this article, so do read on ;)
FX:Galaxy v1.20.1 - "Aftermath"
Aftermath is the first post-HWRM 2.0 compatible release of the FXmod. It was posted to our BETA Steam page a few days ago, along with the message that this version is still only in a "basic support" state: bugs and glitches are everywhere, and some non-critical functions of the FXmod will not work in it.
So, why was this release not posted to ModDB? Well the first reason, as you may remember, is that we previously decided to only upload stable releases here. Being only an initial port to HWRM 2.0, this first release of the FXmod is far from stable. The second and main reason however is that to make this version of the FXmod work with HWRM 2.0+ we had to rely on what Gearbox calls the "public patch build" for HWRM (v2.205).
Now you might wonder: what is this public patch build? Allow me to explain:
The Public Patch (HWRM v2.2.05)
Let's start off with something many of you know. HWRM v2.0/v2.1 is the (for now, and likely forever) final patch for Homeworld Remastered. At some pointer after its release Gearbox concluded that the HWRM hype was already nearing its end, so they decided to reallocate their HWRM assets to other games they were working on.
What not everyone knows, however, is that at the time the 2.0 patch was released Gearbox had already been working on future patches for HWRM.
Since the people and assets were re-allocated by now, work on these patches was unable to be finished. However the people who had been working on these future patches decided to release what they had so far as a bonus patch for Steam users. This patch is about ~300 MB of data they named the "public patch build". In numbers, it is known as HWRM patch v2.205.
So, what exactly is the problem?
First off, the 2.205 patch was made available only to Steam users. Since it was unfinished, Gearbox decided to not release a standalone version of the patch, meaning that those who bought HWRM through other channels (e.g. GOG) had to access to this patch.
Second, the public patch modifies pretty much all of the HWRM main .big files directly. It is not a separate .big file or standalone mod that can be launched via command line or similar methods. You have to patch your entire game to apply it. Because of this, we simply cannot just .zip it and upload the v2.205 patch to a place for people to download. It is Gearbox' responsibility to make a non-Steam version of their public patch build and make this available somewhere, but it doesn't look like they ever will.
The Result (HWRM v2.2.05)
For now, this means that our ModDB fans will have to wait a bit longer for a post-2.0 release. But this time can be used to gather more feedback, fix more bugs and issues, and ultimately present you with a more stable version of the mod compared to what our Steam fans originally got.
I want to make it clear that we are not going to simply abandon our modDB fans. Back in the days of (classic) Homeworld2, we started the FXmod project on ModDB. We have a history with this place, and many of the people that made the FXmod big originated from ModDB. So, we will look into our possibilities and hopefully have some news for you next time. Until then, let's take a look at some of the new contents:
Bentusi: Overhaul & Resourcing System
Besides being a (primarily) 2.0 port, v1.20.1 also includes a major overhaul for the Bentusi. As you may remember, the Bentusi race was added as a playable faction back in the HW2 days of the mod. They got new models and units, but were left relatively untouched since. With this build their status goes from "alpha" (incomplete) race to "DEMO" (incomplete but fully functional) race. In this newsletter we will preview one of their new features, and in a later newsletter another.
So first let's talk about what the Bentusi do. If we agree that every race in the FXmod has one distinct advantage or key trait (e.g. Kadeshi - swarm, Taiidan - production, etc), it can be said that the Bentusi are the economy race. Their unique feature is that they are the only race that is not tied to the asteroid or other RU deposits on the map for their resource income; instead, they can build and dispatch their Cargo Barges on remote deep-space trading missions.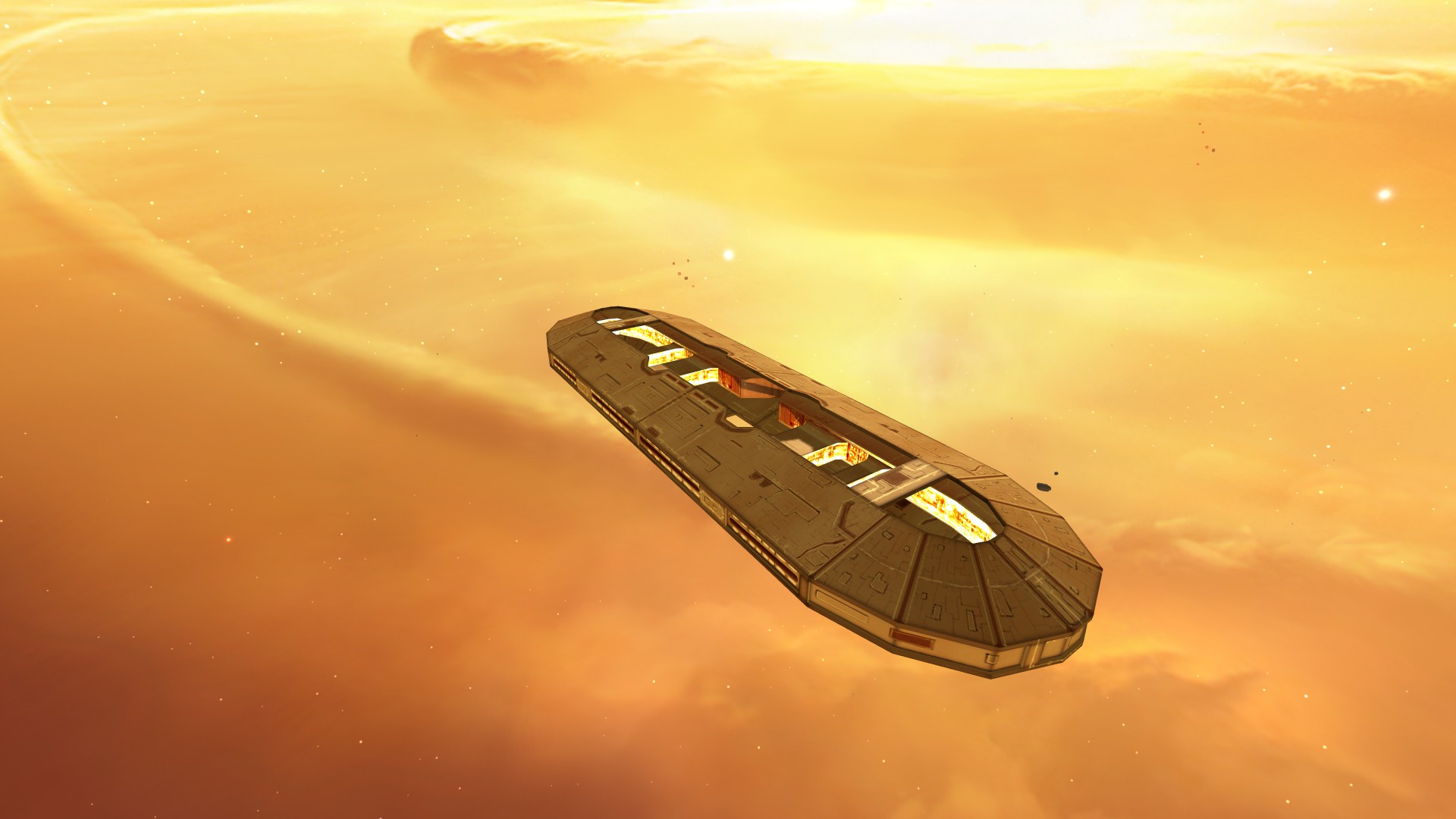 The Cargo Barges cannot be moved normally, so you will instead order them to conduct trading missions via hyperspace. Once the order has been given they will hyperspace out of the map, conduct trading missions in other parts of the galaxy, and eventually return to you with its hauls. When it hyperspaces back into your map it will lock onto and exit near the location of your Trading Relay Station, the Bentusi equivalent of the resource controller, where it will drop off its hauls and depart on the next mission shortly after.
The RUs each units carries are small, and income will be slow at first. To speed things up you can invest into constructing additional Cargo Barges, as well as research upgrades to increase their cargo capacity at various points throughout the game. This way the Unbound will always stay at least on par with the other races when it comes to RU income rate, but the experienced traders among you will be able to use the Bentusi's resourcing system to stay slightly ahead of the other races. Money is power, and the Bentusi's expertise in deep-space trading makes them a force to be reckoned with for enemies, and a ( quite literally) valuable asset for allies.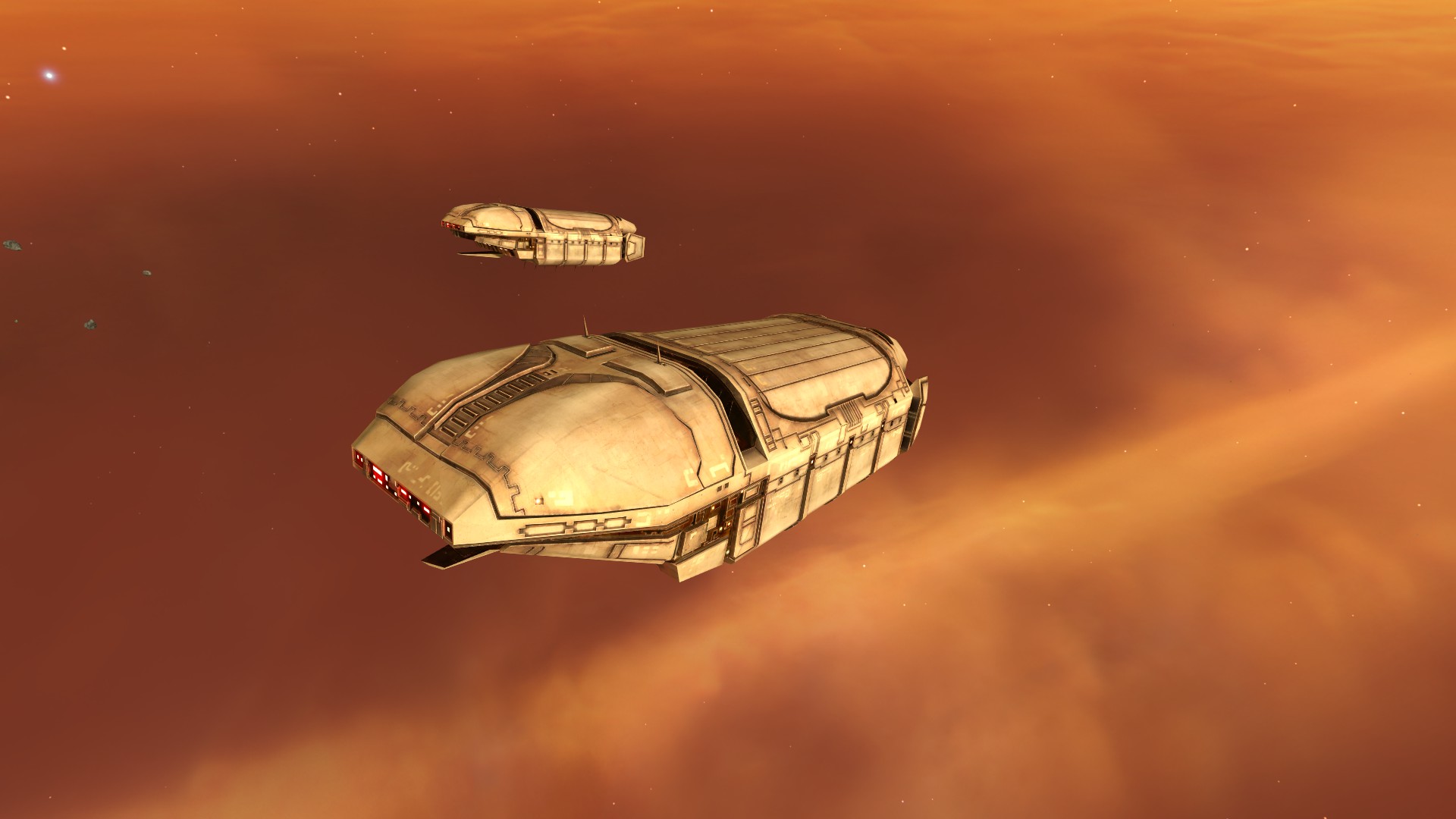 The Trading Relay Station unit itself likewise cannot move, but it can freely hyperspace to and between any part of the map to keep it hidden from enemies. Thus, rather than trying to topple the Bentusi's trading operations, enemies would do well to instead focus their efforts on bringing down Bentus, the core of the Bentusi fleet, as soon as possible. Bentus is so large that it cannot be hidden from enemy sensors, and can thus be seen by anyone on the map. Once destroyed, the entire production chain of the Bentusi collapses as they will only have their surviving units and resource income left for the remainder of the game.
In the next newsletter we'll take a look at the Bentusi's new production system and some of their new units.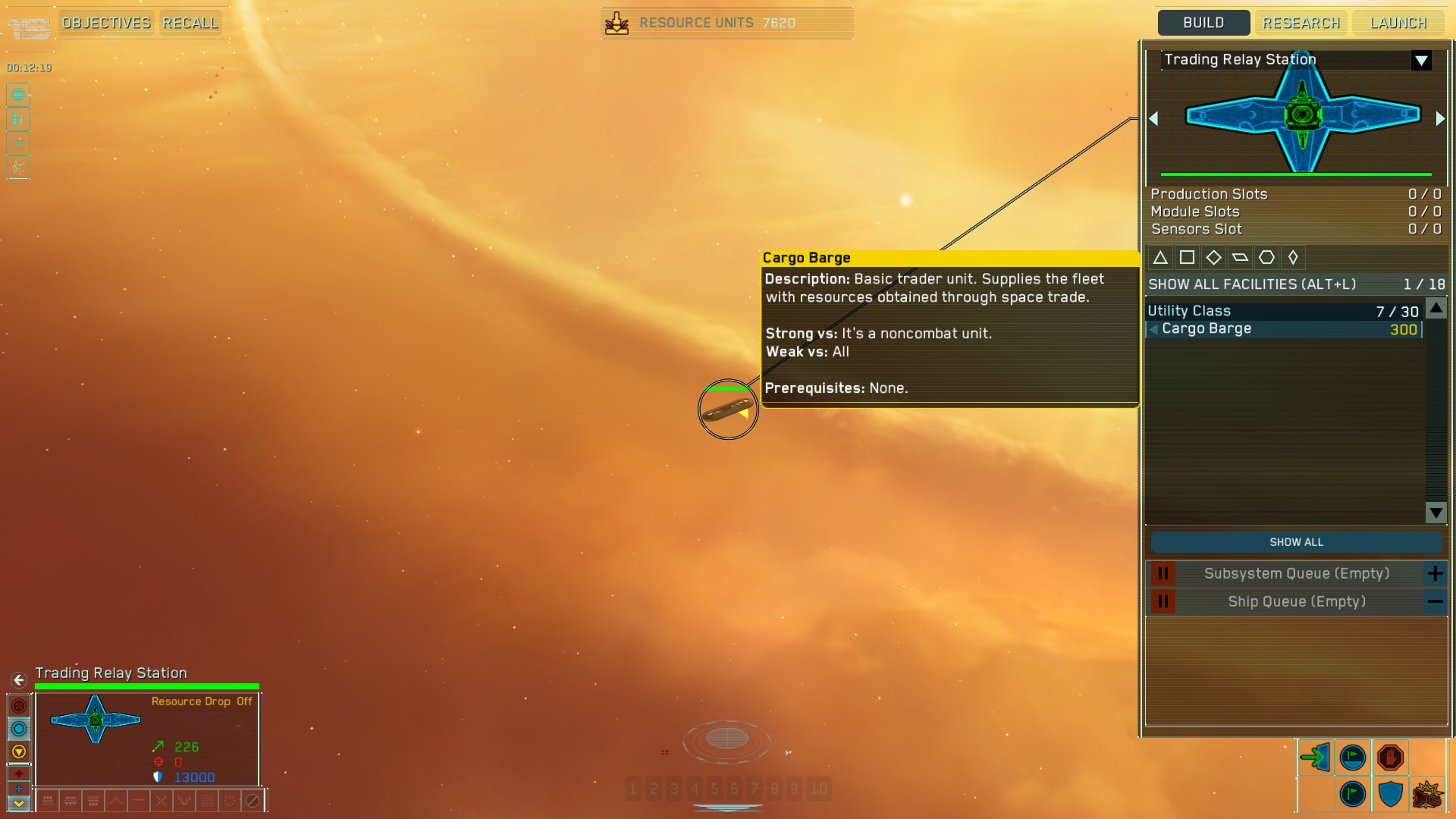 Reader Bonus: FXmod Unrestricted 3D-Model Viewing
Dreadnaught9ccn opened up a Sketchfab account the other day where people can live preview and explore several of the FXmod's units in full, unrestricted 3D. So far his page has two entries, one for the re-textured Progenitor Carrier from an earlier update, but also one for the upcoming re-textured Turanic Heavy Gun Cruiser! You may remember it being posted to the "images" section of our ModDB page before.
We hope you enjoy!
Thanks for reading, and until the next time.
-WH