STORY / PROLOGUE
For those of you wondering about A Punishment for Mai's scenario, here you have a bit of it:
Prologue wrote: Mai is a 28 years old young woman with a sad and dark past from which she remember almost nothing but a deep pain.
Without knowing how, or why, Mai wake up one day in a motel room, wondering, she comes out only to find that she's in a place that she never saw on her life and which has nothing to do with her usual reality.
The girl, who initially thought she was alone in this city, ends up discovering that there is more life than she thought: monsters, demons, strange people and, last but not least, a kind of sect of people in cassocks who seem to be the 'lords of the place '. Under such conditions, Mai, plucks up courage and starts to seek for a way to get out of there, but unfortunately for her, after several months of searching she finds nothing.
However, someone has been watching Mai most of this time, a mysterious man who appears infront of her. He calls himself the 'Driver' and hides his face behind a mask.
Despite the initial distrust, Mai has no choice but to accept the help of the 'Driver', which, promises he will help her get out of the town.
Time passes and Mai begins to lose patience, strange dreams beset her, surviving in the town is becoming more dangerous, the doubts of what the town is and why is she there and above all that, a deep sense of sadness, are making the she starts to doubt on his sanity and to top places of her previous life started to appear in the town, including the house where she lived before appearing here.
All seems lost, but one day the 'Driver' appears and tells her it's time to leave the town, but first she shall pass a test...
And this is where our journey begins with Mai in the pursuit of a way out of this cursed town.

GAMEPLAY

- Exclamation: So in order to keep the player focused on the mos important things in the game we added a little system to inform the player about important "things" on the level. This tells the player about "things" he can interact with. For instance whether there is a book you can read or a key you can grab and so on.
Every "thing" you can interact with has a range and when the player enters it, this symbol appears above the "thing":

Also a sound plays whenever the symbol comes up.
And when the player leaves the range the symbol disappears of course.

Exceptions exists in this "dual indication" system, like some "things" the player can move in any way or another (we'll discuss about this soon) or some other "things" that maybe are hidden (for instance in the darkness) or maybe there are some requirements we don't meet up yet to get that "thing"...
This system will help the player to find the objects, etc. he needs in a more easily way without destroying the experience, the feeling or the complexity of the game itself due to that.
OST
Here there are 2 sneak peak of the original sountrack for the game. Zero0Ichi is taking care of the entire OST and he said:

Zero0Ichi wrote:

It's not that bad tbh, considering i don't have a clue about composing
FANART
We already got some of this. So we have to thank our first and foremost number one fan for his unconditional support and his fanarts. Take a look a those please:
Thank you very much QU1NT3R0
LATEST PROGRESS
We're really busy right now with the game and so these are the latest progress we've been making:
Reviewing the AI for the enemies: This is the second time we've been making this. This time the problem was that the enemies were too easy to defeat. Hopefully we can make it challenging without desperating the player.

Puzzles: We finished the puzzle that gives access to the "main area" of the chapter 1, and already planned the next 2.
I, Meguido, have been working in a new animations system, which makes it possible to use more frames per animation for characters and objects. The system looks, or is looking right now should i say, really cool and in the next few days should be finished and overall implemented.
New animations. Yeah, to take advantage of this new system i'm making, I'm also remaking some of Mai's battle animations.
Zero0Ichi, meanwhile, has been finishing some parts of the new zone he startes a few days ago.
He's also giving the final touches to the AI for one of the bosses for this very same zone.
Music: Zero0Ichi, of course, is rocking out some more tracks for the game. He have 2 tracks more also finished right now. Overall the OST has now around 12 tracks.
And finnally he also finished some more 'parallaxes' for new maps. Here, take a look: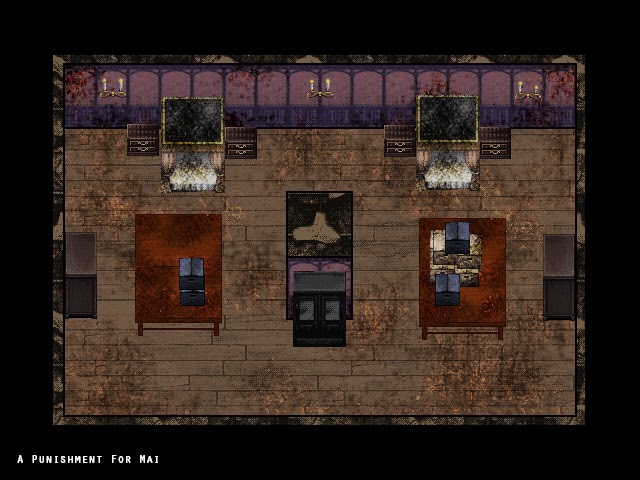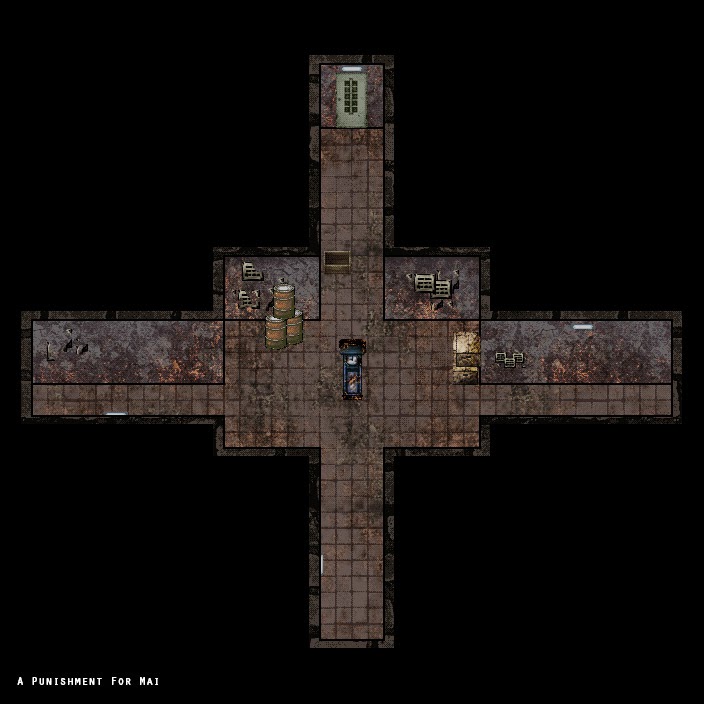 Please, keep in mind that those aren't screenshots from the game but the parallax itself so it maybe lack some more details like illumination and some other things.
And that is all for today. Please stay tuned for more!