Hi folks, what is the reason for my lack of post updates? I've been lazy leaving it to the others like Xaklse and Blacklightning to do my dirty work. Muhahaha!
Seriously though... I've been very busy lately working on levels, and implimenting little detailed effects, animating and learning new things associated with Unreal Engine 3.
First up;
I've been asked many times when will there be a gameplay video of Ashura: Dark Reign released.
Well... possibly around Christmas. This is because I want to try and cram into the video things that has NOT been featured before, and also what was previously incorporated into the UT2004 mod version that we were working on a year ago.
Team Expanded? No
Currently working on ADR, is me (Dekrayzis) working fulltime on modeling, level design, animations, management and small coding tasks. Xaklse is currently working on his side project SonicGDK and giving me code drops for ADR. As Xaklse has previously stated in other posts, Ashura: Dark Reign is using a heavily modified version of SonicGDK.
Tim.N is called upon to do sound effects and music when needed, and BlackLightning is still our PR guy.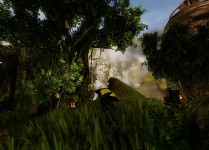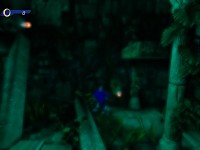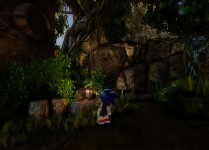 So whats new?
Additional visual effects to give life to the gameplay.
Spinball & SpinDash implemented.
Skidding/Braking implemented.
Sonic animations updated.
Air bubbles released from mouth when underwater.
New post-process effect added to underwater areas.
Ring sound & dust effect when rings are collected.
Proper 2.5D camera support and platform style gameplay for certain areas in levels when required.
All shields now coded with visual effects updated.
Begun Labyrinth type level, and Emerald Hill village rebuilt.
Ideas for mini-games drawn up for added fun for 'Exploration' based levels.
That's all for now. Enjoy the new screenshots. ;)