Following the announcement of Traction Wars's release target in Road to Overlord Part 1 we return to the final part in our series about one of key maps to be released in Chapter One of the game; Pegasus Bridge.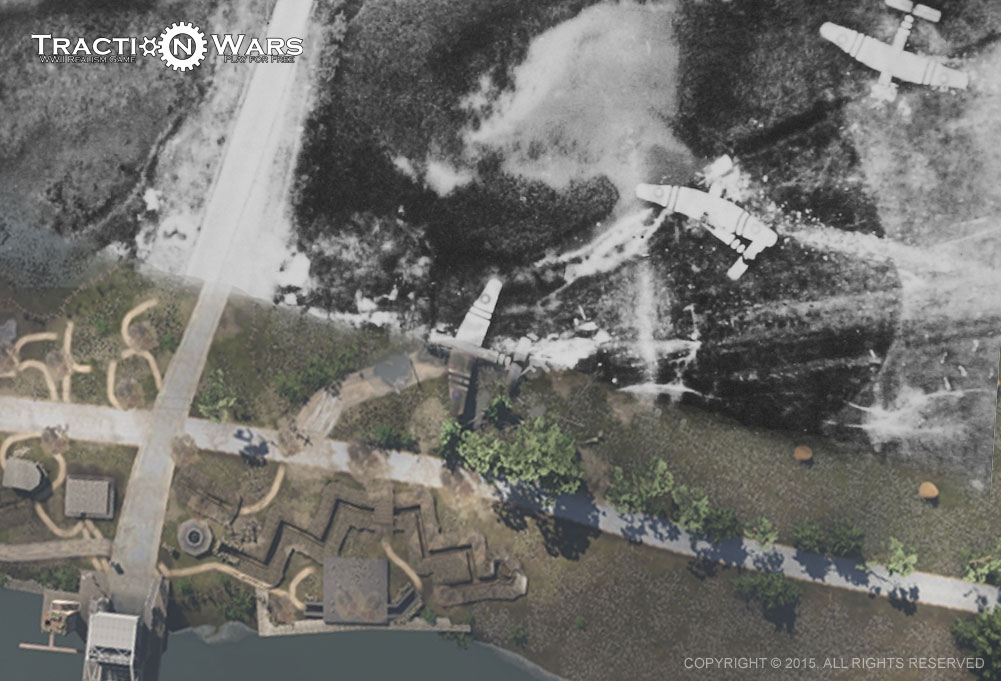 Comparison of a post-battle aerial photo-reconnaissance and the map in Editor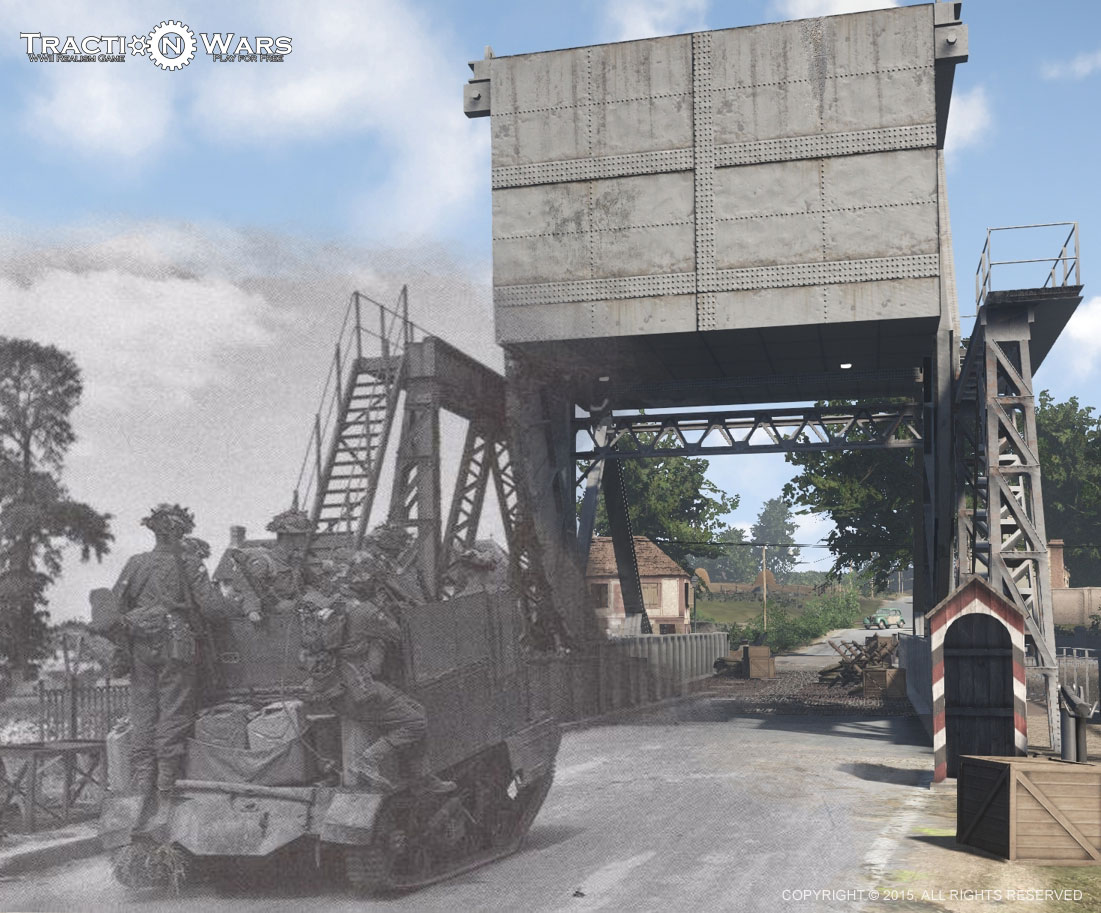 Comparison photo looking along the bridge
That's all for our "Operation Deadstick" series. Our next update will be on 28th August, until then you can follow the project on the social networks below for the latest news and features.