Today I am glad to present you a new ranged weapon: the Bomb! It works basically like a grenade. Once throwed, you have a few seconds to hide behind a wall: everything around it when it explodes have absolutely no chances to survive. Let's discover the technical part of this weapon in game, and after that, we will meet two new characters of the year 3571.

First Bomb model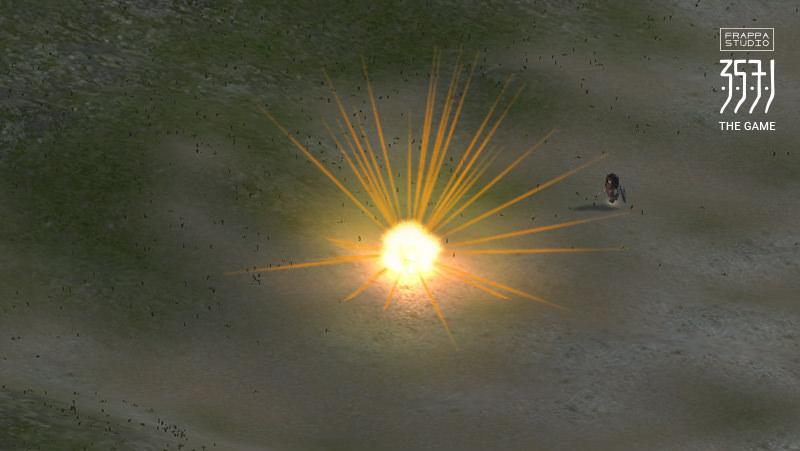 Like Small Stones or Coal Blocks, I made the bomb be a "hand-throwed" ranged weapon: this means you can adjust the strenght of your shot by holding the Attack button longer. Creating the bomb itself wasn't easy. Finding the right timing for sounds, lights, explosion colliders and particle systems was harder than I thought, but the result seem pretty OK now.
The first damage system I imagined worked like this: the bomb was simply creating a wide sphere collider when exploding. Every character within this sphere at the moment of the explosion looses health. I also added a distance damage modifier script: the damage inflicted diminushes as your distance with the target increases. This worked pretty well! But I was unhappy with something: I couldn't hide behind a wall from the explosion. That's because the sphere collider just appears, it cannot define if an object is behind another. This means you get killed if you are inside a solid house, and if a bomb explodes right behind the wall you're next to. I didn't like it. Let's start again.
Second Bomb model

I needed a system to map the explosion strenght, and therefore I had a very simple idea: I placed a lot a small sphere colliders on a big sphere surface around the bomb. When it explodes, the global sphere expands, as all the small colliders gets bigger. Colliders that hit walls or ground are disabled, and the others are not. Then you can finally be protected from explosion behind a wall. Yeah!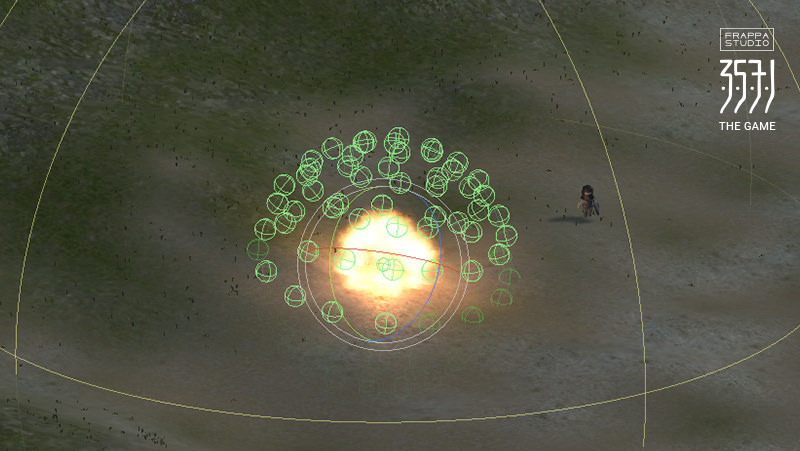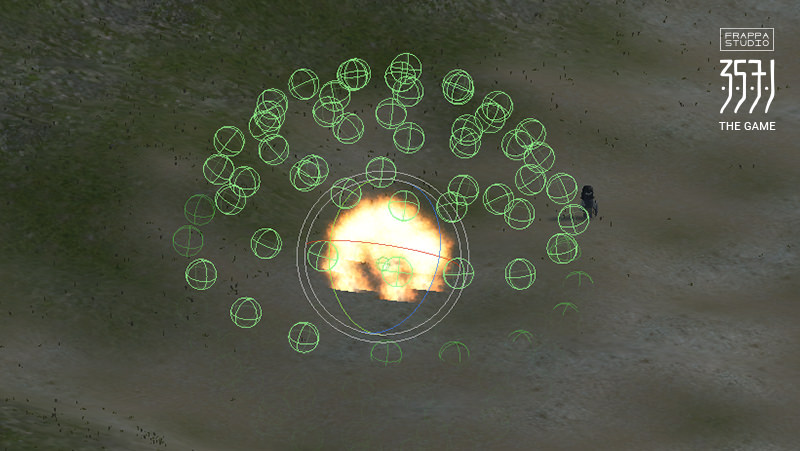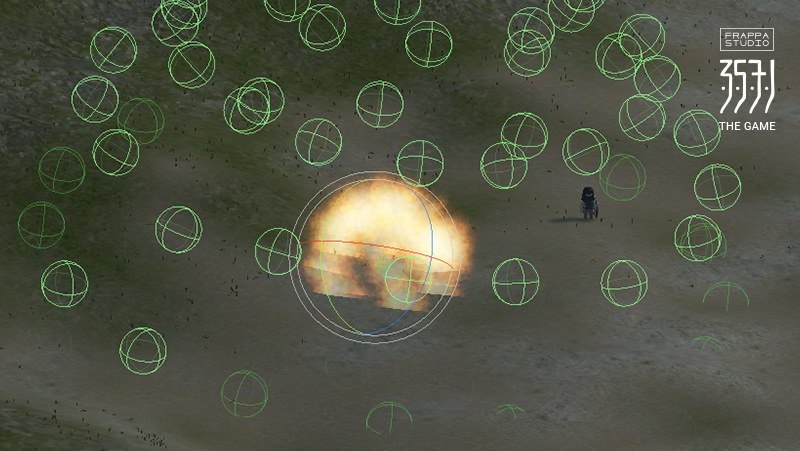 Bombs are a very rare item to find, but you can craft them easily with on a Work Table with metal and coal. A dangerous weapon with high range damage is very fun with a rogulike death system. Lots of deaths, lots of fun.
I am very happy to have bombs to kill droids now. This required efforts, but a fun gameplay is always a fine reward! Next update will be about another new weapon, my favorite weapon of 3571 The Game so far. A weapon with 3 exclusive functions.
Bonus: new Non Player Characters!

Exclusive! Here are the Dirty Guy and the Girl, two new NPC characters that you may encounter in one of the many parallel versions of the Earth in the year 3571. Cute, aren't they? The second one looks like my little brother when he was 3 and wore his winter hoodie. Thanks to Cloth Renderer in Unity and lots of patience I've been able to make the hair of the girl feel more alive and move naturally like real hairs.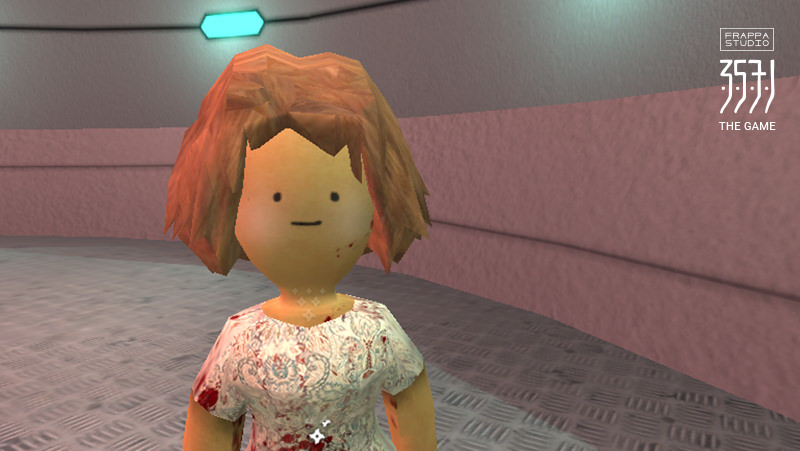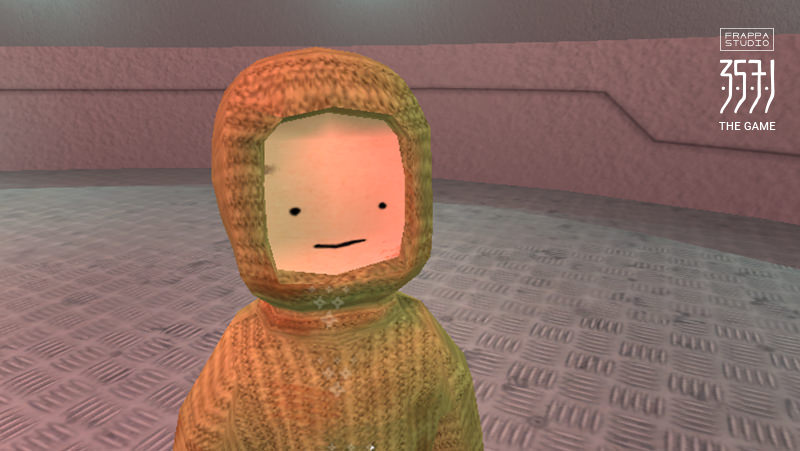 Survival, RPG, procedural open world, permadeath... So, do you want to play 3571 The Game already? And do you still believe in single player indie games?
Thanks for reading and see you in the future!