**Update: November 13th, 2012**
---
Developer Q&A
Where have we been?
The team has been working diligently on "The Legend". We have not left development status or any other conditional stance. Several of the developers had some issues, that prevented their work for a week or so, but, the team pushed on. We always have been/still are working hard.
Where's the news updates?
The news updates are coming as promised. As we've stated previously, we hate to post EVERY little thing that comes out of development. Who would want to play a horror game where they know every little thing?
How's Development?
Development is going fantastic! Some of the things that the team comes up with is breathtaking! Look below in the article for details on what beautiful things the team is cooking up!
What Specs will be needed for "The Legend"?
We will be trying to make "The Legend" available for as many PC's as possible for the time being. (Note: Mac Support MAY come in the future, along with PS3 and Xbox Support [Licensing Depending]) We will be releasing a secondary Low-Spec version of "The Legend" which will be made available to systems that can't even handle the lowest settings of the original release. This version will contain many development and design techniques to preserve as much beauty as possible from the original.
Will "The Legend" require Crysis 2?
No. "The Legend" will be completely standalone and will not require any pre-requisite gaming software.
---
Interview with Project Lead and 1985FM!
Thanks to: Brian Jensen and Randy Lo Gudice from 1985FM!
---
You heard right! We have been sending some of our developers into a Research and Development sector to come up with something BRAND NEW to the Horror Gaming Industry, all together. After weeks of secretly investing into this system, we developed something amazing; however, we want YOUR support! If youw ant to see this gamemode in "The Legend" be sure to comment on our Twitter account! @ElderProduction
So what is this new game mode all about? Random World Generation. In simpler and better words: A system in which, everytime a player plays, it's a whole different and new world (map). This will ensure that NO PLAYER receives the exact same experience as their peers and/or last time they played. It will be different everytime. What's the best part? It doesn't require downloading a new map or anything; it will do it on it's own for you. Only downside? These maps will have to be singleplayer.
Be sure to get involved to see this gamemode in the future! We are currently testing it's abilities and will discontinue it's development without support from the community. Be sure to tweet to us on our twitter page: @ElderProduction
---
YouTube Video ARG's

Keep up-to-date with our video ARG updates on YouTube!
---
'The Ward' Basement Update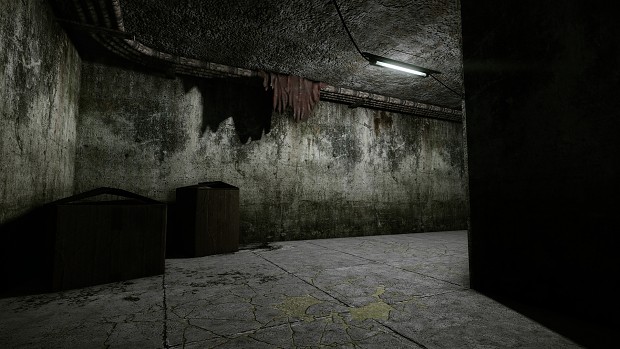 ---
"The Legend" Soundtrack Update
Main Composer - David K.

Check out some of the ambiance you'll be able to find in "The Legend"
Ambiance Track 01 - Layer 2
Ambiance Track 01 - Layer 5
---

Are they weapons.... No.... But you're close...
---
Steam Greenlight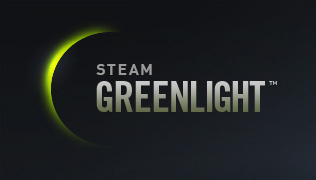 Remember to keep voting for us on Steam Greenlight! It helps significantly!
---
That's all for this minor update! Stay tuned, Subscribe on youtube, Follow us on Twitter and Stay Faithful!
Signed,
-Elder Productions Team