Allright, it's been a while since I've posted an update here, so I taught it was high time to give another update about what's going on atm.
I would make more updates, but the problem is I'm working on code for the most part and it's taking up alot of time to figure everything out, and search for tutorials or best practices and whatnot, but I've got some good stuff to show you.
Characters
---
First of all I've started working on some of the characters.
As shown in the character selection concept picture, we got our base class trinity ronin, ninja, sorcerer.
The first character I worked on is the sorcerer, which you can see a first version of here.
I also got a 3D build on sketchfab if you wanna see it in it's full glory.
The second character I made is gonna be a iconic enemy monster called the Kappa. Also link to the 3D build here. Both are rigged and ready to be animated.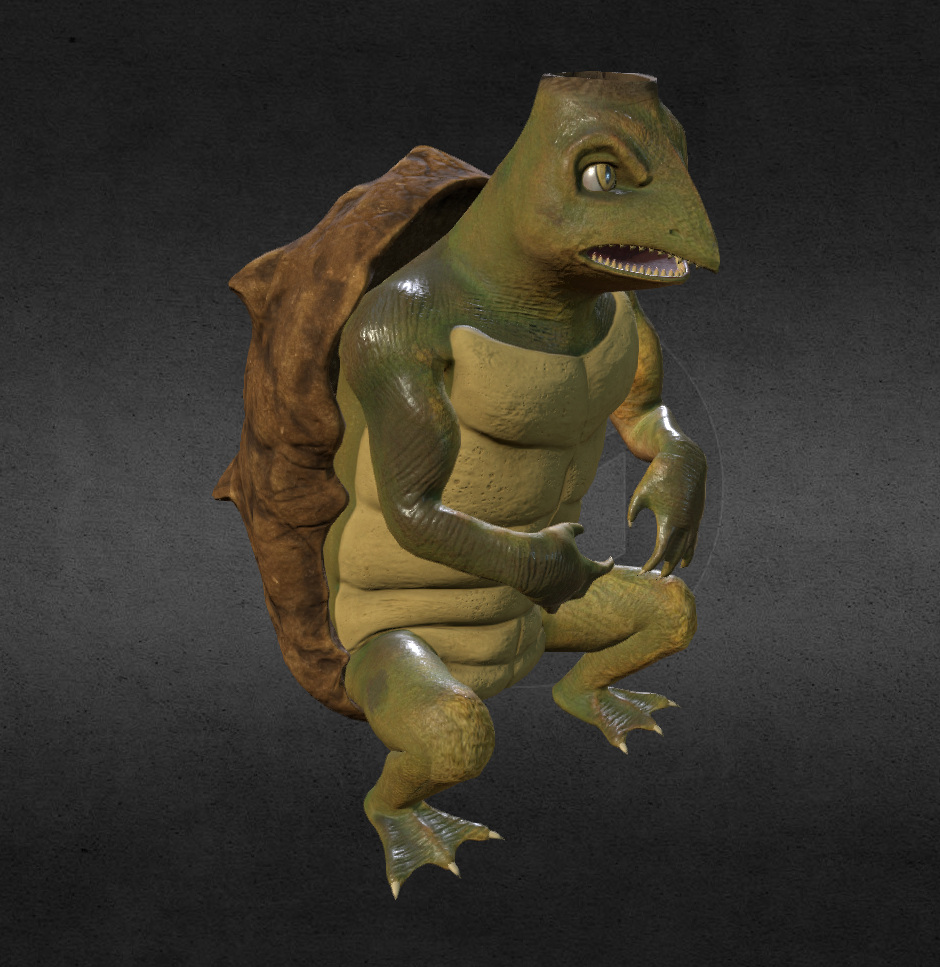 The hometown
---
Secondly I've started to build some houses for the home town.
The idea is that the town is gonna be split up in sections which are gonna be part of the quest lines etc.
One of the sections is the red light district.
Here is a picture of one of the buildings on the street.
For now it contains a average female, but just like olden japanese times, it's gonna be filled with geisha's.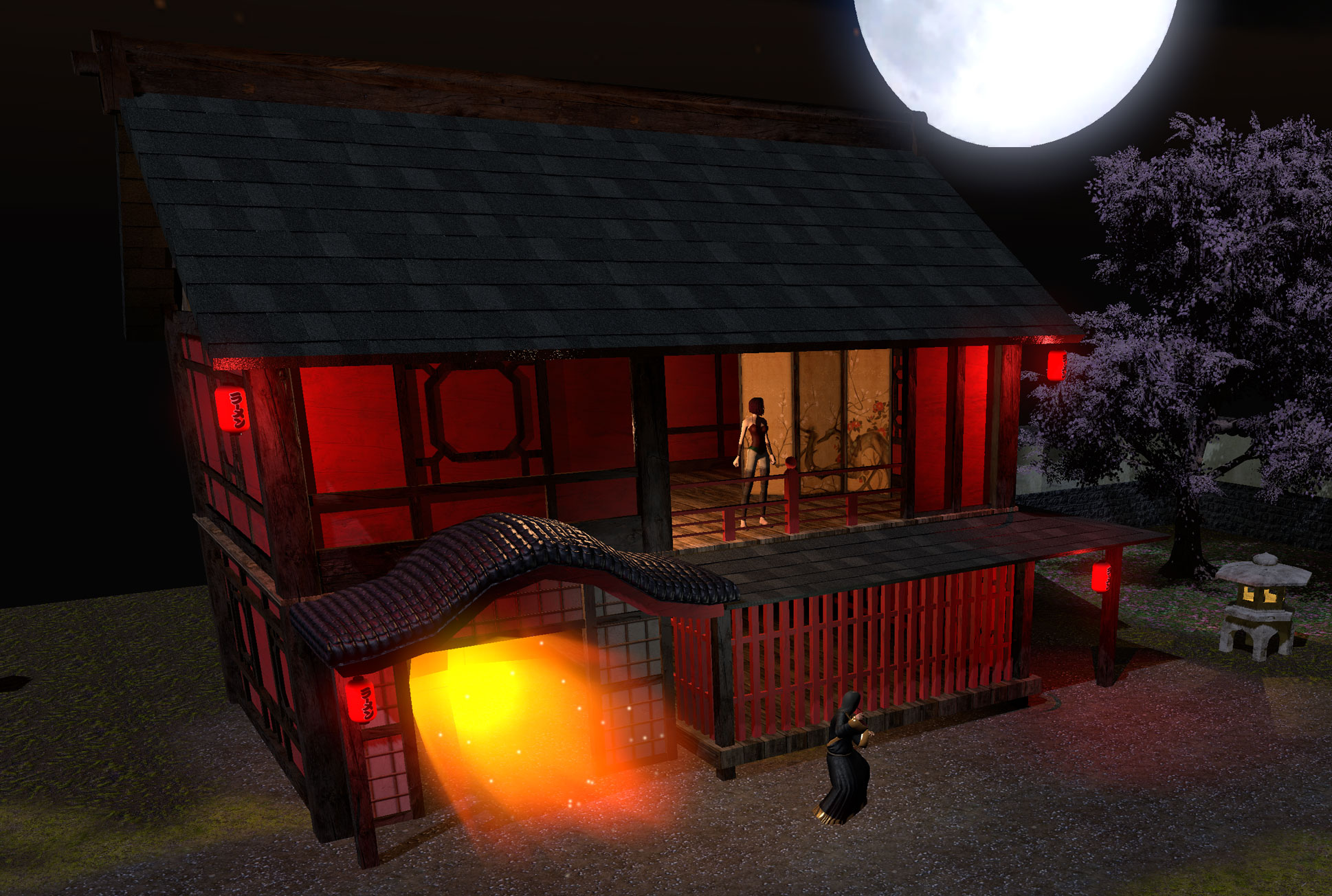 Another building is an average japanese house.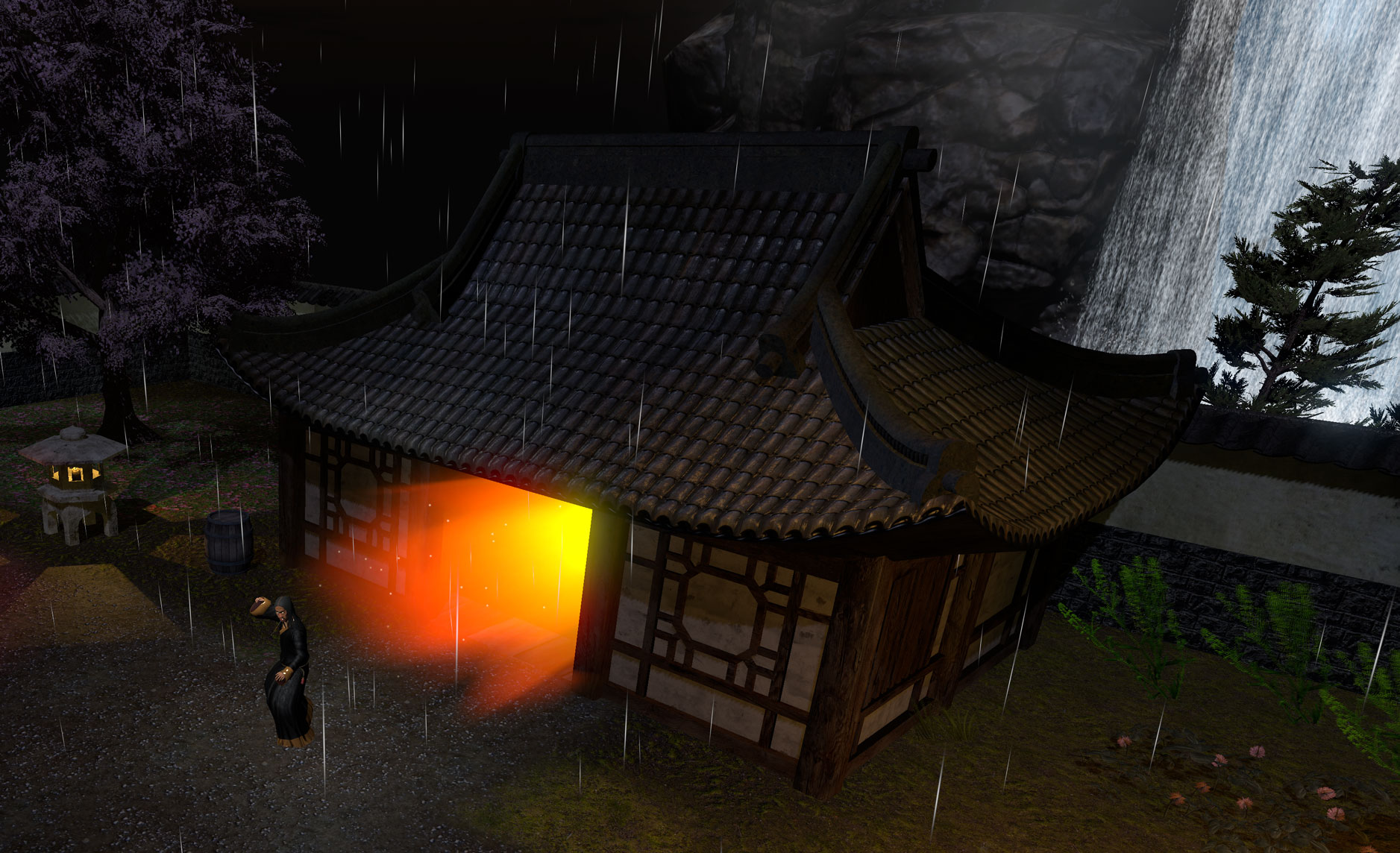 And finally I got a small Eel shop which can be used for decoration, or even as healing station or something.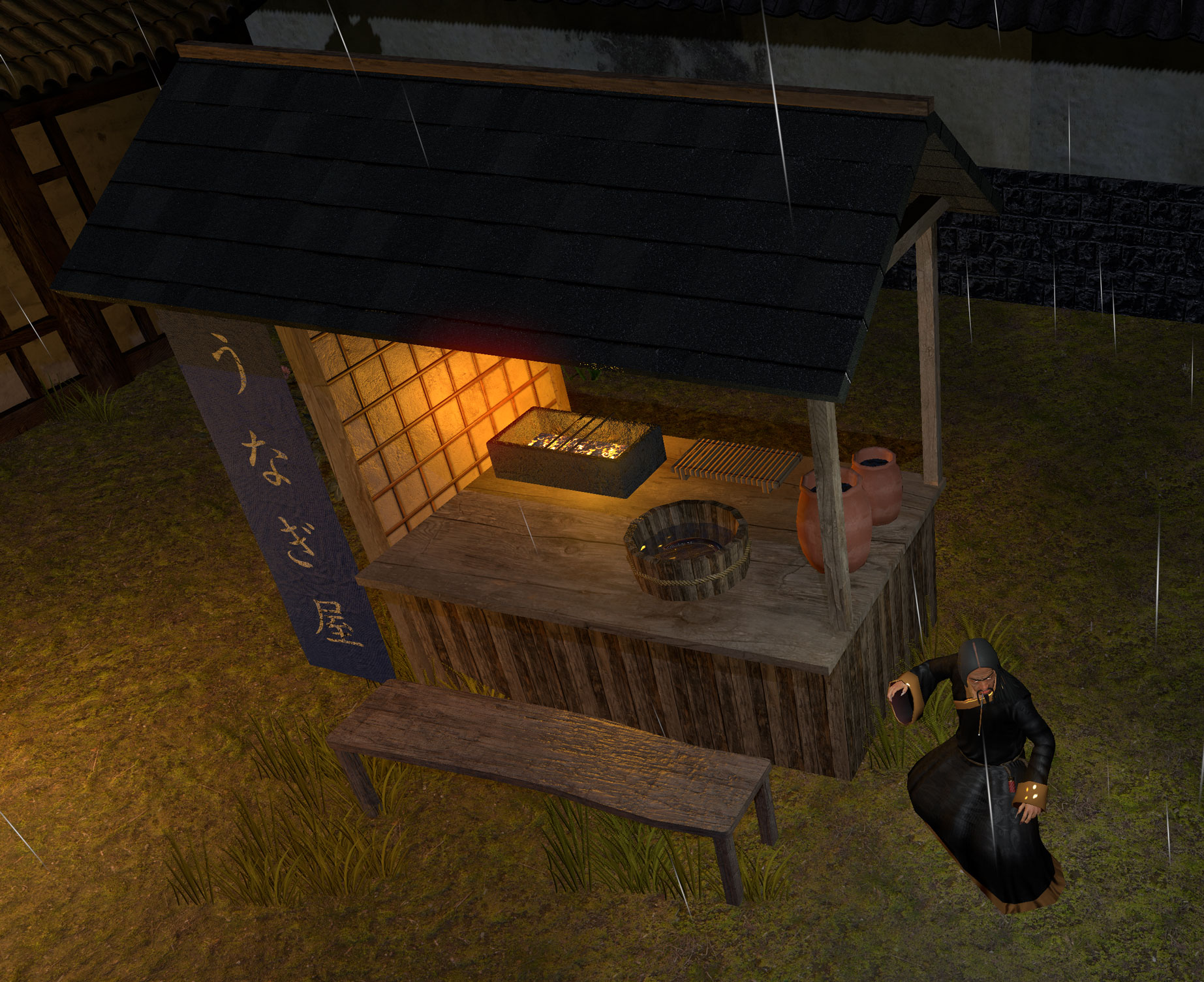 Video preview
---
And last but not least I got a video of everything put together, which includes some weather effects, some animations, some mouse over effects , etc.
It's a testmap obviously, but I want to show you the general feeling of the atmosphere I want the game to have.
There you go.
Most of the stuff I've been doing past few months.
If you got any suggestions, ideas, feedback, etc, I made a forum on the site where you can post your comments.
Thanks for reading
Sayonara!