Well, I changed some things, and also added.
The list of modifications to the New Zone.
Textures Zone.
Textures of Arms.
Sons of Steps.
Sons of Guns.
Textures NPC's
Sleeping Bag now suffers damage, the more use it will wear out more.
Beta Phase of Missions on the maps, Border Zone, and Garbage.
Prices of weapons, costumes, artifacts, ammo, food, grenades. etc. ...
New mutant mod added in "Mutant Zombie". Created by Br-StalkerJhones.
New weapon added Ak-103, created and textured by me, -Artyom.
Night scariest and most mutants.
Possible unite with other factions areas.
New item "Predator" serves to locate the most dangerous mutants.
New character "Hunter", free stalker who sells pieces of mutants and rare artifacts.
Do not have time to drop pictures, because I'm full of work.
Starting the day 20/09/2014, I will be absent for a while, I'll sort some things out for traveling, for I will be going to Russia, using weapons test, and put them in the mod.
Thank you all.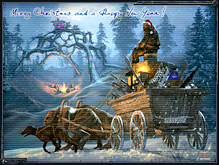 I hope to release this mod soon. Because I'm giving all my passion in this mod.