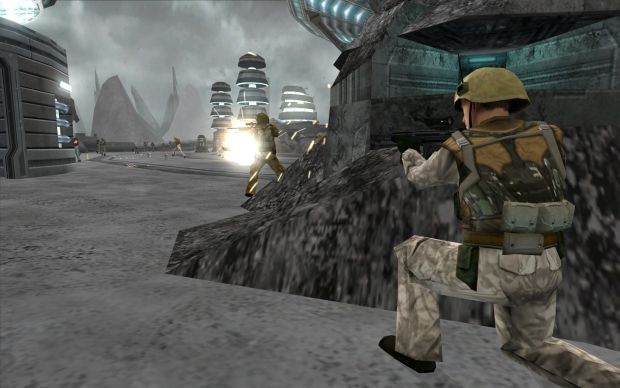 Terra Strife Sides Beta 2 is Released!
(And even earlier than expected, a first for me :P)
Be sure to download and try it out, there have been numerous additions and bug fixes.
These include:
Updated Models and Skins
New Weapons
New Player Models
Updated and New Sounds
Tweaked Gameplay
As a Beta, the work is not necessarily representational of the final product.
Also, because this is a beta, in order to make Terra Strife better as a whole, I would like some reviews.
While the reviews don't have to be multiple paragraphs long, I would at least like an overview of the pros and cons.
Be sure to read the tips section of the readme for maximum enjoyment of gameplay ;)
Remember, I'm still looking for new team members!
To view more information on applying, take a look at the first news item.
******Estimated Mod Progress******
35%