Well, first of all, I want to say that I made a build that includes as many as 4 chapters. But I deleted everything. Because it looked too bad. Therefore, I have made changes to many maps from Chapter 3. I remind you chapter 3 is a Crypt.
---
2.My next step was to update the models of officers, now they are all based on the real and only Barney!
Left to right
1. Standartenfuhrer, Undercover agent. Ally
2. Agent in leather jacket. An agent who is not hiding. and ready to kill
3. Officer, lock security
4. SS, Headquarters and X-Lab security Officer
5. Then the Blond, Gruppenfuhrer Wilhelm von Leeb, one of the antagonists. The leader of the excavations, as well as the construction of a portal using pro-Aryan technologies
6. Reichsfuhrer Joseph, the most important antagonist, is the head of the Cobra organization.
7. Brigadefuhrer Hans Landu, due to the failure of the Biosoldat project, was forced to transfer to the African department;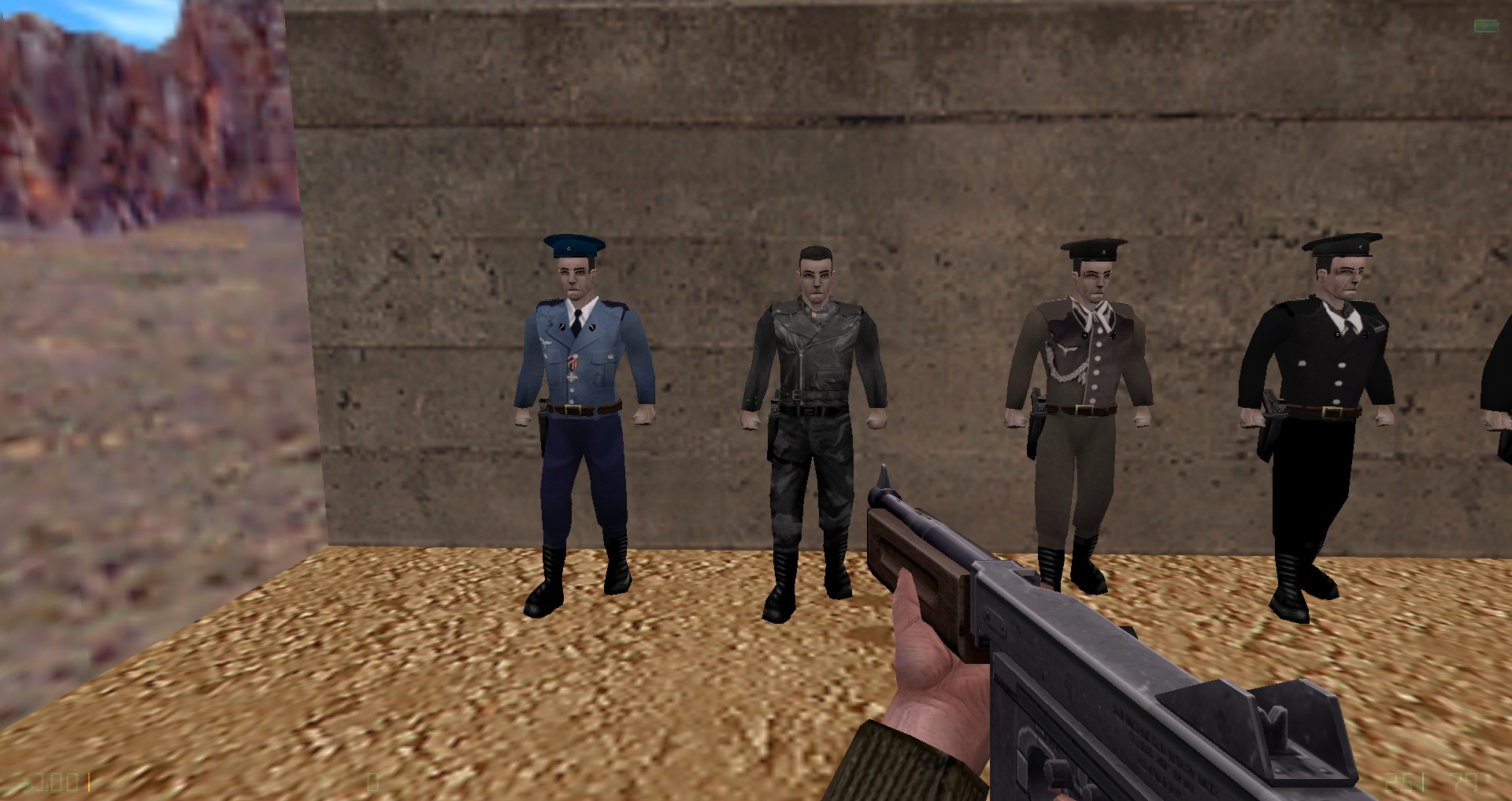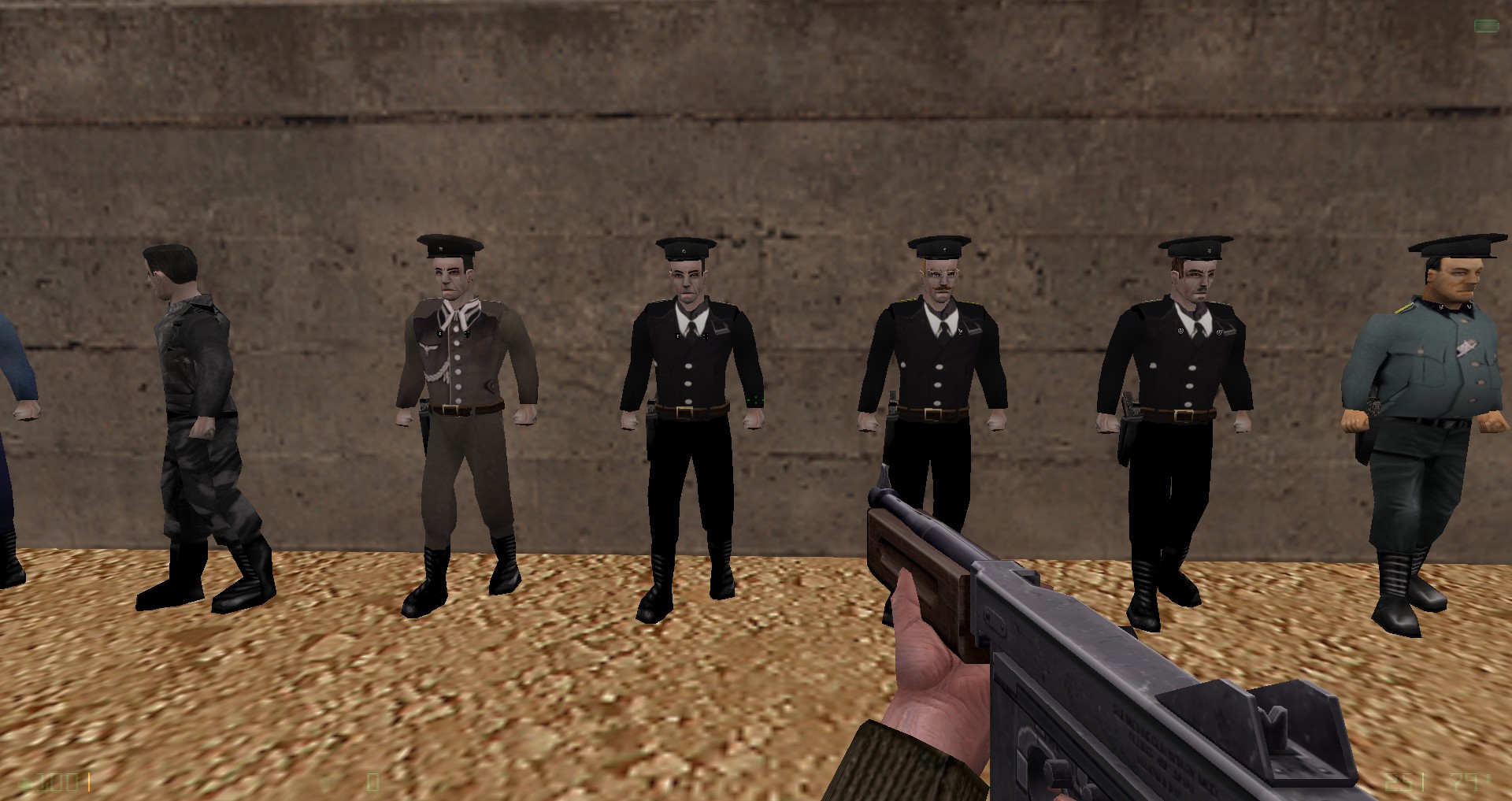 ---
Next, the Russian soldier Vasily Klubnikin, will help throughout Chapter 5;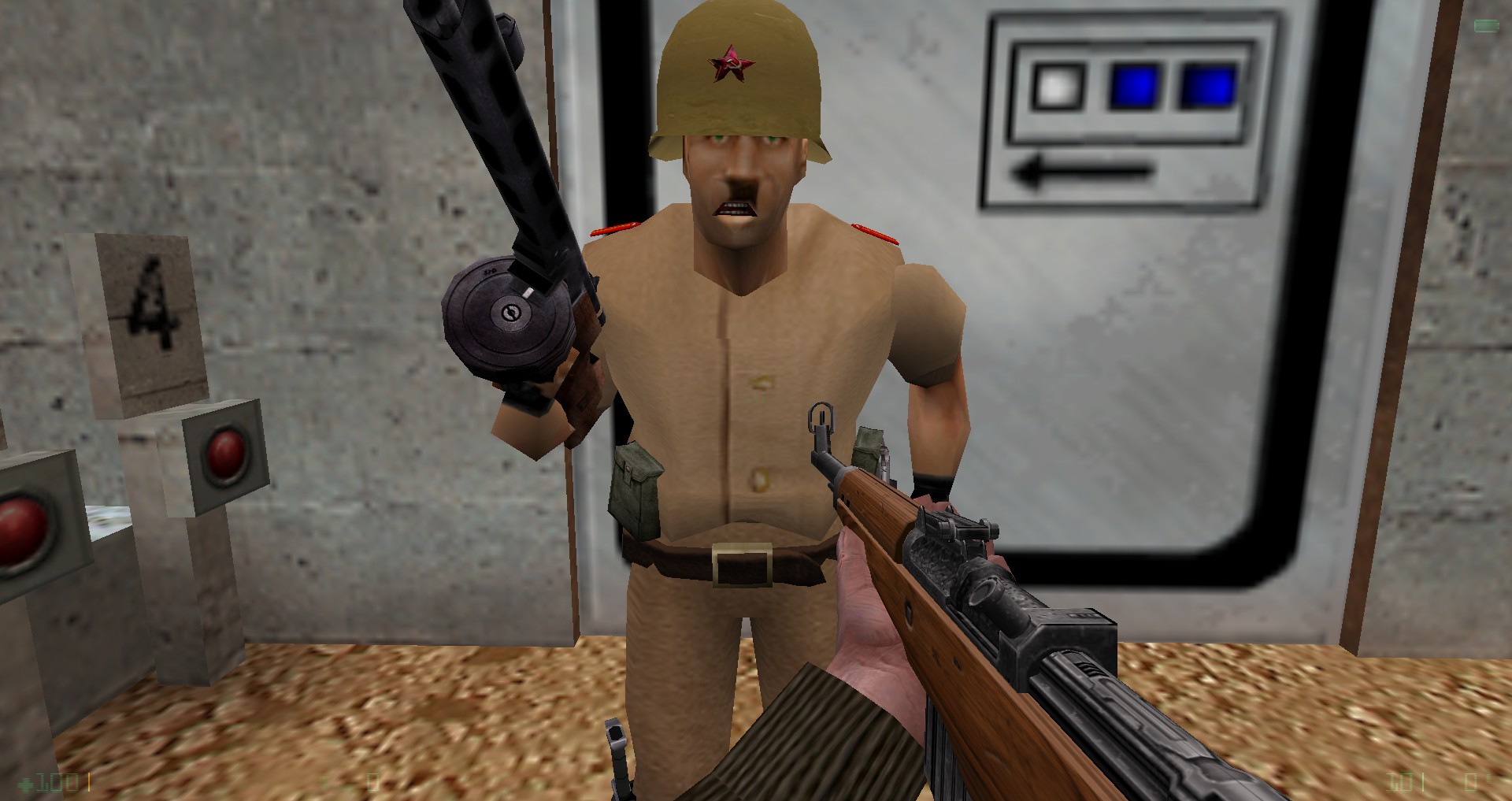 ---
Major Payne, also an episodic character that will appear not only in Chapter 5, but will still help there.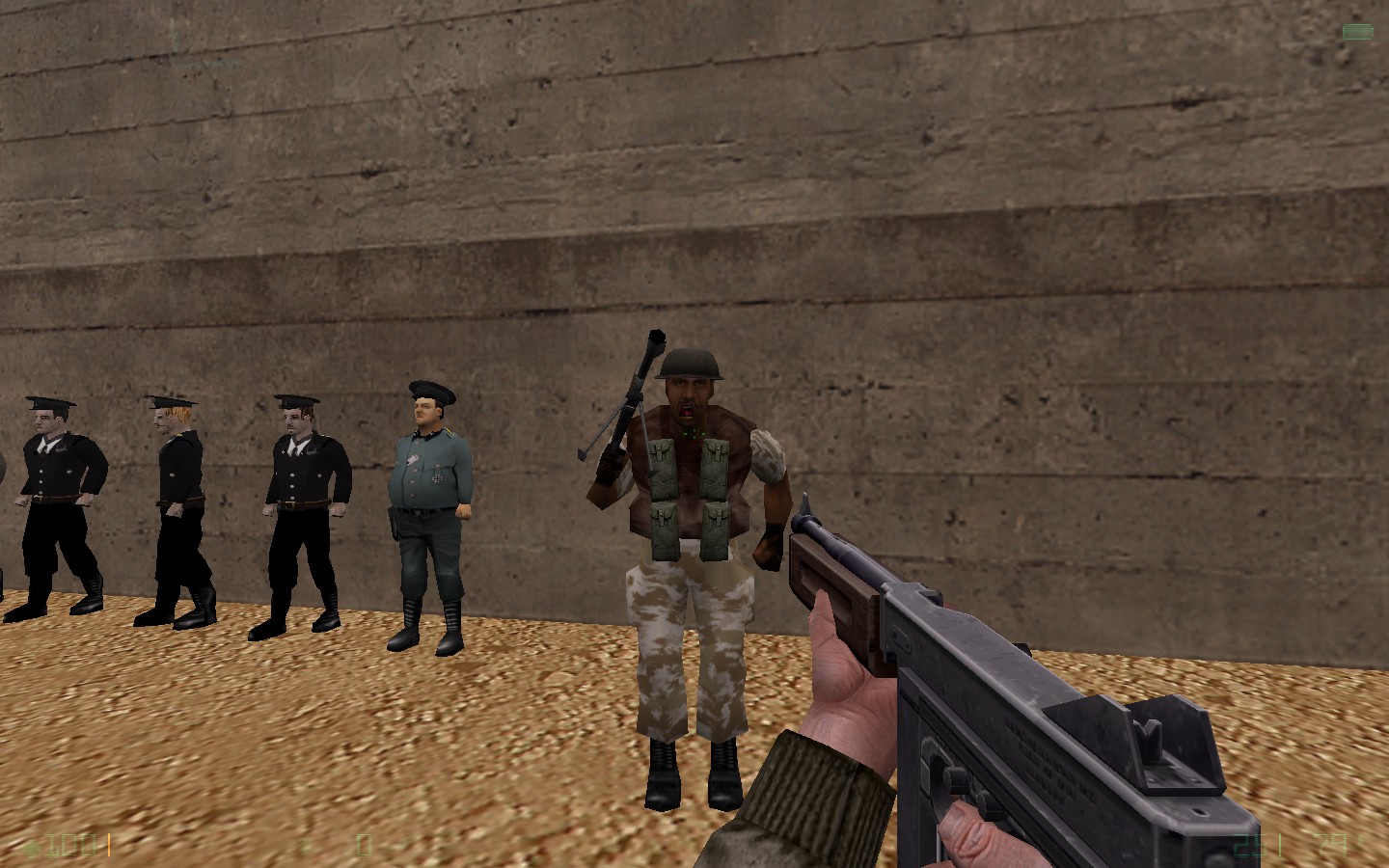 ---
Despite the fact that the fashion events take place in a remote area, and the actor is a Russian agent. I still added a Thompson submachine gun, but there will be very few cartridges for it. Because the enemy has no caliber .45. This is simply not logical!