For those that know me this could go two ways start of random and get to my point at the end of start off random and get to the point at the end, i don't know what i'm going to do here yet
I will post some funny cat jokes and story's here
First off we have to find out here cats come from so yet's have a look at a map
Well there's a picture of the world ok your guess is as good as mine to say here cats come from, but i'm putting my money on Egypt theres were lots of T.v shows say the come from lol
No we have to have a look at the cat god, the cat god is a cat named ceiling cat heres a picture of him, he also created man but cats were first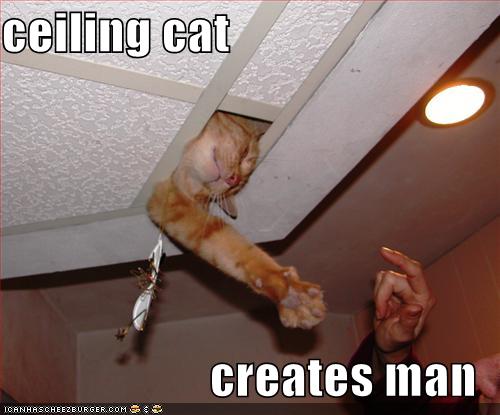 No you must being think if there is a god cat there must be a cat devil rite, if you think this you are right his name is Basement cat how he got there is a bit hard to type up so i will post a picture how he got there here it is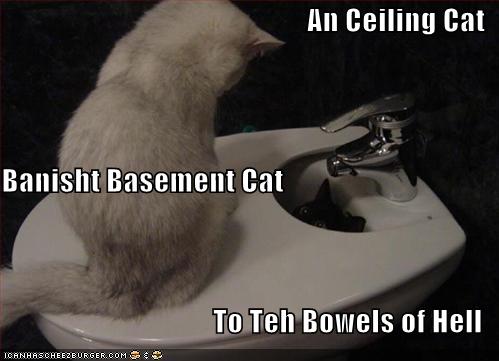 well thats how he got there
you must also be thinking there must of been a battle there was here what the battle looked like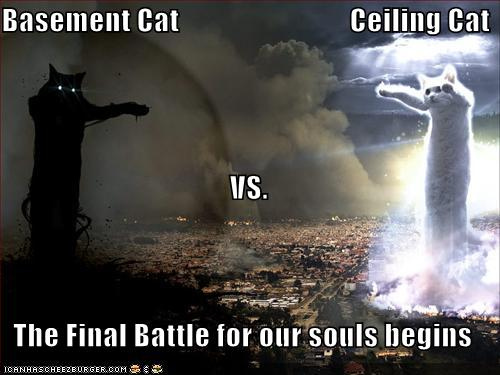 there was also a bible made and it was called the lolcat bible you can find the whole lolcat bible here and i mean whole its turned the whole of the bible into LOLcat things
now heres the link Lolcatbible.com
brb i have to put the washing out flat mates being to fucken lazy just about the end of the day but i will put it out
heres a picture of a washing line that looks like mine

there it is
ok im back omg yes mass effect 1 is 50% installed yay (oo by the way i'm installing mass effect i will post a picture for you poeple)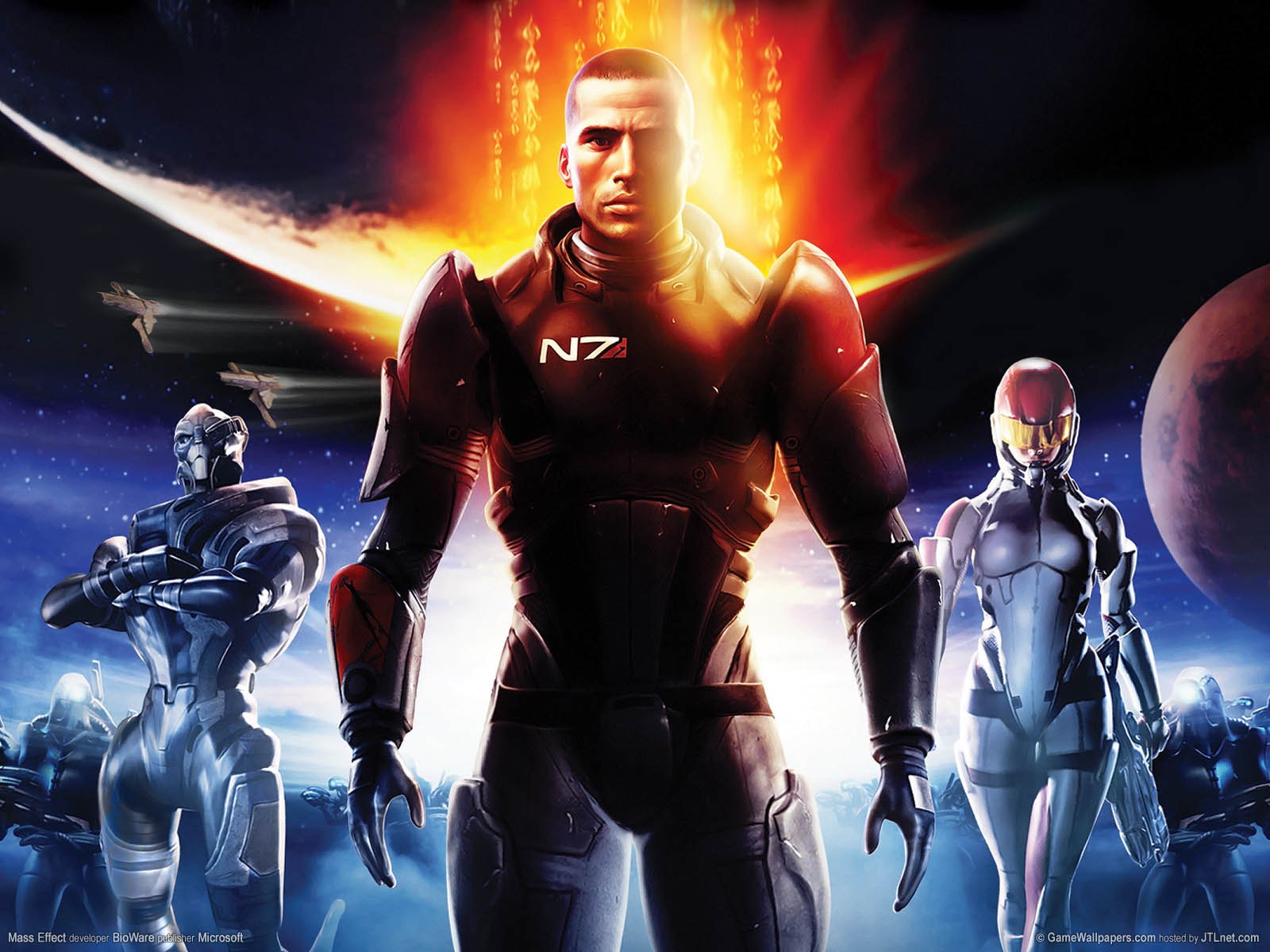 well thats the end of the ceiling cat story if ever you need help look to the sky and you will see ceiling cat looking down on you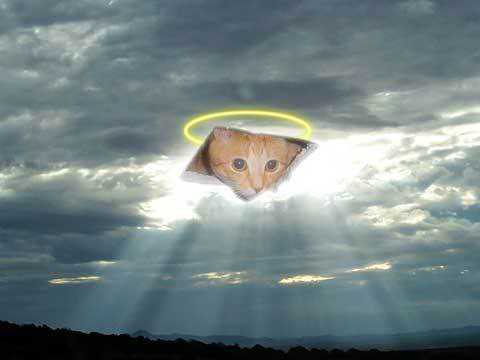 hmmm what now i know silly me i forgot all about the jokes
heres some rules cats live by
BATHROOMS:
Always accompany guests to the bathroom. It is not necessary to do anything. Just sit and stare.
DOORS:
Do not allow any closed doors in any room. To get door open, stand on hind legs and hammer with forepaws. Once door is opened, it is not necessary to use it. After you have ordered an "outside" door opened, stand halfway in and out and think about several things. This is particularly important during very cold weather, rain, snow, or mosquito season.
CHAIRS AND RUGS:
If you have to throw up, get to a chair or bed quickly. If you cannot manage in time, get to an Oriental rug. If there is no Oriental rug, any quality carpeting is good. When throwing up on the carpet, make sure you back up so it is as long as a human's bare foot.
WALKING:
As often as possible, dart quickly and as close as possible in front of the human, especially on stairs, when they have something in their arms, in the dark, and when they first get up in the morning. This will help their coordination skills.
BEDTIME:
Always sleep on the human at night so he/she doesn't move around too much.
LITTER BOX:
When using the litter box, be sure to kick as much litter out of the box as possible. Humans love the feel of kitty litter between their toes.
HIDING:
Every now and then, hide in a place where the humans cannot find you. Do not come out for three to four hours under any circumstances. This will cause the humans to panic (which they love) thinking that you have run away or are lost. Once you do come out, the humans will cover you with love and kisses and you will probably get a treat.
ONE LAST THOUGHT:
Whenever possible, get close to a human, especially their face, then turn around, and present your butt to them. Humans love this, so do it often. And don't forget guests
(ps i didn't make these copy and paste well the rules the other shit is mine i made up on the spot)
well thats me people i will leave you will this (p.s. my fav picture ever)