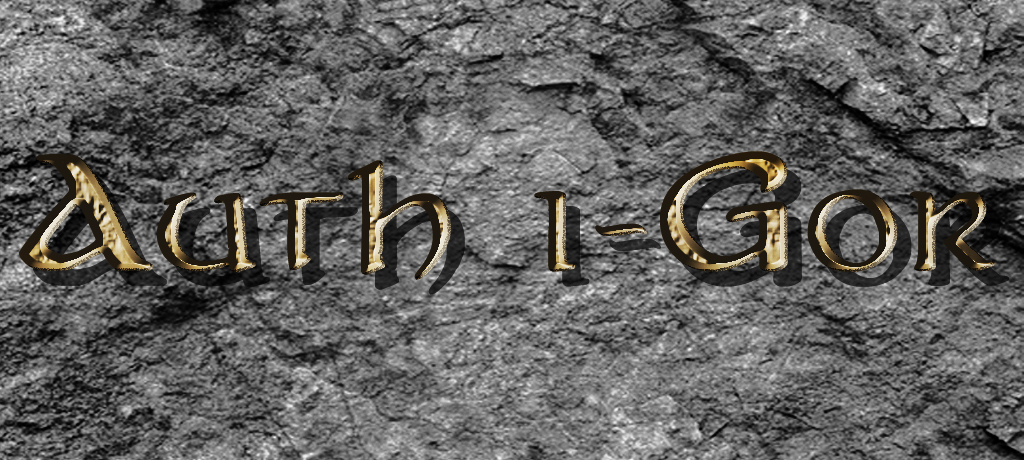 Hello lads! First of all, from behalf of all the devs, thank you all for your love and patiense. Thank you very much for staying with us no matter what, we really appreciate it.

Whatever you all may think, the mod is still being worked on. We have much less free time than ever (we all have our studies, jobs, personal life - what a surprise!) but nobody even thought of abandoning the project as it means too much for us. We should point that the most boring and hardest part of the road that leads to the new release is done and now we can finally sort of enjoy the process.

One of the most important things we want to say to you is our mod now has a new name. From now on it is "Auth i-Gor" which means "War of The Ring" in Sindarin. You can easily call it "War of The Ring" as it's way simplier (and we most likely will call it so as well) but since that name is aleady taken by some board game (yep, you got it right) we can't use it oficially. Needs to be said, it's still just a submod of The Last Days of The Third Age mod without which this project would't even exist. Don't worry, we've got a permission from TLD devs to massacre their boy as much as we want including taking a name without "TLD" in it (thank you guys and sorry). The old name will remain for this page for some time so you all could use to the new one. If we change the page's name you can simply lost it so let it be this way for now.

As for the next version, it depends if we have enough patience and power of will to not release it too early without testing it properly (since we did pretty significant balance changes and some other things that need to be tested well) and not implementing all the features we planned. The thing is, we could make the release right now but you most likely won't notice many visual changes plus risk of getting bugs still remains.
In conclusion, the release is closer than ever but it still needs a little of time. How much? Hard to say since i already made some assumtion about that and was wrong every single time. We just going to continue working on the project and putting all our love in it so you could have a nice time playing it later.

Thank you all again! Wish us luck!