Version 0.0.5 is here with new topics, engine parts, and an upgraded Play System Vinta! Read on to find out more about the new update below, as well as voting for this mod in the Mod of the Year Awards.
---
I've been working, and it's here, the new version! This one I got
done pretty quick, and to find out the new stuff added, you can
view the full changelog below.
But not so fast! I also have upgraded the Playsystem Vinta with
some new graphics, you can check it out below...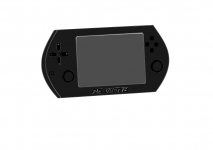 Added lot's of new things with this image.
The most noticeable differences are
Changed the coloring of the screen and casing
Added gray circles into the joysticks
And some other tiny details that add to the niceness
Added detail to the 4-point thing
Added shading (Not much) to the joysticks
Completely filled in the buttons and speakers.
You can see a lot of difference in this image of the old one...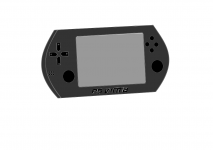 ---
Also, vote for us in the mod of the year awards!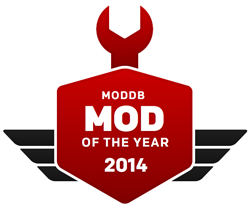 Thanks to anyone who voted!

Full Changelog
-Added new topics "Anime" and "Christmas"
-Added engine parts "Particles", "Shadows", and "Random Generation"
-Updated the Play System Vinta
-Fixed minor bugs
---
Catch us next time as I work on the mod! Click that follow button if you like what you see and drop a comment on what you want to see in the mod. Thanks to all that follow and thanks a ton.