Hi all!
Welcome to this weeks news about the status of the mod. I'm sorry to say that work has slacked a bit due to illness and coursework, but this was to be expected. I have still managed to get some bits done, though. The full list of new stuff to add has been completed:
Dreadnoughts and Terminators (with chaos variants)
Warhound weapon loadouts
Hellhound, Devildog and Banewolf
Mortar
Nurgle Marines - 4 Traitors skins, 2 Sergeant skins and Nurgle Lord skin
Tau Riptide and R'varna
Community chosen race
This gives me a lot to work on before the next update, and due to the coursework already mentioned, this puts the likely update release at around 2 months (not definite, but probable)
So! What have I actually done this week?
Terminators and Dreadnoughts:
The Dreadnought template currently sits at 50% complete, just awaiting animations and volumes. The Terminator is in the game, but only the bog standard Stormbolter-power fist version.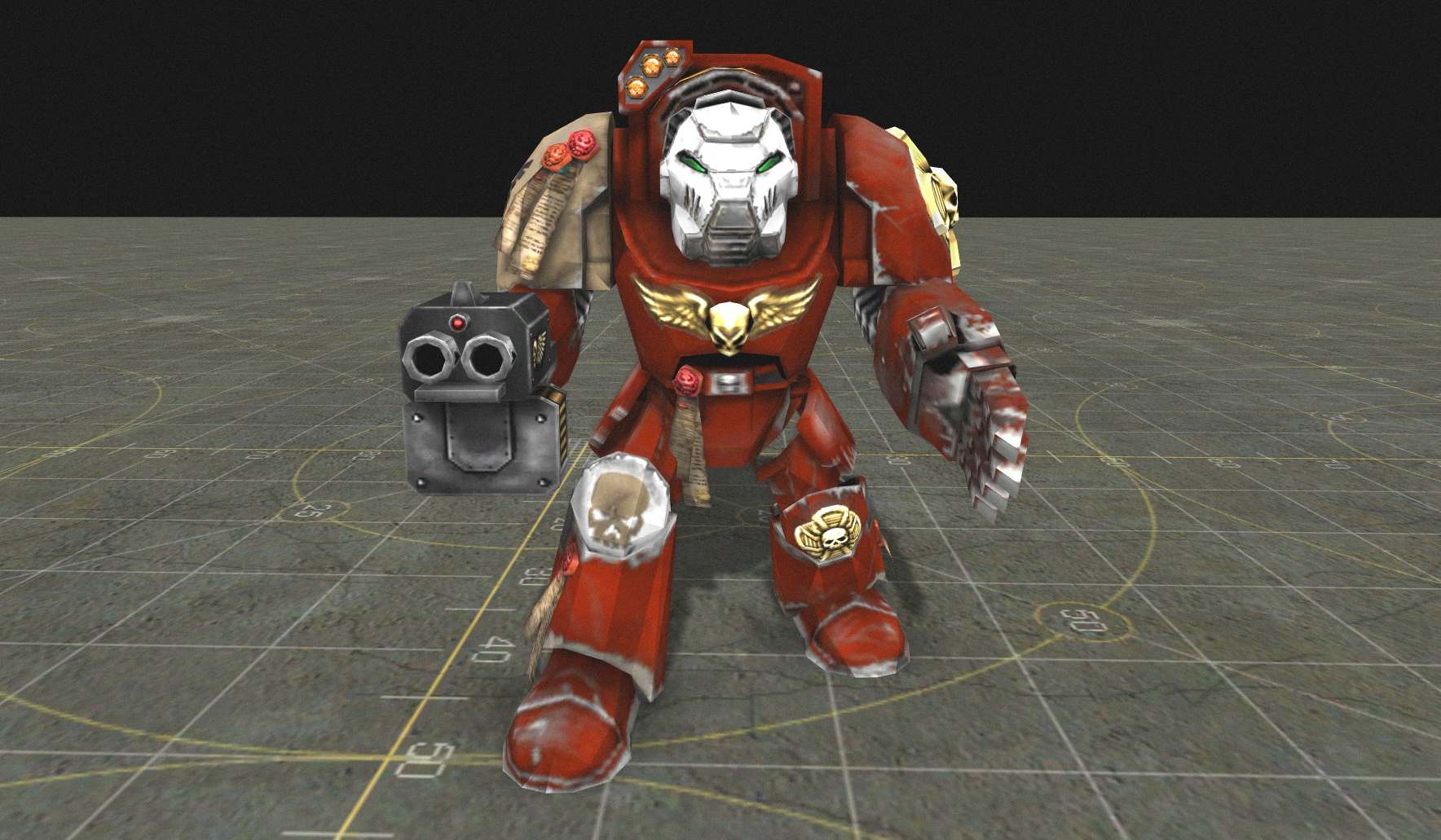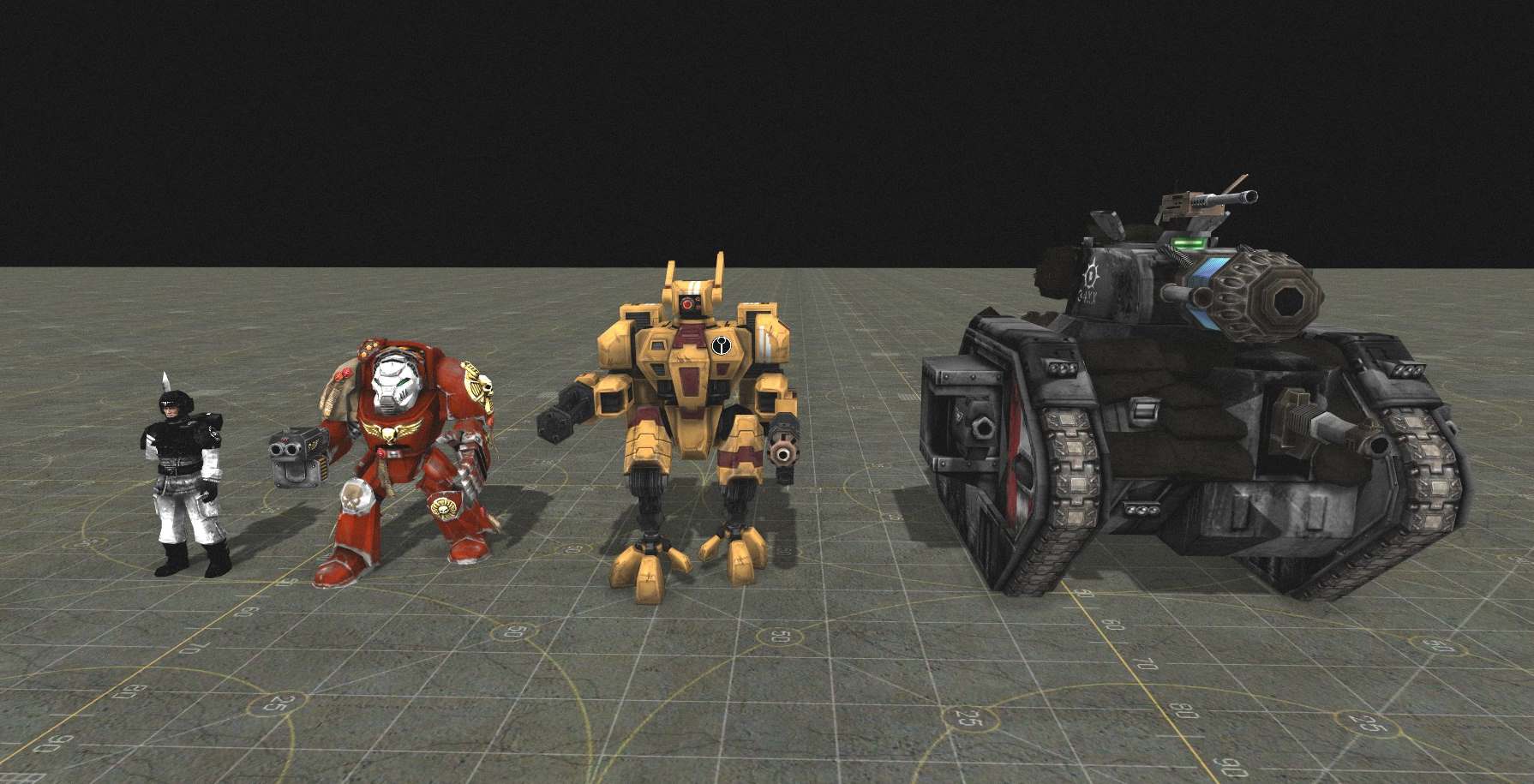 Using the Terminator, I have managed to crack a form of melee combat, using a very low ranged weapon. It has not been tested in open engagements yet, and as the Terminator has a long ranged weapon too, I am unsure of weather they will advance to close combat range without direct orders to do so. This does however open up Orks and Tryanids to the playing field, so expect to see them offered in the race choice for update 0.3.
Skin Pack
A lot of people on here have been requesting or making more skins, something that I don't really have time for as it is a lot of extra work on top of a busy schedule. So instead, I am opening a public skin pack which will be "official" and uploaded onto here with many skins included and optimised for easy use by myself. Already it included the Space Wolves by Pablo104.pl and the Imperial Fists by ye-olde-smith.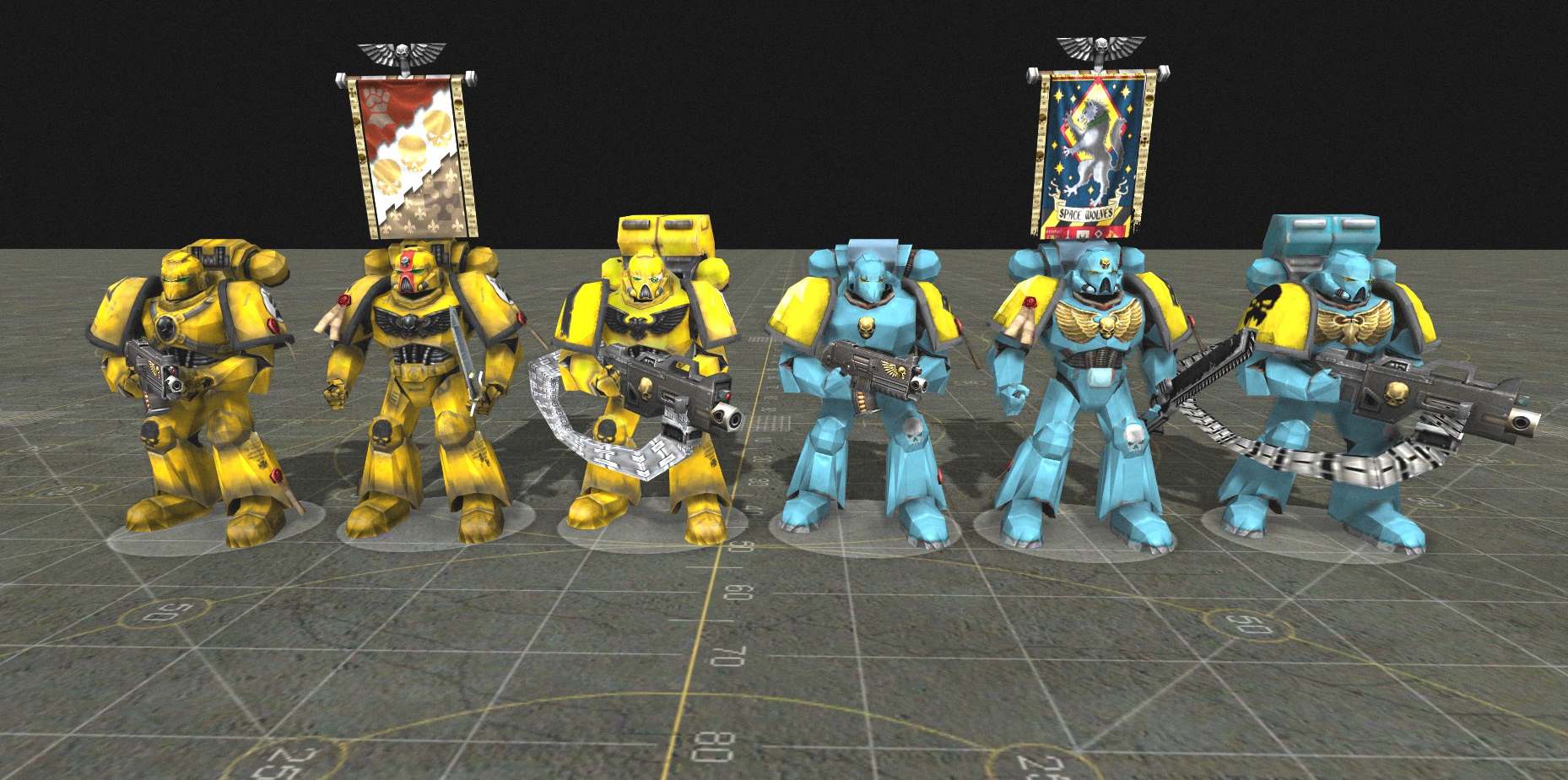 If you have a skin or skins that you have made yourself and you want to be included in this pack, please post images and a download link onto the Forum. As the size of the pack grows it may be sorted into race specific packs, but the first full version will be added next week to moddb. Get skinning!
The voting for the next race is still open, and will be open for the next few weeks, so get your votes in while you can!
That is just about it for this week, unfortunately there won't be an update next sunday as I am away from my computer all week, but starting the of the 20th development is back on.
The Emperor Protects.