It's official, the overhaul of The Dark Army: Uprising finally reaches its end, and hopefully you won't have to wait until next year to (re)play it, as it will release for Microsoft Windows this month on Mod DB, more than ten months after its initial release.
C'est officiel, la révision de The Dark Army: Uprising montre enfin le bout de son nez, et heureusement vous n'aurez pas besoin d'attendre l'année prochaine pour y (re)jouer, car il sortira sur Microsoft Windows ce mois-ci sur Mod DB, plus de dix mois après sa sortie initiale.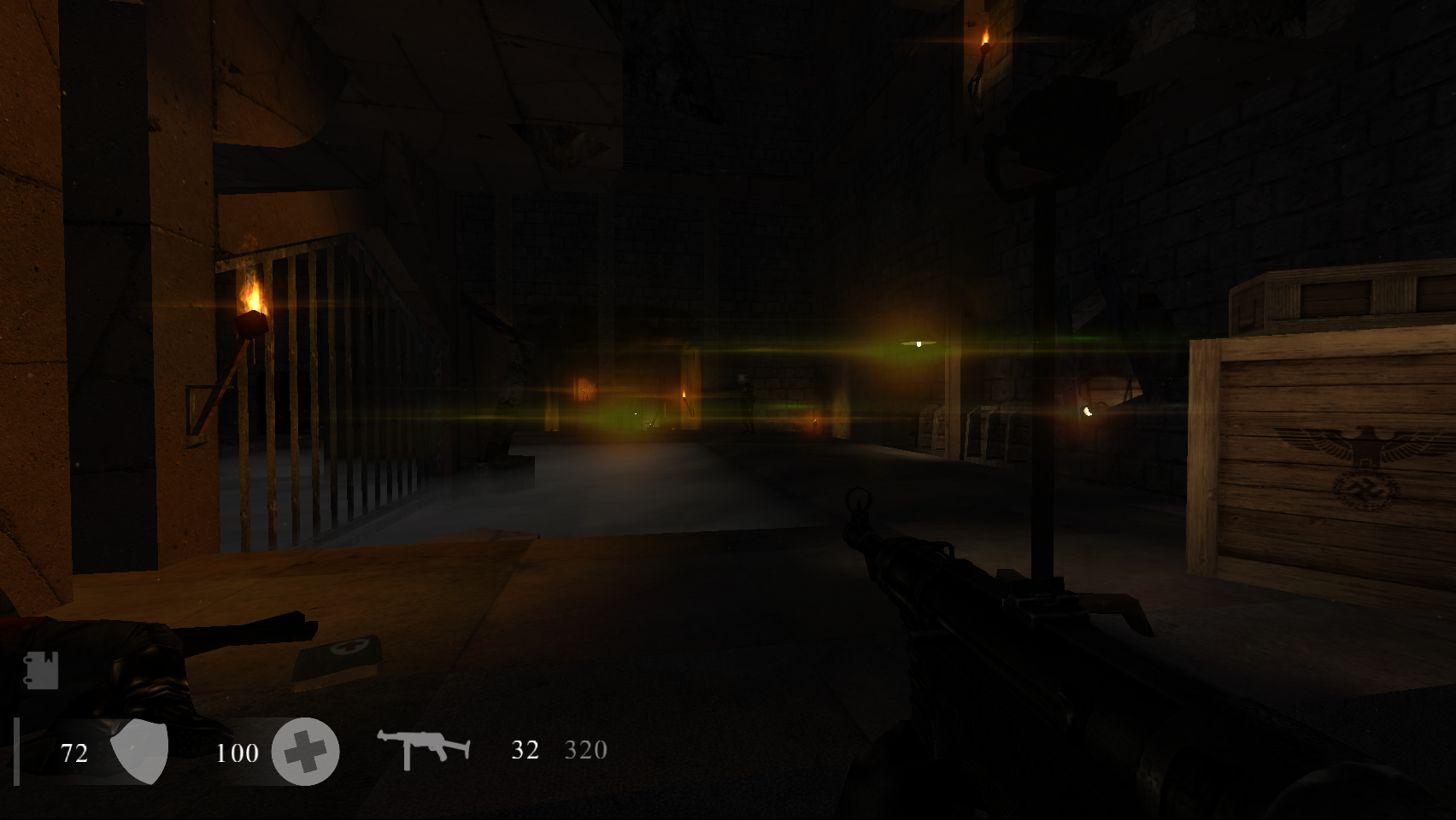 ---
The Dark Army: Uprising will be running on WolfETPlayer's RealRTCW (2.0) this time and will propose all of its greatest features but it will also gather a bunch of cool new features like playing by day or night, remade guns, better light system, better assets, new user-interface but also more recently with the implementation of sound reverberation to make the in-game world more immersive and realistic.
The Dark Army: Uprising roulera sur RealRTCW (2.0) de WolfETPlayer cette fois et proposera tous ses atouts mais regroupera également une flopée de nouvelles possibilités comme jouer de jour ou de nuit, une meilleure gestion des lumières, de meilleurs assets, un nouvel interface d'utilisateur mais aussi plus avec l'implémentation récente de la réverbération sonore pour rendre le monde du jeu plus immersif et réaliste.

You may have noticed the HUD Color option in the last screen. Yes, for the moment I can confirm you will be able to change the new HUD's color to red, blue and/or green.
Vous devez avoir remarqué l'option HUD Color dans la dernière image. Oui, pour le moment je peux confirmer que vous aurez la possibilité de changer la couleur du nouvel interface en rouge, bleu et/ou vert.

---

---