The Dark Army Development Status Report
* Global Game : ~ 30%
The first level is almost finalised and the second one is in finalisation. About the third level, I just started it, it's a crypt, you'll find zombies there. I changed the logo of the game because the old one was not really what I wanted in the beginning. So, here's the new one.

---
The Dark Army on Wix
Some hours ago, The Dark Army appeared on Wix, a professional web platform. I hope you'll like this secondary official website. To put videos on the website with this platform, I must have a YouTube account. I will do one, don't worry.
You can access this new website by clicking here.

---
The Dark Army on Facebook and YouTube ?
It seems like I will need to do these two things : create a Facebook page and a YouTube channel for The Dark Army. I will do it soon.
---
The Dark Army on Wikia
Recently, The Dark Army appeared on the official Wolfenstein Wikia. It's updated with the most recent informations about the mod and its release. I hope you'll enjoy this Wikia page.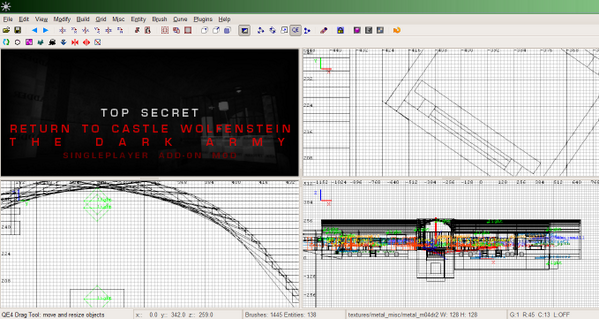 ---
That's all for today. I really want to show you a trailer before the year ends, and do not let you with only one gameplay video. I think I will show you a trailer in December, but it's not already confirmed. Thanks for your support. And...