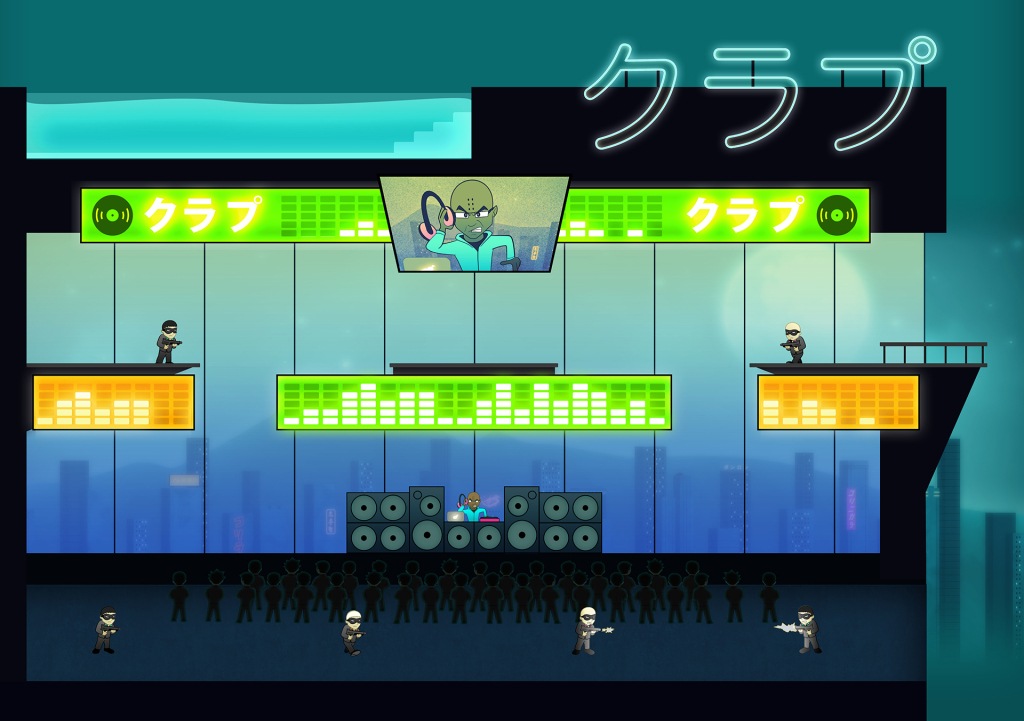 I've made a lot of changes to the prototype over the last few months. This is essentially Tokyo 2.0 with the amount of level re-working and art style updates that I've added. Here's the breakdown.
Shurikens - these throwing weapons will stun a Yakuza long enough for you to stab them to death. They will also instantly kill a Cambot.
Suit Swapping - You can switch suits colors at any time and the level was heavily re-designed with this in mind.
Stealth Kill Spin Attack - You can now Stealth Kill from below in certain situations where you are stealthing by the enemy. Push the attack button and you will throw yourself into a helicopter spin attack.
3 attack combo - If you press the attack button fast enough you'll do two sword slashes and a spin attack. This attack will not prevent you from getting shot by yakuza unless you stun them first.
Multiple Paths - the prototype now more accurately represents how I want the final game to feel. There are two primary paths that you can take to get through the level one focused on platforming and the other more focused on stealthing.
Camera - A lot of work put into having the camera adjust depending on your direction, how your stealthing and jumping dampening. Overall it should just "feel better". Also you can toggle wide view by pressing in the right joystock.
Those are the main new features. I've left out the Boss fight in this build because it's still a Work in Progress. However I'd love your help with finding bugs and giving me overall feedback with the current build as they've gotten less and less obvious.There are two versions of the build one is controller mapped to the Wii U Pro gamepad and the other is mapped to Xbox 360 and Xbox One controllers. Both versions have keyboard and mouse controls but as always I would recommend a gamepad.