Happy new mugalo, friends. With the passing of another earth year comes growth and really abrupt decisions about the future. For us, that means changing the appearance of the game. That's right! We're going low-poly. Whoa, pump the anti-grav brakes — why the sudden change? Several reasons: low-poly renders a bit more smoothly, meshes with the goofiness of the narrative, and fits an aesthetic we've already developed with NPCs and other models.
Here's the difference, left pic is the new low-poly look compared to the previous "textured" look: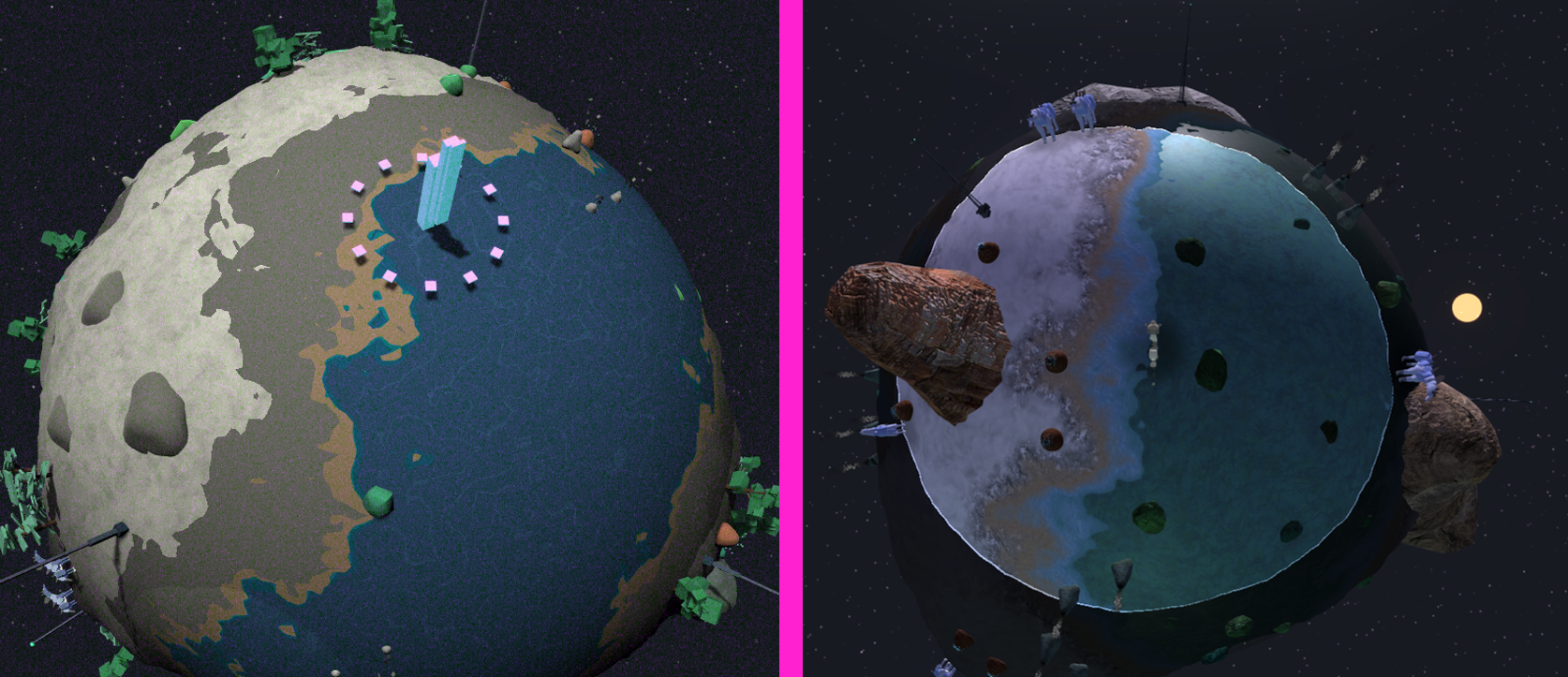 Not bad, right? One of the biggest challenges we faced so far is creating planets that don't destroy your "average" computer's processing power. We'd like alot of machines to handle this little project. And that goal means simplifying the graphics and animation your computer has to process.
Our solution? Ripple's Believe It or Not! Yeah, just ripples. Sorry for the pun. We made ripples that process smoothly and achieve the "feel of water" to a satisfying degree. Check out the vid, and enjoy the awesome tunes — original score produced for the game by Them & They.