This Devlog contains some NSFW content. Please be careful.
Hello Guardians,
I am Lee Yunseok, creator of YGGDRASIL STUDIO. This Devlog includes the December Devlog & News I didn't upload last time. Hope you like it!
News for December 2016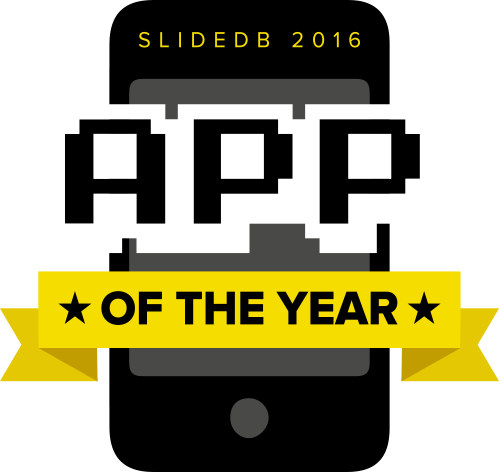 Like 2015, we've got the SlideDB AOTY TOP 50! Thank you for our voters and players! We will do our best!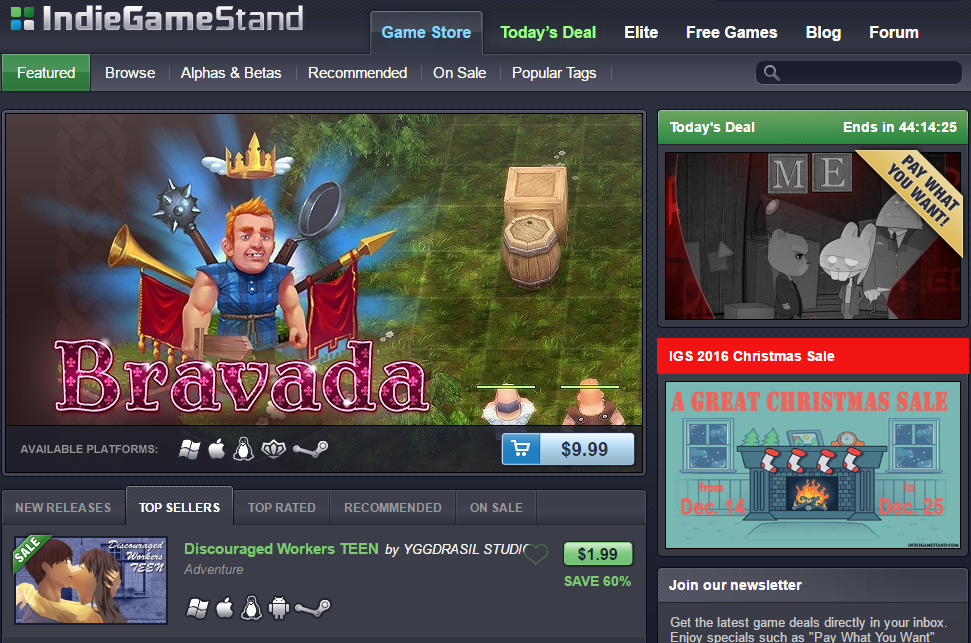 For three days, our TEEN version is ranked #1 of Top Sellers on IndieGameStand! It was my mistake because I entered the wrong discount rate. Thank you anyway!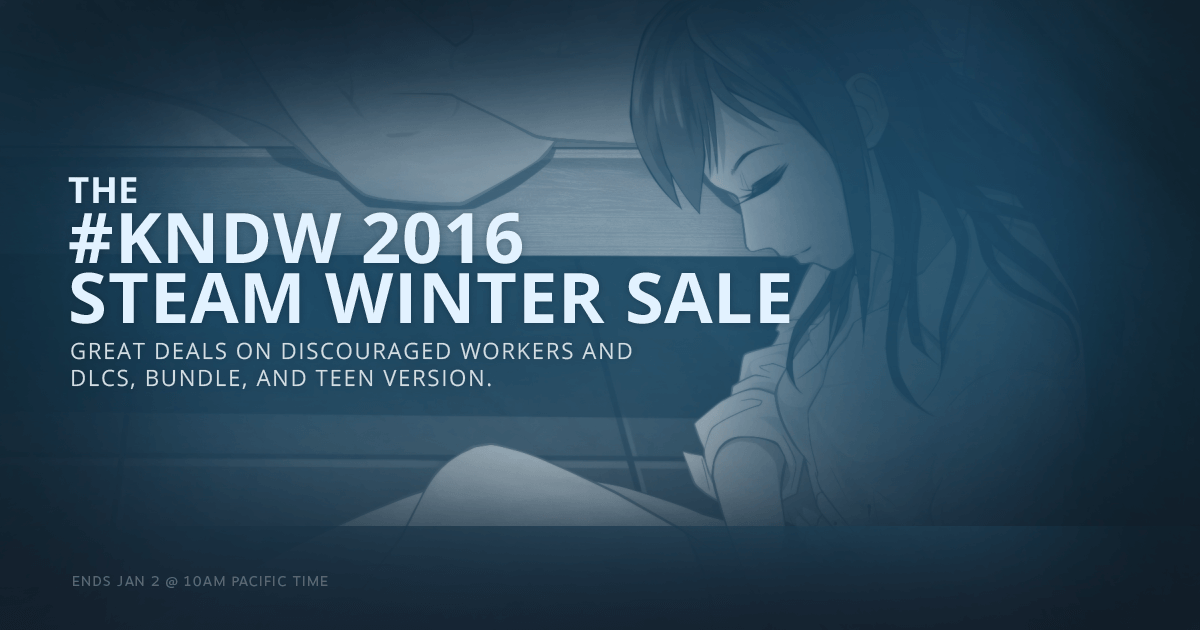 With the 2016 Steam Winter Sale, we totally maid our third highest monthly revenue! Of course this is not enough to accelerate our remake work. But regardless of Steam reviews, there are enough people to playing Discouraged Workers! And I hope people will play it again after we finish the remake!
Oh, did you know? The background artwork of Steam Winter Sale is new R.I.P based on the remake.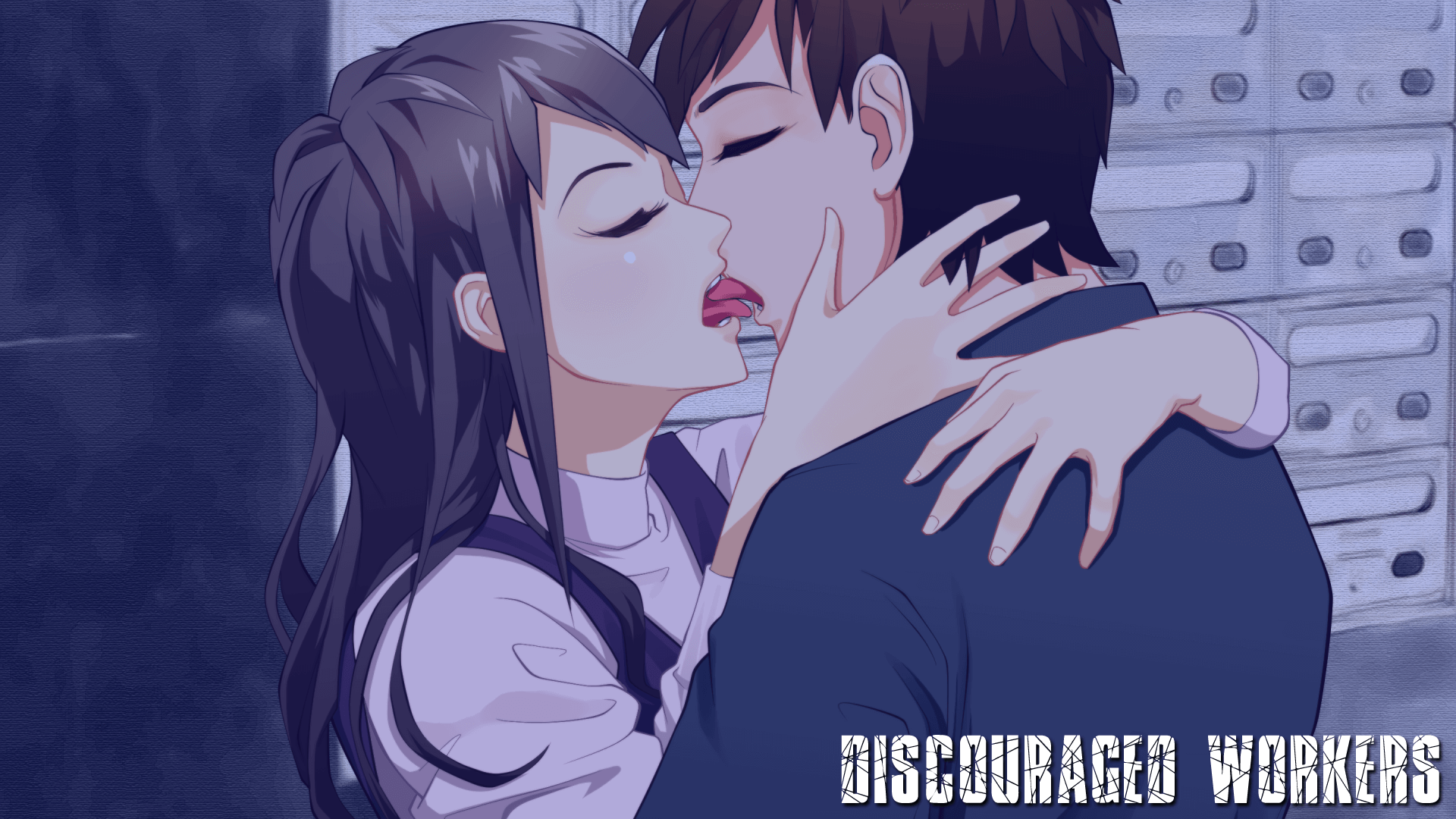 We used this for promotional purposes through SNS. This artwork is Kiss Me based on the remake. Illustration, and also the background has been changed.
New Year's First Devlog
We think that we have already shown enough remake arts by updating the Steam Trading Cards. So we refrain spoilers from now on.
Optimized with recent Ren'Py Engine.
Discouraged Workers is made with Ren'Py Visual Novel Engine. And PyTom, the creator of Ren'Py Engine, he has built a basic system that can be used by Ren'Py games for a user experience for a long time. And at Ren'Py 6.99.11, a new In-Game GUI has been added.
Up to now, Discouraged Workers is based on the Ren'Py 6.99.7. In the remake, Discouraged Workers applies the latest version-current version is 6.99.12- of Ren'Py. The basic GUI will follow a new In-Game GUI of Ren'Py. Of course there will be some changes that are optimized with Discouraged Workers.
Here I attached a working sample for first run, it may change in actual remake updates. Some buttons include tooltip like screenshot, and Tic disorder and Blind-friendly options has been added.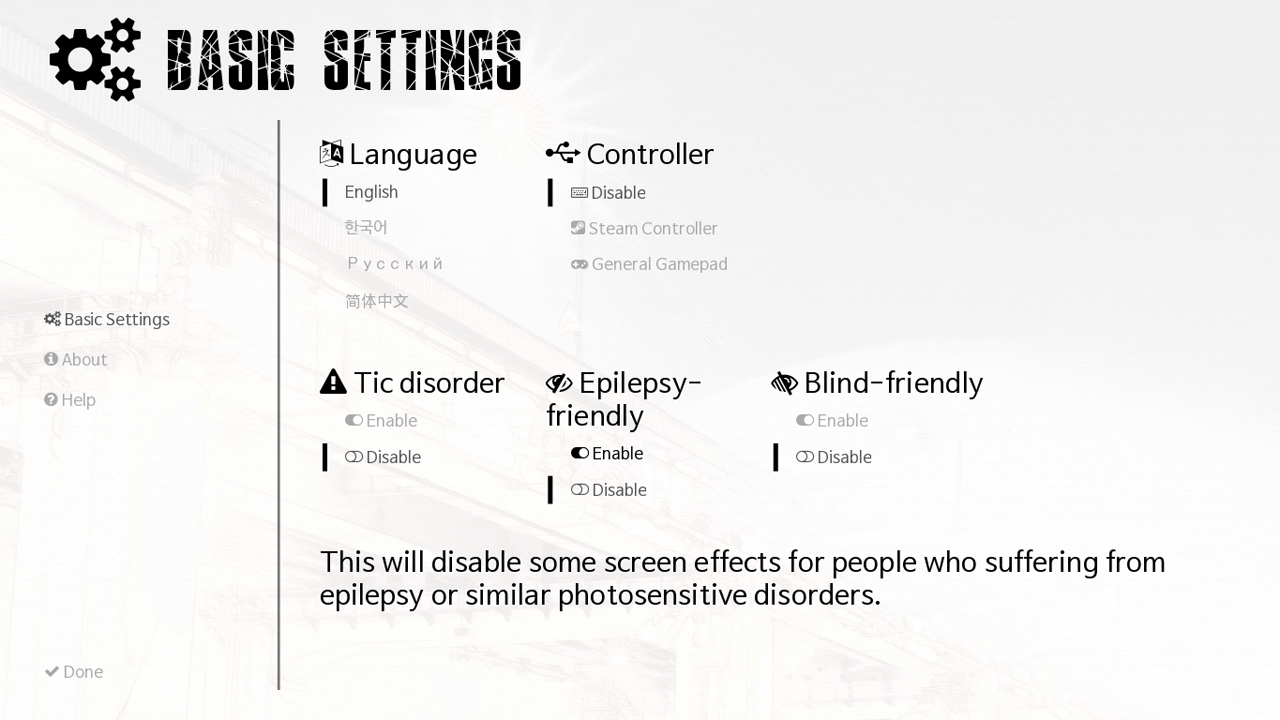 More basic controller support
Sony DualShock 4 and 8Bitdo NES/SFC controller support has been added based on the SDL_GameControllerDB. More controllers can be added when we actually update the remake.
Discouraged Workers already supports more controllers than other Ren'Py based games, including the Steam Controller.
Animation will be applied
This may be unexpected for you. Ga-yeon's video and sex with Yunwoo, Yunwoo's moving, Ga-yeon's moving, Ga-yeon's smoking, and etc. In the remake, Discouraged Workers will include animations. In the Bridge of the Life and some scene, Ga-yeon and Yunwoo do not teleport.
We can use/apply E-mote/Live2D and DragonBones/Spine to Discouraged Workers. So you don't have to worry about animation with Ren'Py.
Add a Sketch-art for Concept and Diary Archive
I said we will replace the Ga-yeon's diary to the each cutscenes with new CGs in the past. And now, we change that plan. The Concept and Diary Archive will keep the existing system, and I write a few changes here.
Keep the existing system but because the GUI changes, the archive will look even better.
Each item includes a sketch-art that describes the concept or situation. This will give you a deeper understanding for the cover story of Discouraged Workers.
The button for each item will changes to an imagebutton that uses sketch-art.
Each buttons has a tooltip. So you can check the title of each item.
Check again
In this time, we need to check again for changes in the remake. This list includes things that we have already been completed or are almost complete, or did not start. The plans are subject to change.
Add: Tic disorder and Blind-friendly options.
Add: Fonts for interface and languages.
Add: New arts and animations.
Add: More retouched-backgrounds and objects.
Add: Sketch-art in the Concept and Diary Archive.
Add: Russian support, Simplified-Chinese support.
Add: DLC&MOD screen -This means the support of Steam Workshop and run the DLCs in Discouraged Workers.
Add: Quizzes and Puzzles, Point-and-click, and Side-scrolling movements.
Add: Easter egg -You can access uncensored adult contents if you find easter egg.
Change: Replace the art of YANG with the art of chibilis studio. It combines the quality and style of art.
Change: Layout for Archives -It will follow a new In-Game GUI of Ren'Py.
Change: Replace all PNG images to WebP.
Fix: Concept and Diary Archive.
Fix: Controller support.
Fix: Some retouched-backgrounds for the quality.
Fix: Steam Achievements.
Improve: Optimize with the latest Ren'Py.
Improve: Apply a new In-Game GUI of Ren'Py.
Improve: Directing dramatic effects.
Improve: More basic controller support.
Improve: Update the Extras, Digital Art Book, Digital Concept Book DLC.
Release: Official Trailer -Discouraged Workers haven't official trailer yet.
Release: Back to the basic DLC -Discouraged Workers V1.2.0.2.
Release: Major Arcana PNP Pack DLC.
Thank you for read this article. Then, I'll be back soon.