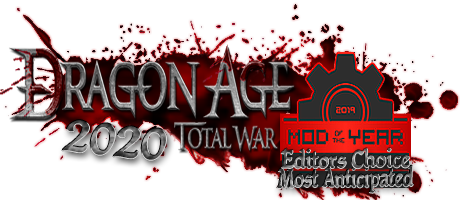 Greetings and welcome to our latest anticipated article, this time taking a general (although not exhaustive by any means) glance at Dragon Age: Total War's current progress overall at the end of 2019 and going further into 2020.
Before we proceed, the Dragon Age: Total War Team would like to thank all of you who have yet seen this mod's page for continuing to watch, support, and enjoy the work we've done and shown so far, since it must be said that the great and stimulating enthusiasm and interest the Medieval II: Total War community, Dragon Age fans, and Moddb users alike have shown in our mod thus far has compelled most of us as developers to invest even greater amounts of time, passion, effort, and creativity into the development of DATW. To add to our already strong energy, we were honored even further to be listed in the 2019 Editor's Choice article as Moddb's Chief Editor's Most Anticipated mod of the year. I am proud to say truthfully that almost every month since we started in late 2017 has seen this mod make substantial progress in one way or another, be it models, mapping, SFX, 2D, coding, or otherwise. We have taken very few breaks, as we are quite strongly motivated in our goal of making this a mod to be proud of and to enjoy.
Without further adieu, I must first mention that Soul has made excellent progress of late on the campaign map and has only a portion of the Deep Roads, Par Vollen, and Tevinter to work with before his map is essentially complete! Throughout the year, (until the release of 1.0 if all goes well), Soul will be writing articles on the more recent places he has mapped such as Seheron, Antiva/Rivain, the Free Marches, and eventually, the Deep Roads. In conjunction with my settlement models, we have gone back and updated Ferelden since Soul last wrote an article on it in February 2019. Therefore, I present some of the most notable changes, including the strat model settlements made since: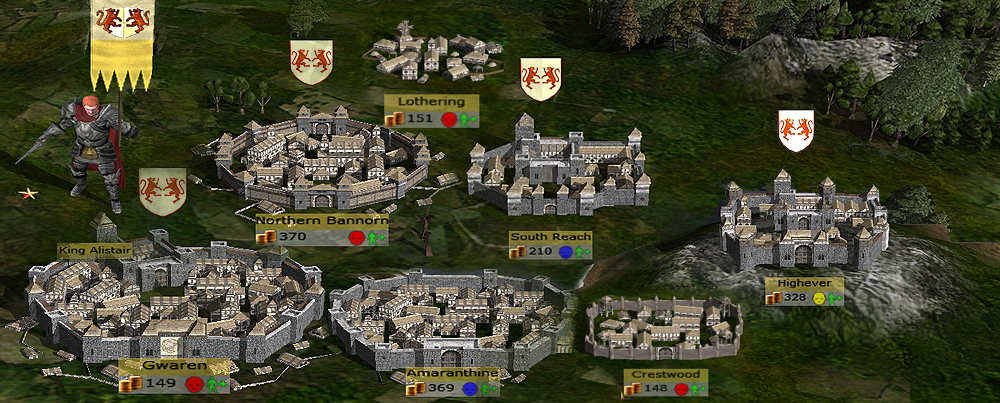 The only level currently incomplete and not shown is large_castle, which will of course be seen in game, and is likely the level Vigil's Keep, Highever, and Therinfall Redoubt will be set at initially. I would like to extend some credit to TheEliteDwarf (Divide and Conquer), some of whom's strat models for DaC were used as a base for the appearance of the generic Fereldan settlements.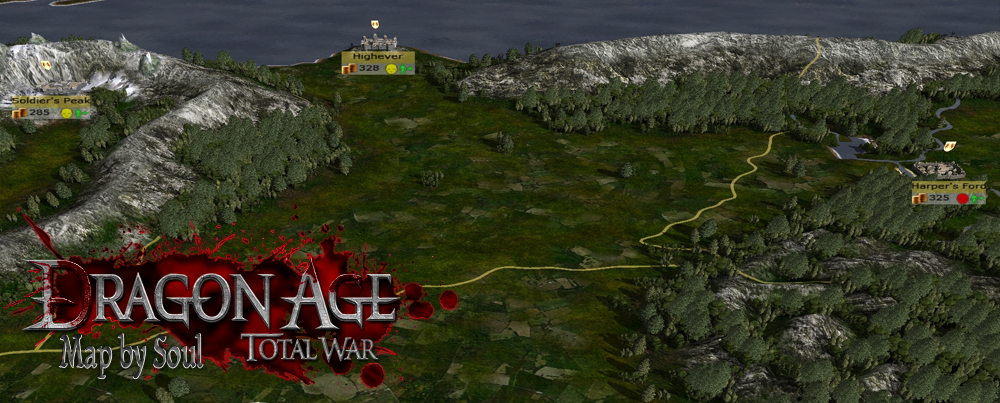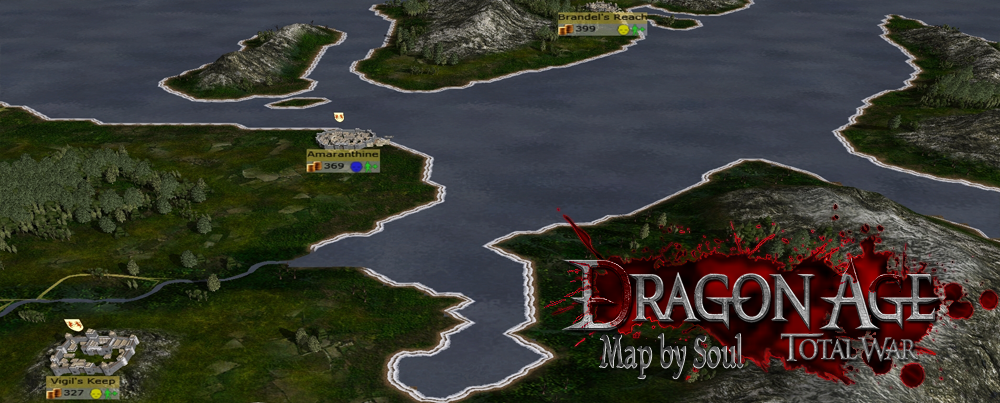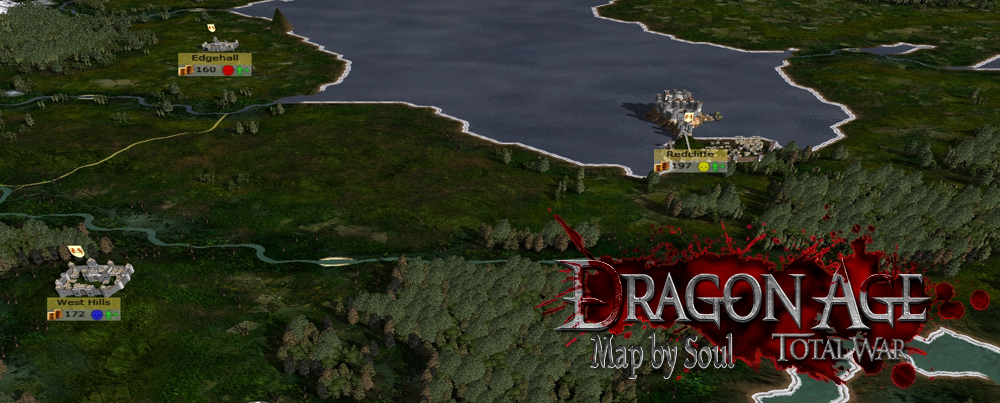 Furthermore, I happily present the strat models for Ostagar, Redcliffe, and Denerim, at Citadel and Huge City respectively.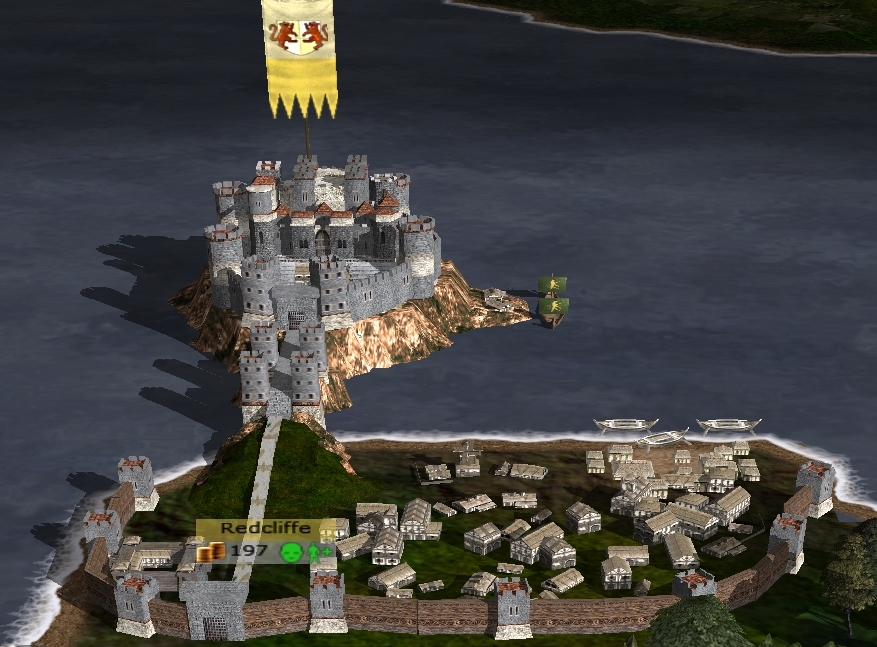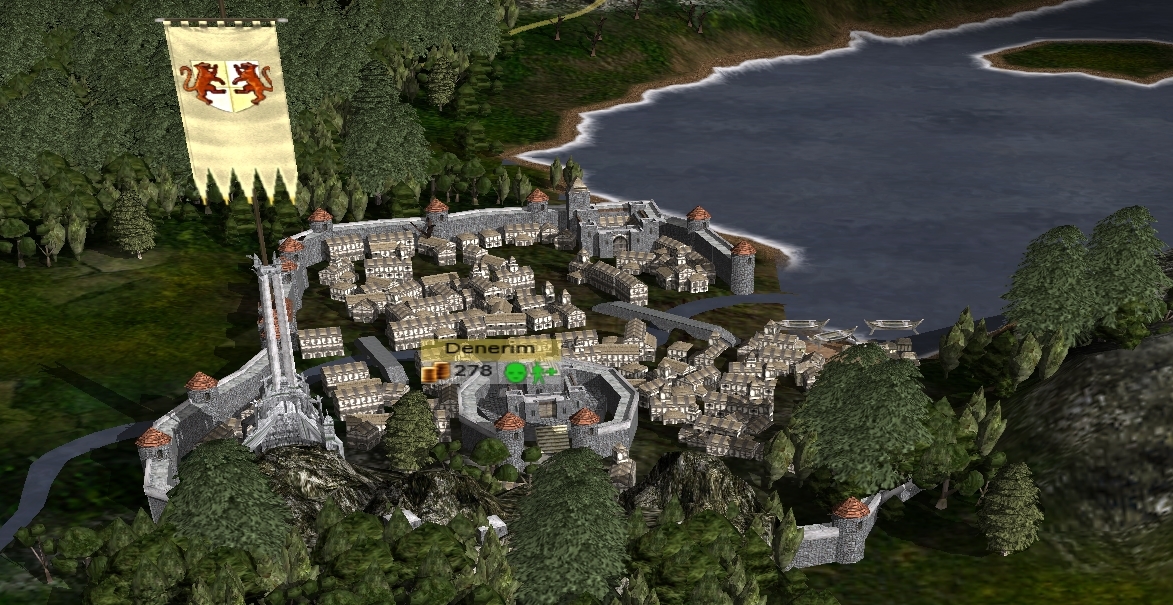 To top off the section of this article regarding the map, I would like to present my strat model for Skyhold, situated deep in the Frostback Mountains on the border of Ferelden and Orlais, and serving as the starting capital of the Inquisition during their campaign.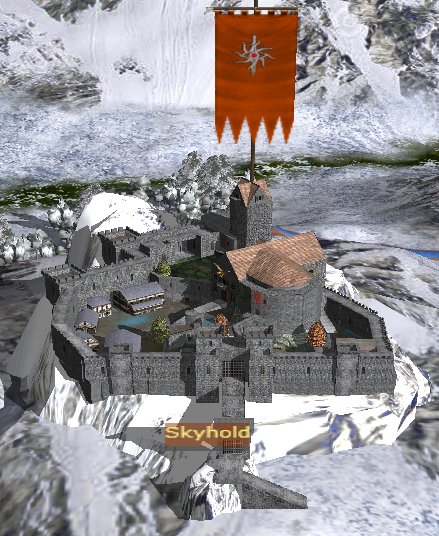 Transitioning to unit models and rosters, as some of you may have seen by the recent, and of course, ever-outdated "DATW Unit Roster" document linked in our mod's description, many rosters have or are very close to finishing up, with some already having undergone several revisions to the visual models and textures of the units within. Most recently, the Fereldan roster has been finished with several edits to the models created in previous years.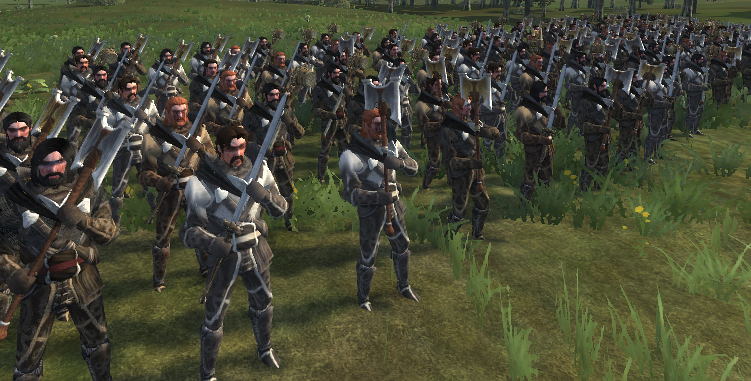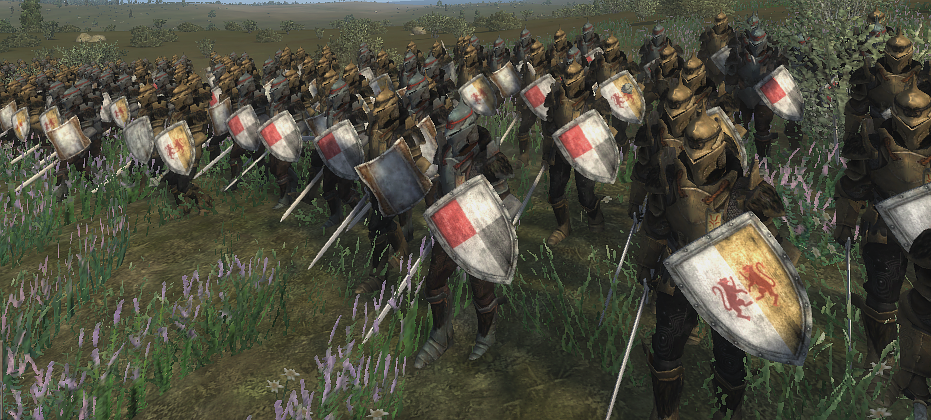 I should clarify once again that Ferelden's roster receives a change to it's visuals in the campaign after the Archdemon Urthemiel has been slain, simulating reforms made to the military by the ruling monarch of Ferelden after the Fifth Blight, and to keep up with DA:I and DA:2's newer Fereldan designs. Otherwise, all Fereldan units before then save for the Ash Warriors use styles from Origins.
Ferelden was not the only faction receive an overhaul to it's models in 2019. The Darkspawn, Tevinter, Venatori, Inquisition, and a few others have changed since the last time you saw them. Going into 2020, the Anderfels roster, which was the first to be worked on, will receive several changes to old models and new units.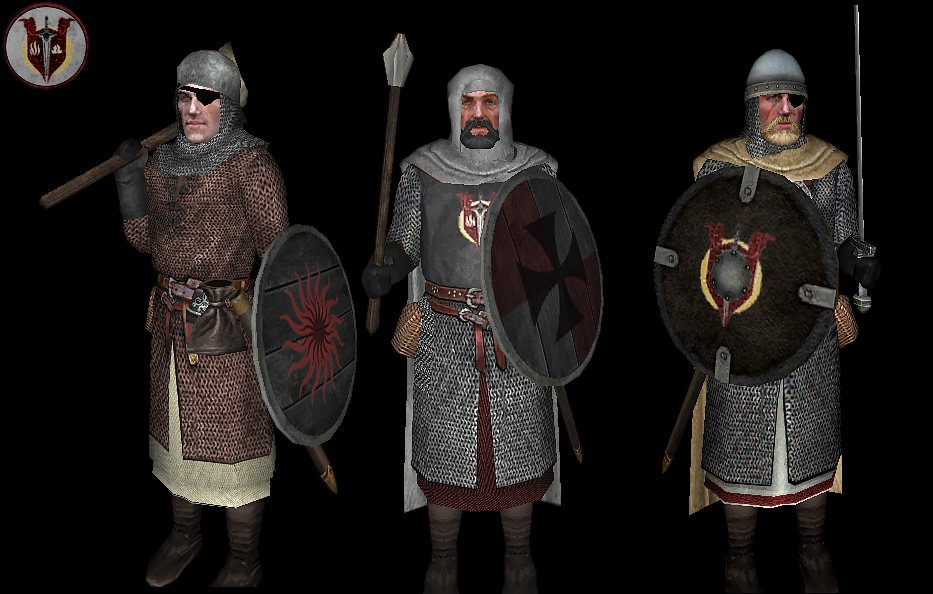 Additionally, as those who have viewed the roster document have likely seen, mercenary units are now being created, such as these fearsome Avvar Raiders hireable in Frostbacks regions by any faction save for the Dalish, Darkspawn, and Qunari.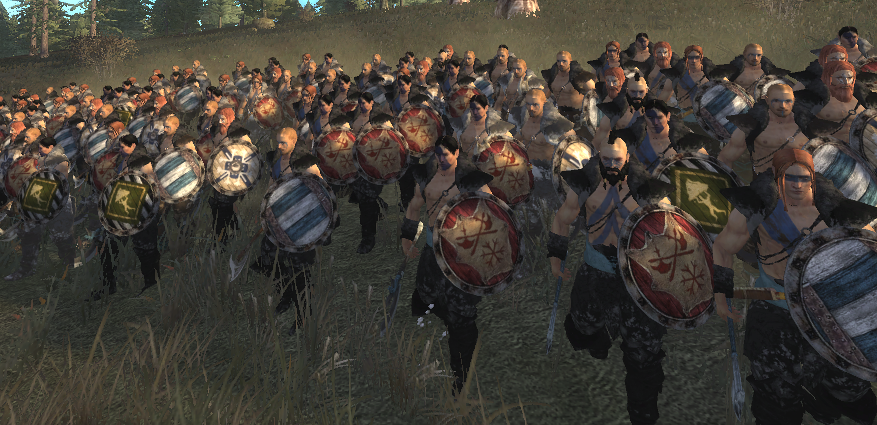 Last but not least, I present another recent design overhaul I am quite proud of, that being the Inquisition's Foot Soldiers: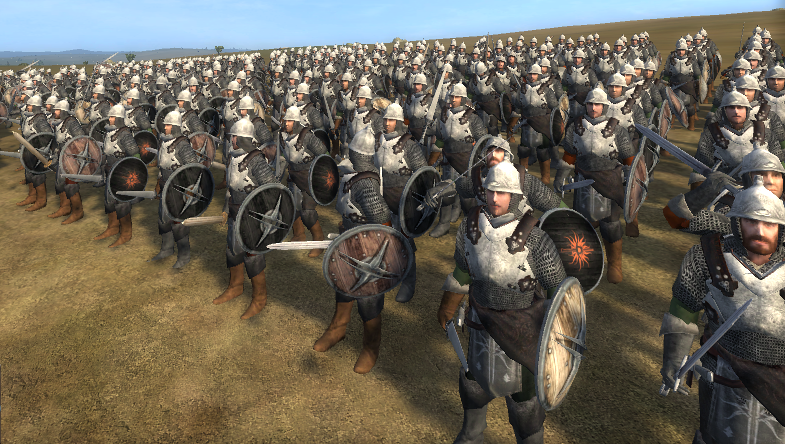 Currently, the esteemed Flipdark95 is also working on a new helmet for elite Qunari units, namely, the Ataashi Swords, along with a helmet for the Grey Warden Winged Lancers unit.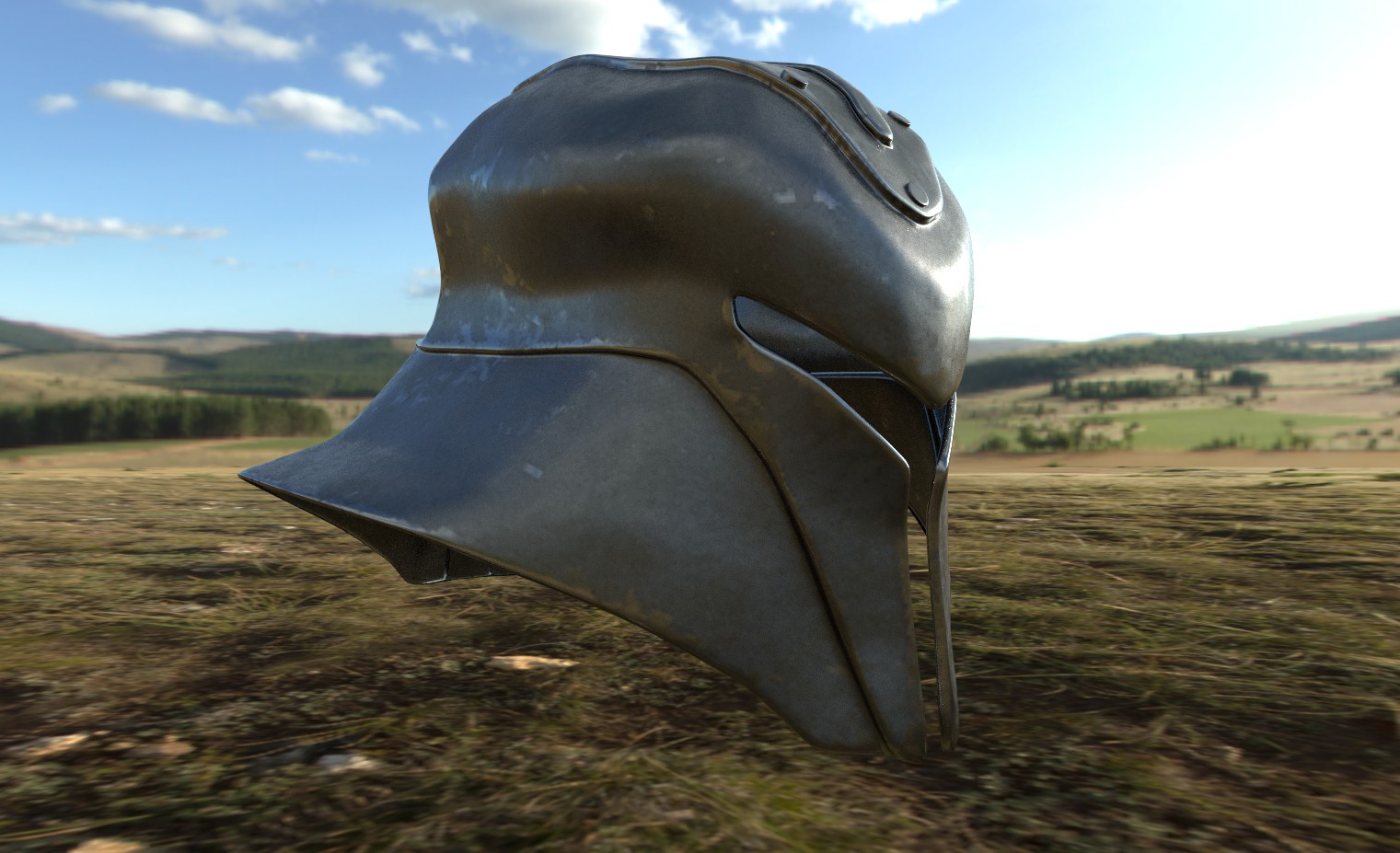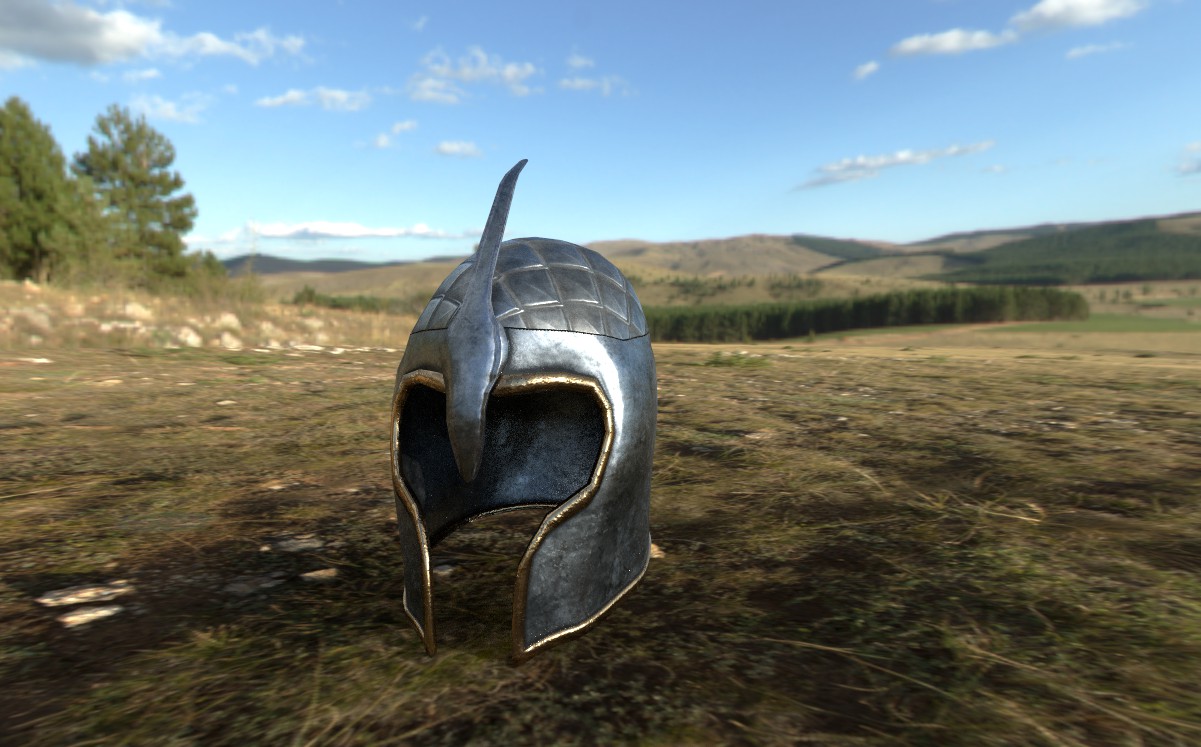 To top off our recent preview of models, I present the battle map model for Her Radiance Empress Celene Valmont I. While she can swing a sword if she must, she is no true warrior at heart, the fighting she leaves to her loyal Chevalier-champion when possible, yet the mere battlefield presence of the Empress clad in elegant silverite plate, replete with the colors of House Valmont will inspire the soldiers of Orlais to great feats in battle, and fill the enemies of the Empire with both dread and awe (Note, her strat map character model's attire will differ):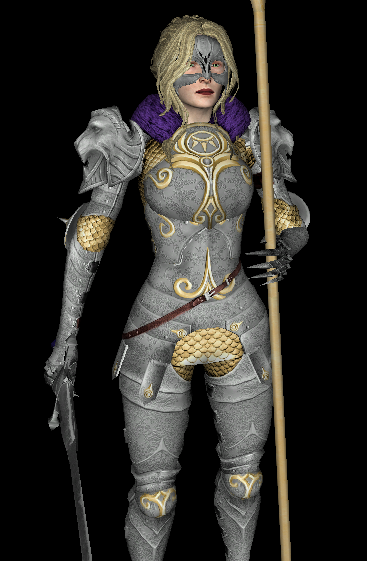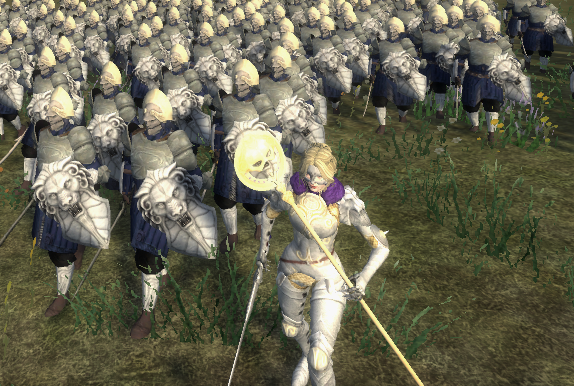 Finally, the Dragon Age: Total War Team has begun working on Battle Map settlements and environments alike, some of which can be viewed in recent previews both on the Discord and in our images gallery on Moddb. BNSMark, lead developer of the renown Bear Force II mod for Mount & Blade Warband, joined us early in 2019 and has recently been working on Dwarven and Qunari settlement structures, while Flipdark has been cranking out new arrow tower and gatehouse models for Fereldan settlements (These models are still very WIP, but already looking great):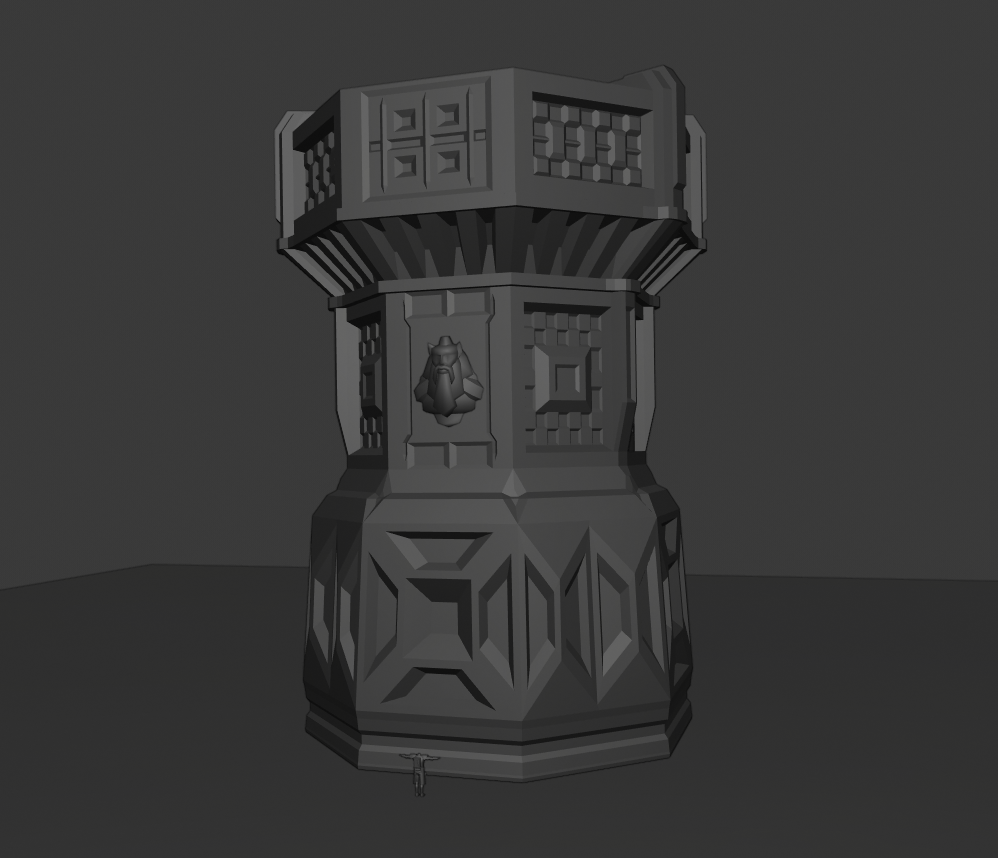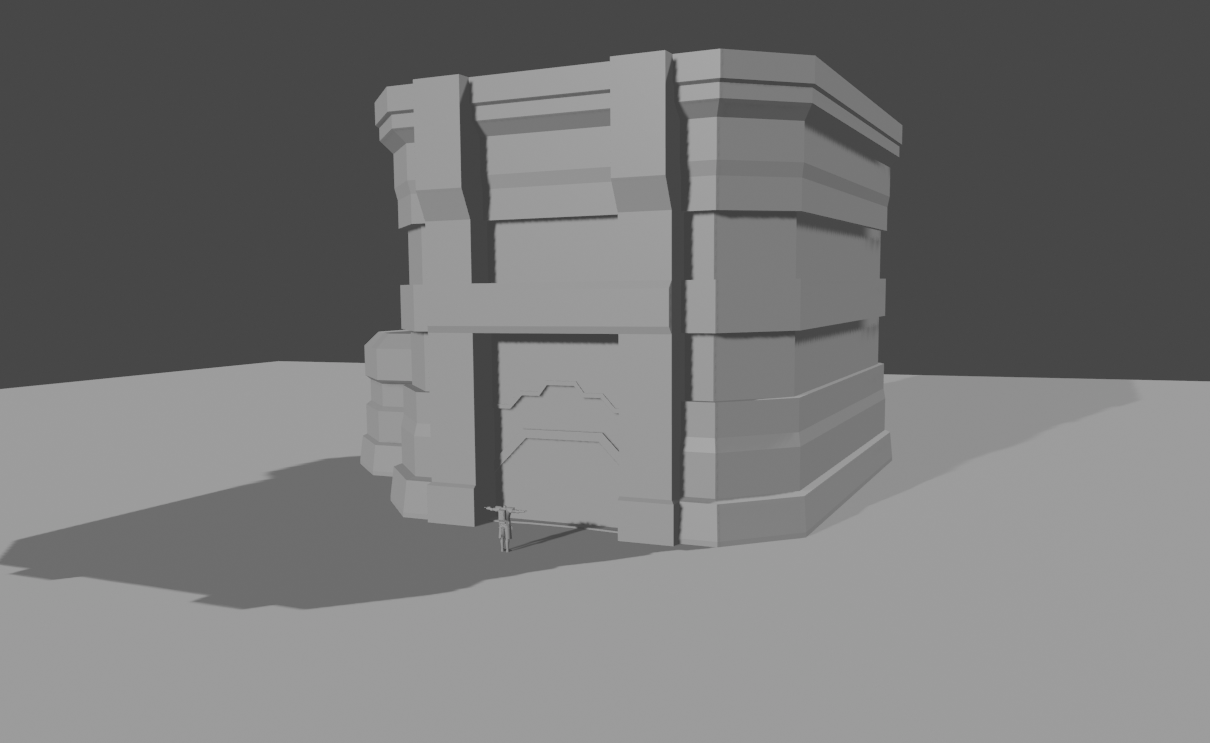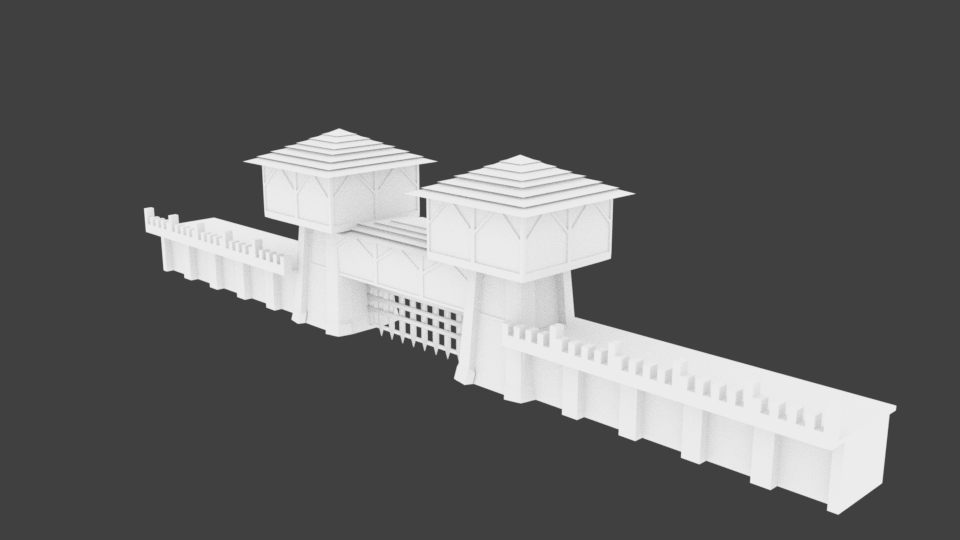 At this time we are eager to recruit new 3D modelers with a passion for modeling to our team to assist us in creating assets for battle map settlements. The task of creating so many unique models to at least cover all generic settlement maps is quite daunting, yet with the help of those skilled, almost anything is possible. No technical knowledge of IWTE or Medieval II itself is required. Additionally, we would be honored to receive the help of any and all experienced Battle Map Modders from the Medieval II TW modding community, by joining our team, you are not only working on a mod which has been extremely interesting to develop thus far, but you are expanding your horizons greatly by helping us flesh out and define a Dark Fantasy setting with truly staggering creative potential.
To conclude our little status update, we are currently looking at a release date within Q4 of 2020, provided development continues at the current pace throughout the year, and without setting deadlines for the team. With additional talented modders on board, and of course, continued enthusiasm and support from Moddb's wonderful community however, we can achieve our goals even quicker with ever improving quality. 2019 saw Dragon Age: Total War make almost unprecedented progress, and 2020 is thus far looking to be a great year as we eagerly look towards the future of Dragon Age itself.
That is all for today. Maker (or the Old Gods, or the Creators) watch over you. Our great thanks for reading! Make sure to stay tuned for future updates, and remember to join DATW's Discord server for exclusive previews and commentary:
The Magisterium (DATW Discord Server)
Regards,
-The Dragon Age: Total War Developer Team