Today(6/14/10), Microsoft introduced a slimmer version of its Xbox 360 console amid demonstrations of its controller-free gaming device Kinect.
The new Xbox 360 costs the same as its predecessor ($300) and will begin shipping to retailers today, according to Microsoft. New features include a 250-GB hard drive (up from 120 GB) and 802.11N Wi-Fi connectivity. Microsoft also claims the new Xbox runs quieter than previous versions.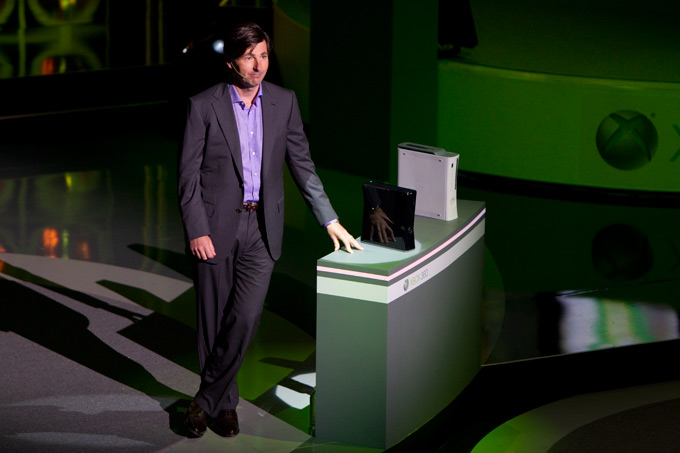 The announcement concluded Microsoft's press conference at the E3 gaming convention. Earlier in the conference, Microsoft showcased its upcoming Xbox 360 accessory Kinect, which uses multiple cameras to track a player's body movements and translate them into game controls. Several major gaming companies, including Konami and Activision, showed off new titles utilizing the device.
Due for release later this year, the Kinect device puts Microsoft's Xbox in closer competition with Nintendo's Wii, whose Wiimote features a combination of motion and optical sensors enabling players to manipulate objects on the screen with hand gestures.