Let's begin ....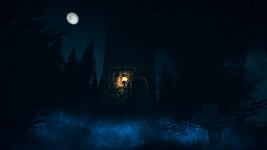 These images are a sample of the new map that is being prepared for release in late November. There will be a new version in a few days, I write about it below.
In this map there will be villages, peasants, some castle. Many hunting, fishing and cutting down trees in some areas. The idea is that you can have a house in a village and you can decorate it with what you find in the woods. This is not yet confirmed, stay tuned.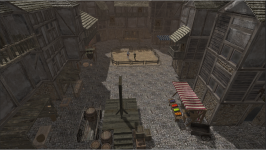 This scene is a part of the next version, it's a simple scene, a simple square of a city. We can appreciate two men fighting in the arena. We will try to breathe life into this scene.
Finally we want to announce the entry of a new member of the development team.
Mark07, as a graphic designer.
He has been working on developing the mod Crusaders - Way to Expiation.
Kind regards!
---