Avillum is back with a brand-new website and we couldn't be happier!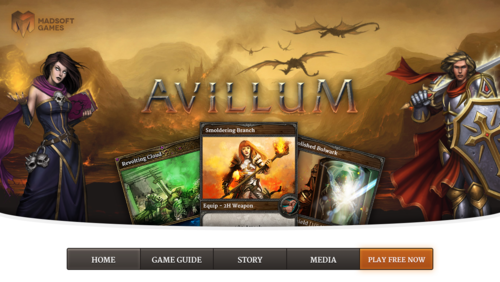 On the new website, you will be able to find a list of planned features for Avillum 2.0, the first chapter in the history of Avillum, and a media page chock full of concept art and wallpapers for you to enjoy.While we work on Avillum 2.0, we've made Avillum: Legacy Version available for you to enjoy. This classic version of the trading card game has all the same features as the original, but will not be receiving any updates from this point onward.

In order to play the Legacy Version of Avillum, you will need to have a Madjestic Network account. After creating/logging into your Madjestic Network account, you'll be able to link your Avillum account to your Madjestic Network account. If you don't have an Avillum account, don't worry! You can still play Avillum: Legacy Version. Just use your Madjestic Network account to log in and play.
Want a step-by-step guide for linking your accounts? Check our support page!
Remember: you are only allowed ONE Madjestic Network account!