We have had a handful of various weapon concepts since we started, but recently we have opened up a couple contests to the community to see what they want in the game. The results were steampunk-a-rific...
1st up is the winner of the 'Man Made Melee' Contest
The Knuckle Duster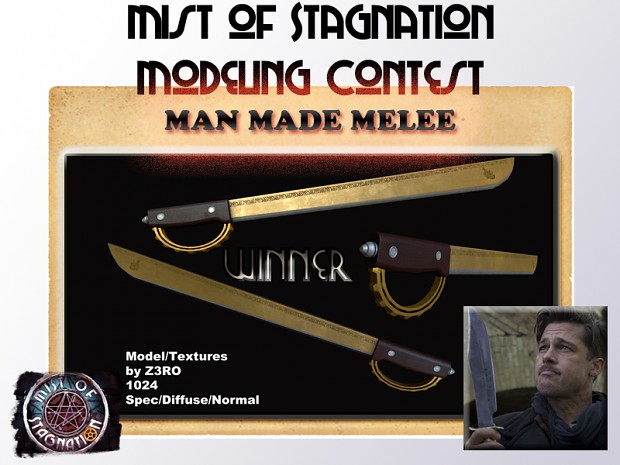 This weapon will have 2 attacks, a powerful slash, and a jab that will knock you back. Blood will fly with this monster.
Next up is actually a runner up in that contest, but we just couldn't pass it up...
Held in a stabbing position, this short blade will inject it's victim with poison with a steam piston. Sometimes you can live long enough to see your killers face after being hit with this.
Next up we have the winner of our 'Blown Away' Contest
The Heatwave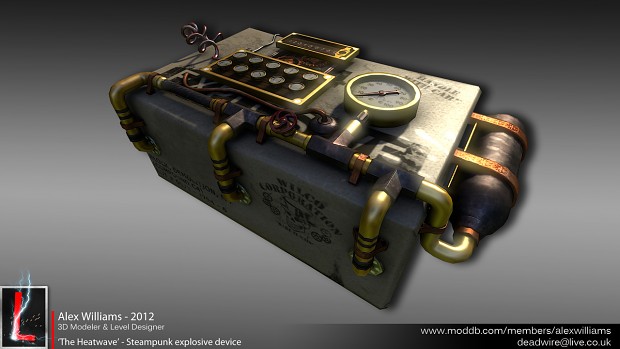 This unstable box can be devastating to an advancing force. Small and unnoticeable, the Heatwave can be armed and left to do it's dirty deeds while the person who armed it is a safe distance away. A dangerous mixture of petrol and dynamite will ruin anyone's day who is still around when this thing goes off.
Thanks for checking us out today, and be sure to check back over the next week to see all of our recent progress.
Day 1 - New Weapons
Day 2 - New Characters
Day 3 - Visual Effects
Day 4 - Level Design
Day 5 - Special Tutorial on UDK Foliage creation
Be sure to nominate us for IOTY if you like what you see!