After talking with the team and browsing the ModDB pages, I felt that we would be missing out a huge part of gaming culture if we didn't cover a certain section of FPS games.
Zombies.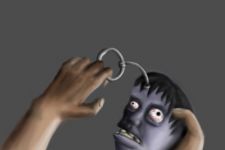 Adding this chapter brings the mod to a total of 3 whole game concepts being covered by the mod. While we won't cover every zombie game and mod, we'll find the most common traits of each and abuse it as much as we can, such as chainsaws. We also are going to have a new Debug weapon, called the Script Injector.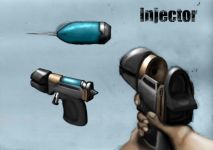 The Script Injector will take the target's base code and inverts it, making enemies be kind to you and friendlies out to get you. A mapper joined the team not long ago, and he's making great progress on the demo. He gave me this screenshot of the demo to share with you all.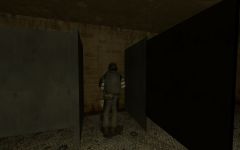 Should make for some interesting circumstances. Don't forget, we still need a skinner on the team! If you want to help, send an e-mail to idmodteam@gmail.com with some examples of your previous work.
-Bluefire