These last few weeks have been of extremely hard work in order to bring the game closer to completion.
On the eye-candy side, the most noticeable development have been bullet tracers for all of the AC-130's powerful weapons. Besides the fact that they actually DO look cool, we've found that they unexpectedly add a sense of scope and distance, making you actually feel what the aircraft's position is in the 3-dimensional world.
We have also been working on the script that defines the procedural terrain texturing (known as "splatmap") in order to have rocky cliffs, and a generally better looking coastline around the rivers.
The script that generates vegetation has also been expanded to have clustering; that is, have trees and plants favor being grouped in clusters, rather than being evenly distributed on sectors of the terrain. This makes for a feeling of denser foliage, without actually increasing the number of performance-consuming meshes.
With that out of the way, the major development for the latest weeks (and some to follow) have been vehicles. On a legendary feat (well, it did FEEL like it!), we managed to produce a huge number of models of trucks, light vehicles, tanks, APCs, artillery, anti-aircraft weapons, boats and civilian vehicles for both friendly and enemy forces in a short period of time.
They will play a major role in the game, transporting troops and supplies, as well as attacking foes and defending installations.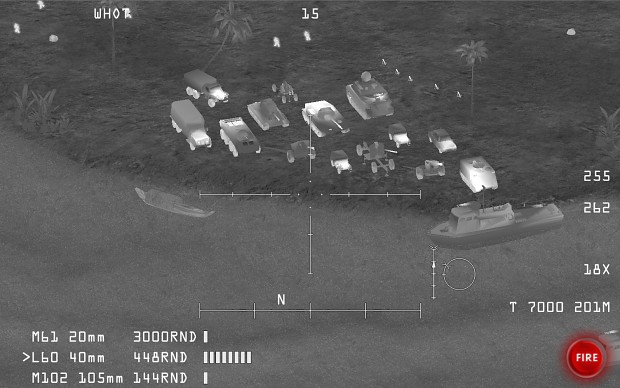 The A.I. that controls these vehicles is still a couple of weeks away from being finished, but you can already see them moving about.
All in all, the battlefield is starting to feel a lot more alive and complex. We have set to make a game that you can easily pick up and get sucked into, but still feeling elaborate and deep, and we expect these latest developments to contribute to that final gaming experience.