Hello again, today i released a new version of beta. I added many new things and fixed problems what previous version had. Hope you will like this version too, but now its without new levels like darkscape etc, I will add them back with new version, where will be my own map-pack with all edited and added levels like limansk railstation, deadmil, rostok factory etc, these + vanilla will be reedited.

There are 2 ways how to install mod:
1. for owners old version: Just delete/rename gamedata and put new one from downloaded archive, x64 is same so you dont need to download it

2. for owners russian/non-russian version:
a) download all 3 parts + bin_x64
b) extract gamedata + bin_x64 to you stalker folder
c) make a shortcut at your desktop from file xrEngine, whats located in x64 folder and make parameter
-steam, without it game cannot work ( for non-russian) like as you can see at the photo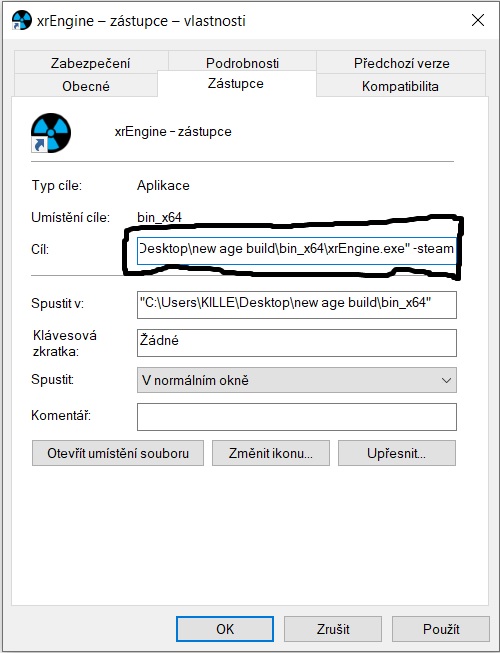 or you can download/use RUS version, in that cause just put x64 folder and gamedata to game folder and run game via xrEngine
For both: after you install mod, choose what weather mod you want, there are 2: my mix and SWTC silver
You can choose particles too, these are for test and you can choose for ParticleParadise full or for campfire from PP only . If you choose one of them, put that file into gamedata and old one ( its from 4.9) rename and that new one rename to particles.xr
If you find any problems etc, please inform me about it and i can fix it
Big thanks for all people, who gave me feedback.