Server updated!
Hey there! I've updated the official server and the clients here on indieDB.
There are Mac, Win and Linux versions available - Downloads below!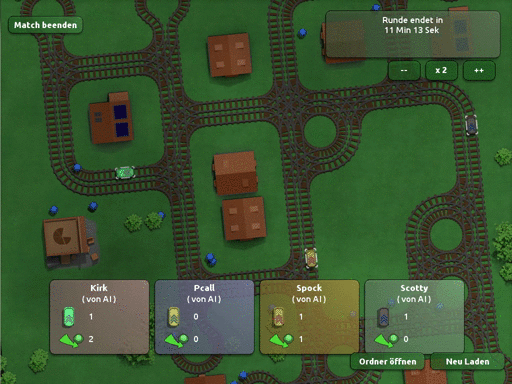 ---
So, here's your TO-DO list:
Download game below.
Run the tutorials to learn the game.
Write that super awesome world-domination artificial intelligence that runs your company's trains and is smart enough to beat the current highscore leader.
Rejoice as you watch your AI drive others to the ground in live, online matches
---
Downloads:
Simple enough, right? Then get started here:
Win:

Mac:

Linux/Mac/Win
(Install the
awesome Löve Engine
to play the source file):

---
This video...
...might also help you on your path to domination: