Outgame interface :
The outgame interface has improved thus offering a more dynamic and user-friendly interface.
New options have been added to provide more rich diversification to the game.
The First options for random map generation were put in place, and such mechanism of random generation should will came soon as feature on following versions of the game.This random mechanism generator will offer an unlimited number of maps taking into account several criteria such as size, complexity, number of tracks all based on the player's choices.
In addition, a mechanism for saving / loading configurations was created in order to be able to keep these parameters aside ready for reuse any time in future. See modifications to find the game tunning of your dreams.
Load and Save settings :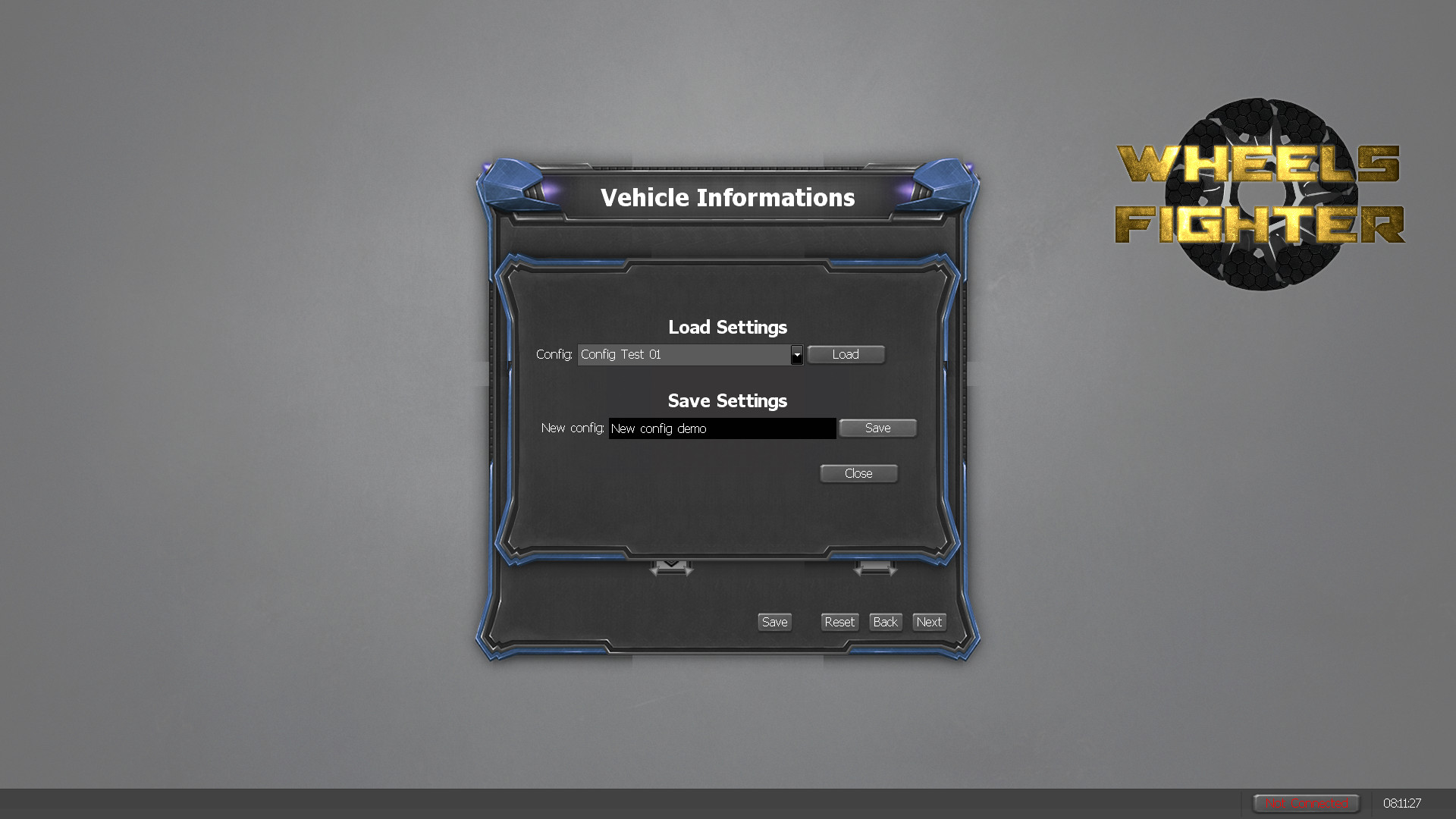 Bug fixes:
A number of bugs has been fixed not only in present version 0.1.6.1 mainly in the GUI but also in the game race part of it.
Item inventory with limit :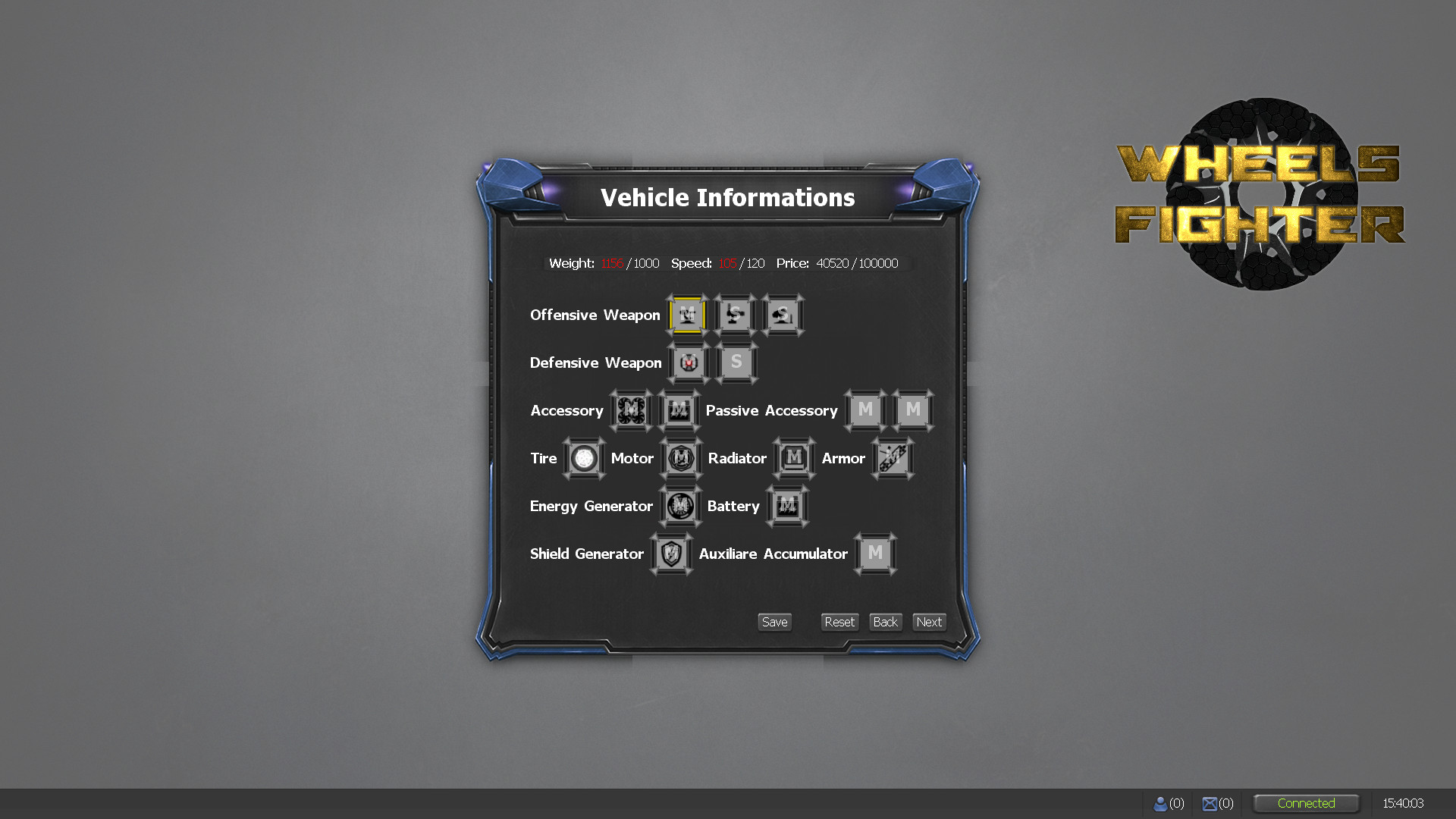 Item Selection (new version) :