Hi again everyone! Two weeks passed since the release of first public alpha version of Blasted Road Terror and even the release was very limited i managed to gather some initial feedback much needed for future development of the game and i would like to say "thank you" to everyone who downloaded the game and was kind enought to let me know his opinion.
Preparing 0.21 release
I took few days off to take much needed break and used it to think about the game and direction its heading. Next release will focus on polishing the game, improving and expanding ingame tutorial and adding pieces of new content in form of new vehicles, weather system, new items and adding event or two for Patrol mission mode.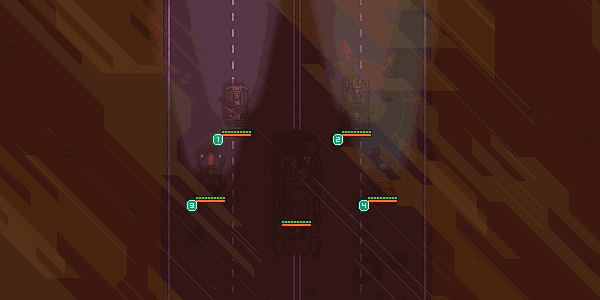 Improving Patrol missions
Added screw convoys to second fuel convoys so you can focus on gathering game primary currency if you desire to do so and to give you more choices when considering turn on next crossroad. Screw convoys works the same way like fuel carrying ones. The only difference is that they are not guarded that well to reflect the fact that they ll be your secondary objective most of the time.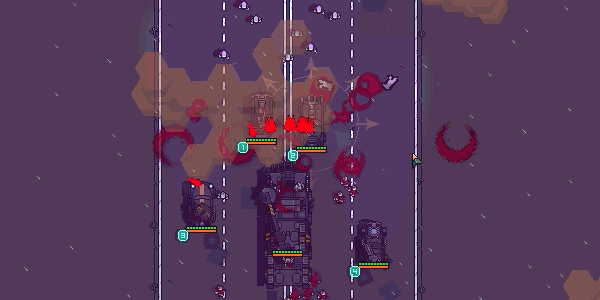 Another event you will be able to encounter in next release is Ghoul Swarm. Ghoul swarms spawns randomly most of the time and bigger chance to encounter one will be during night time. Oportunity to run over bunch of ghouls will rarely open in mission selector as well, but the profit from running these is minimal and only real benefit will be "Ghoul Hunters" reputation gain once factions and reputation system will be implemented along with faction unique items.
New vehicles
Added second marauder, the Sabre. Sabre is lighter and bit more agile than Devastator and comes with "minelayer" ability. Sure there is drawback in having less armor and hit points than its tougher brother.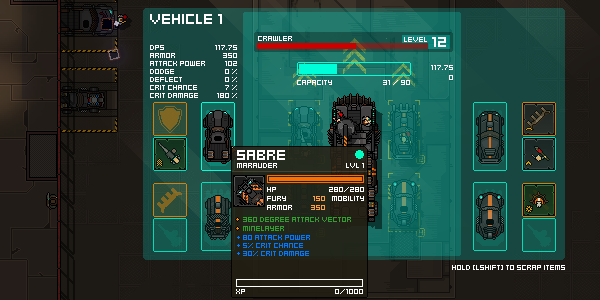 Another addition to your vehicle park is Scorpion. Scorpion is again, lighter than its older sister Flea and have heavy kinetic weapons specialization(+20% dmg output with coresponding weapon type) which makes it ideal platofrm for carrying minigun for example. Basicaly, Scorpion was given Fleas original stats and Flea was reworked to be bit slower, durable and was given explosive weapon specialization, turning it in to long range fury shield anihilator.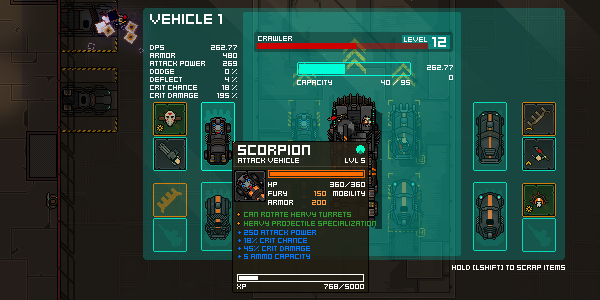 Next update will be aviable in week or two and i belive the project is walking in right direction even it ll take few more months till my vision will start taking shape and will hopefuly starts beign enojyable experience. Hope you will remain interested and help me with your feedback to make the game better.
Thanks for reading and with regards!
Tryzna