Hey I added new textures for the trees. And I finally have grass rendering.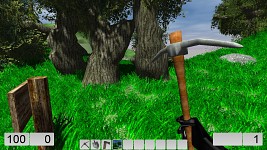 I took photos of trees in my hometown and then I created new leaf textures from them. I replaced all old leaf textures and every tree type has now it's own texture. This gives a more realistic look: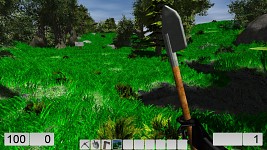 The grass rendering system uses at the moment a hand painted texture. I also scanned some grass but I wasn't satisfied with the result.
And perhaps you can see that I am working on a sign. It will support basic HTML. So you will be abled to change the font size, font color, ...