This update is focused on regional changes and minor fixes.
The Mongols no longer have the unification script - the "Nomadic Town" settlements were removed. Yet, the plunder scripts are working; moreover, one new plunder script was added.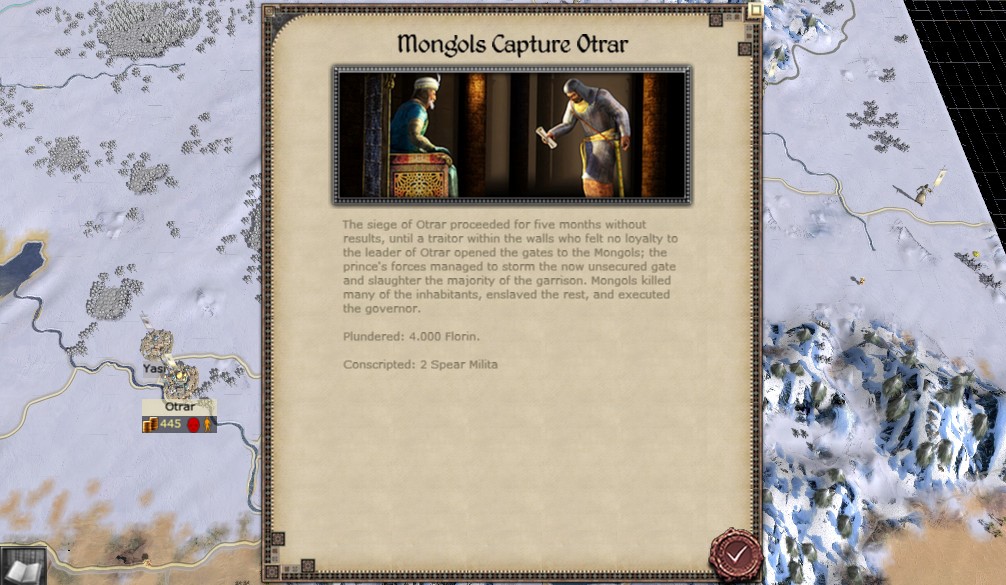 As you might have already guessed, the removal of old settlements means that new were added. This update features small rework of the territory of modern southern Kazakhstan. Life there was always at full swing, so I've decided to add Talgar, Taraz and, most importantly, the mighty Otrar.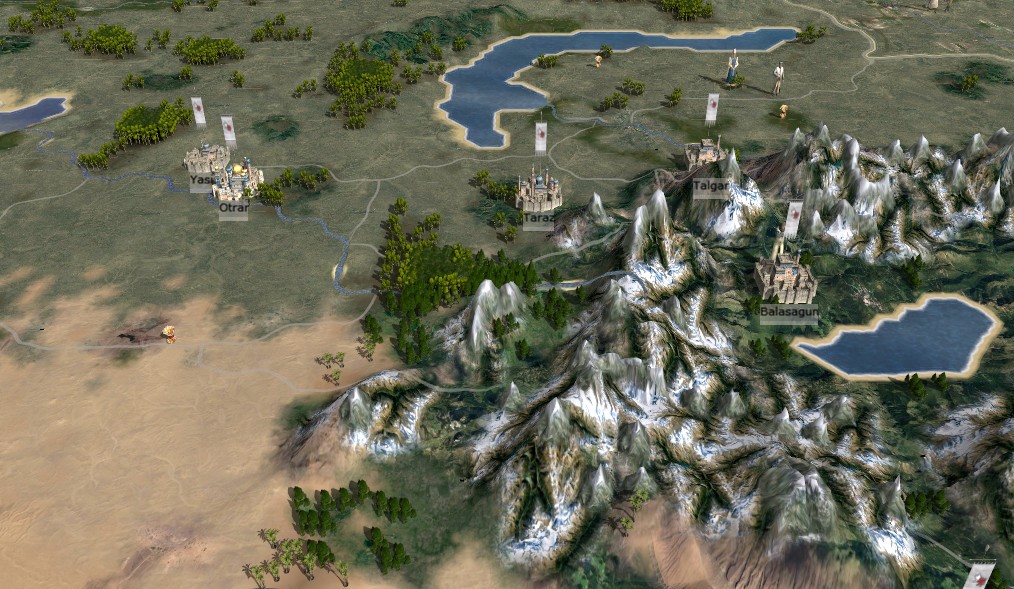 Apart from that, changes to some region borders and names were made. Balasaghun and Khiva were relocated a bit.
Is all for now. As usual, feel free to comment, and have fun!