As promised Glyphs now has tool tips for all the buttons in the game area and all the tools as well. Also when you are testing your solution click on any tool and it will tell you what that tool is doing.

The following are some screen shots of the changes made in this update.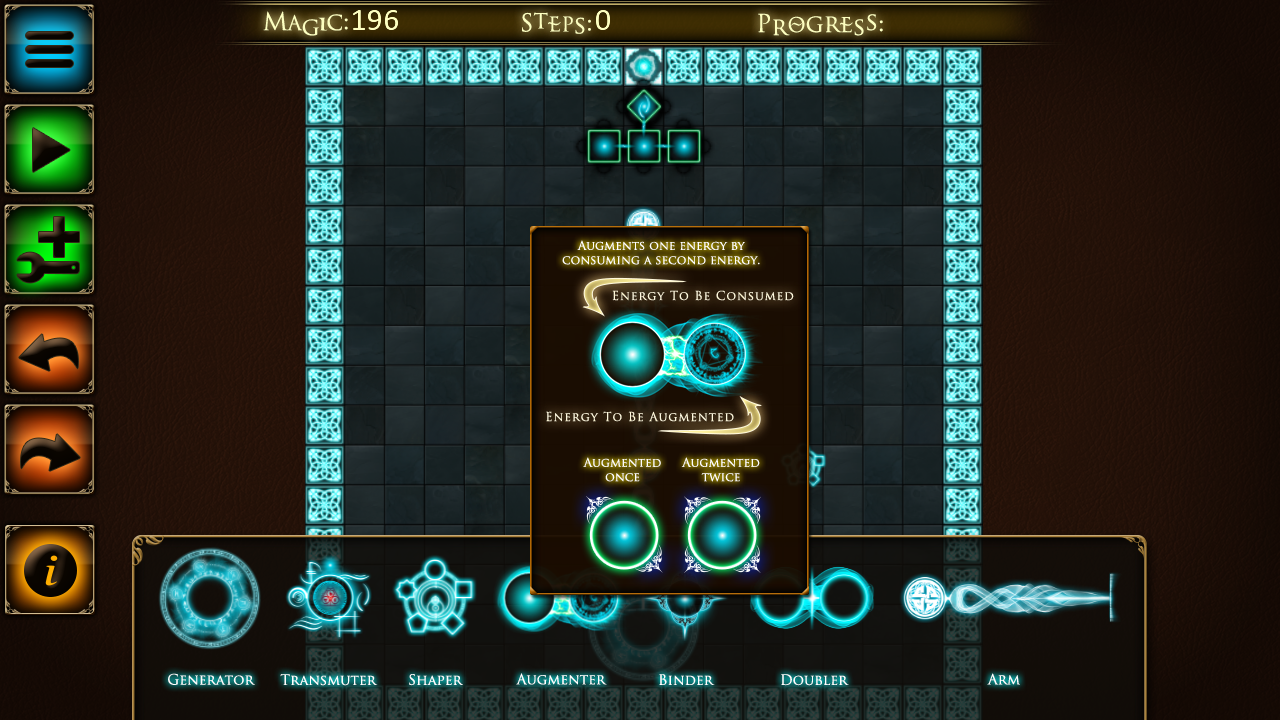 Here is an example of a Tool tip for the Augmenter tool.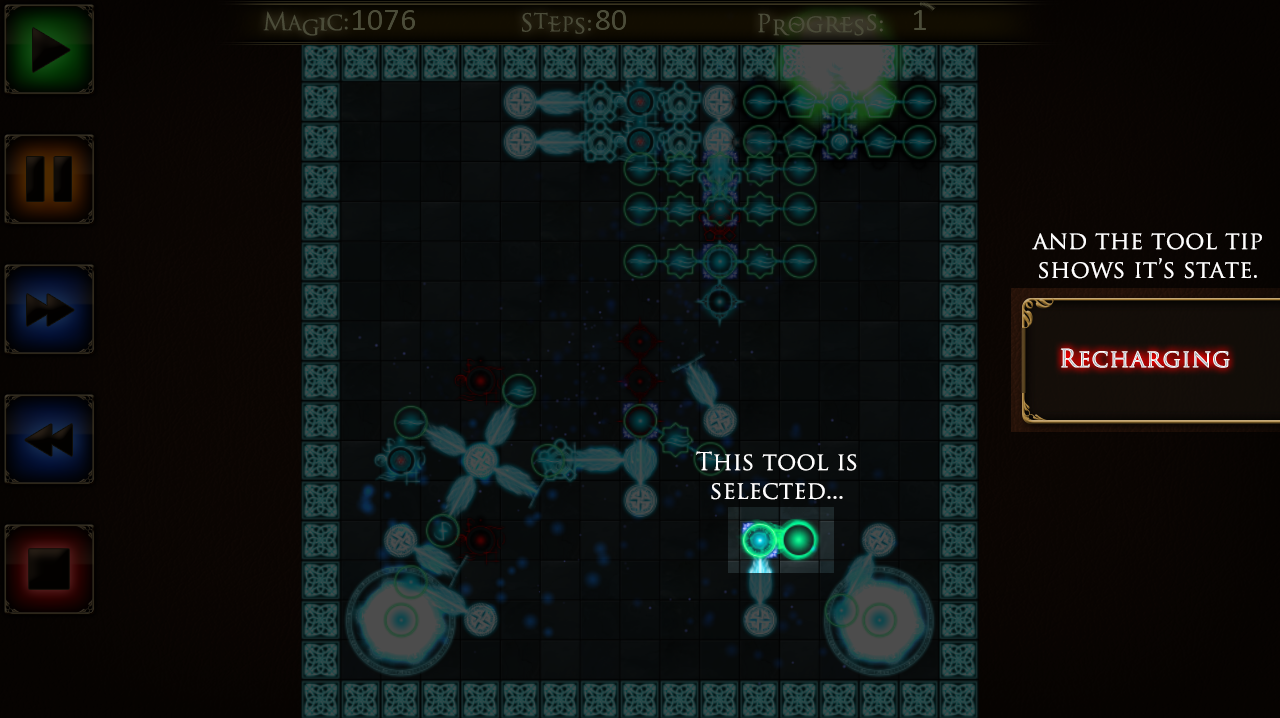 When testing your solution select a tool and see it's state on the right side of the screen.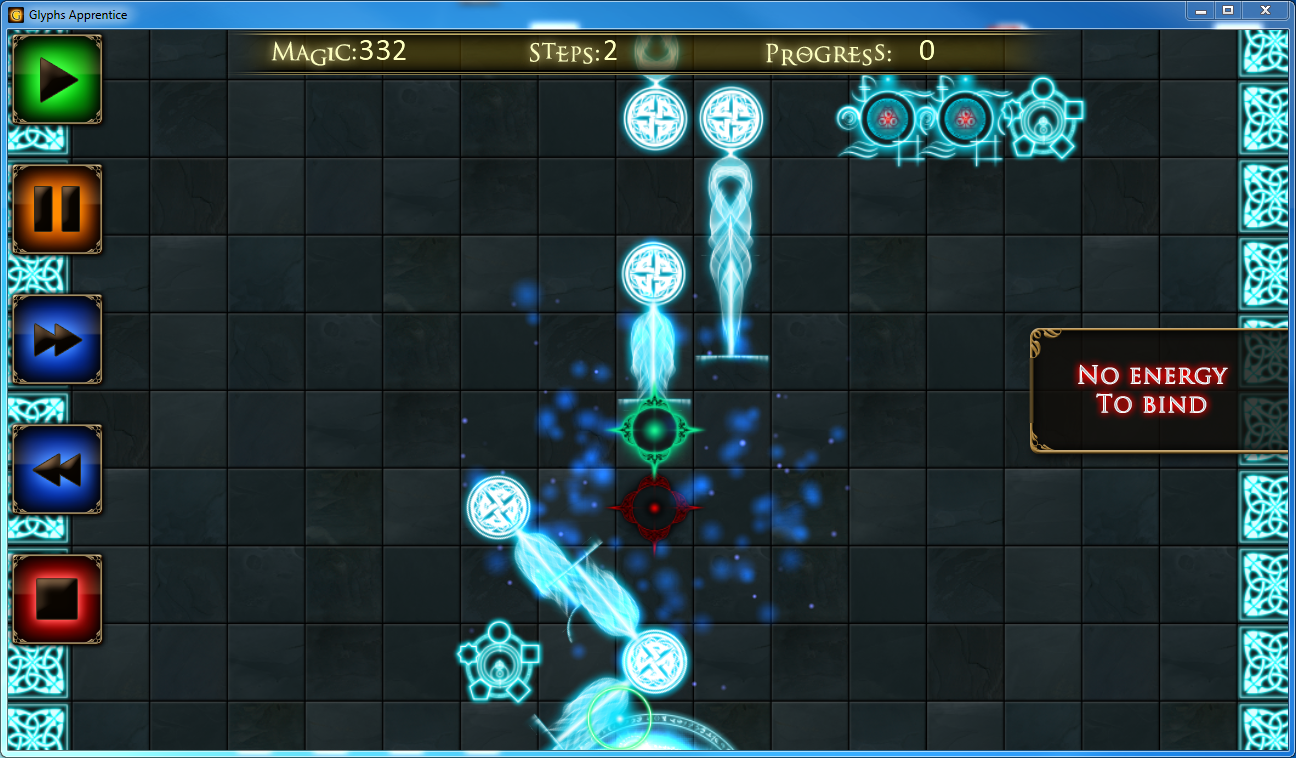 The selected Binder in the middle (tinted green) can not bind energy together as there is no energy on the Binder to work with. The Debugging Panel on the right shows you what the problem is in your design.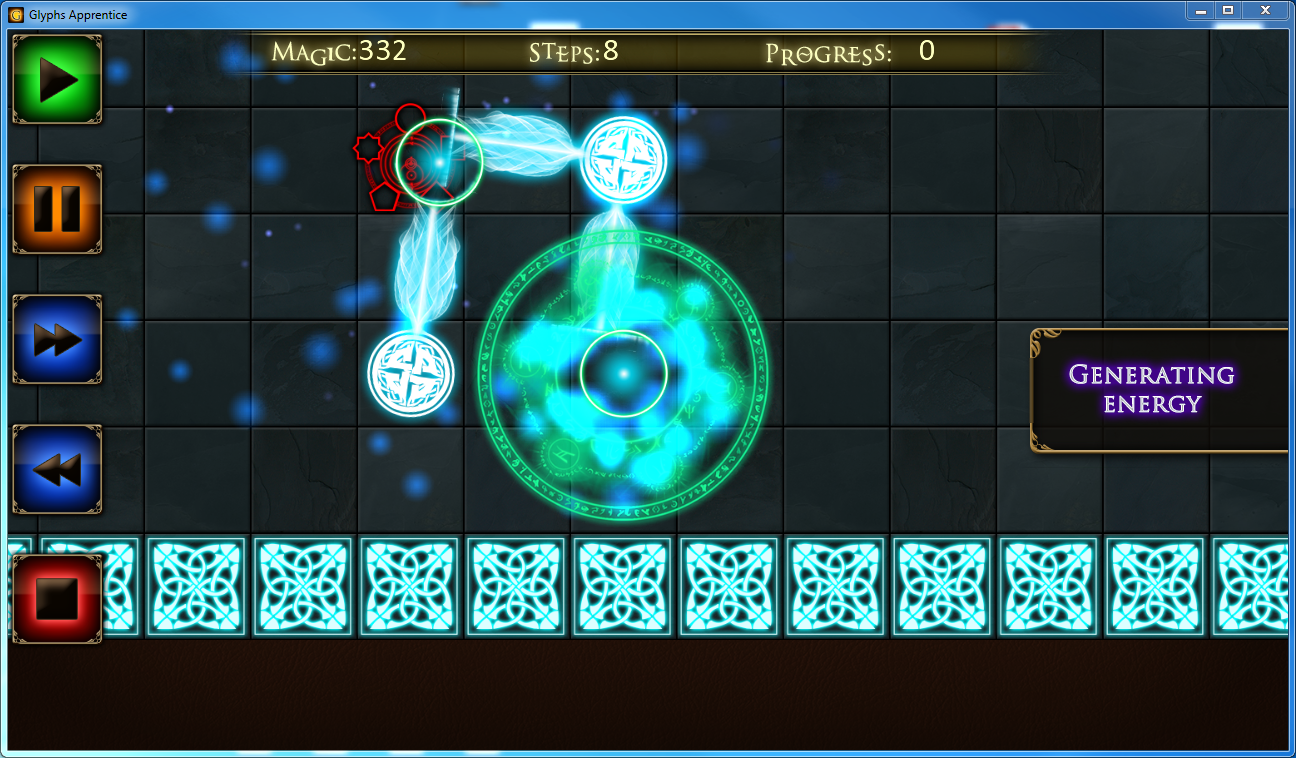 Here we see the Debugging Panel showing the state of the Generator tool.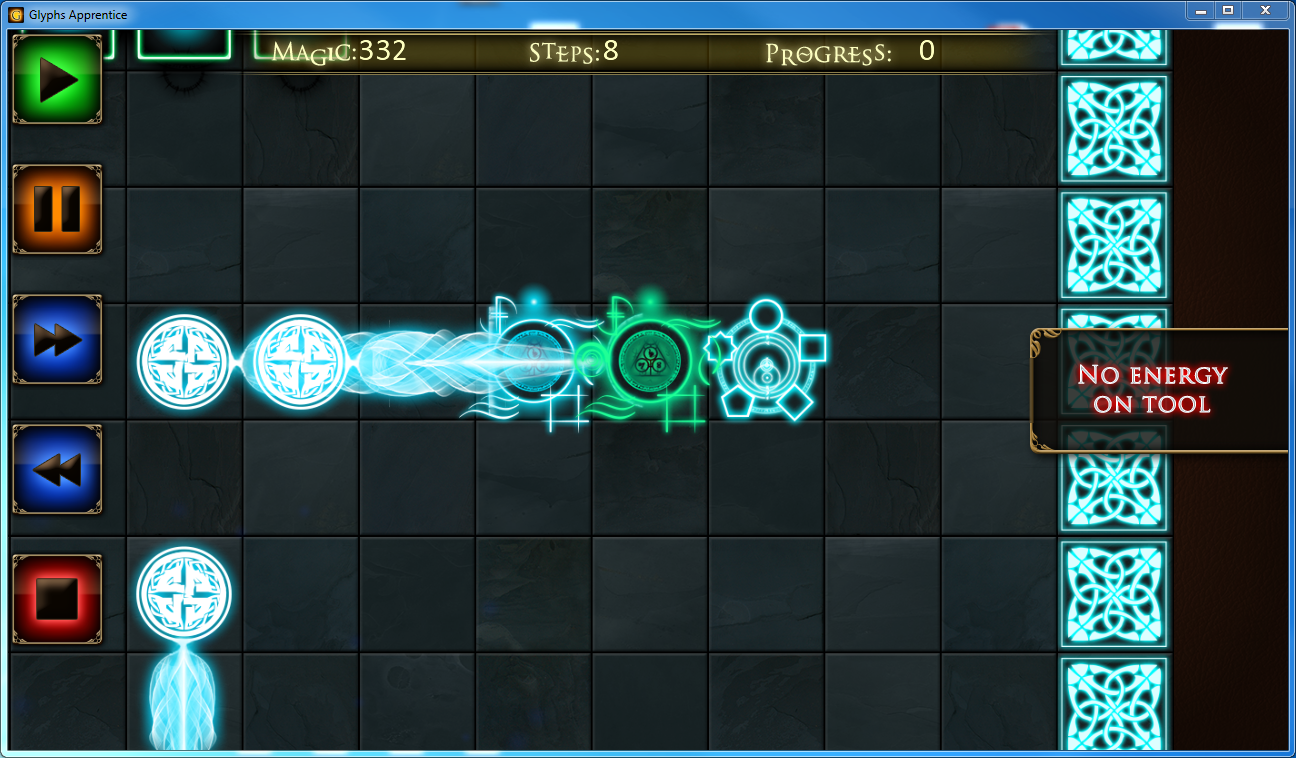 The Debugging Panel is saying the selected Transmuter tool (tinted green) has no energy to bind.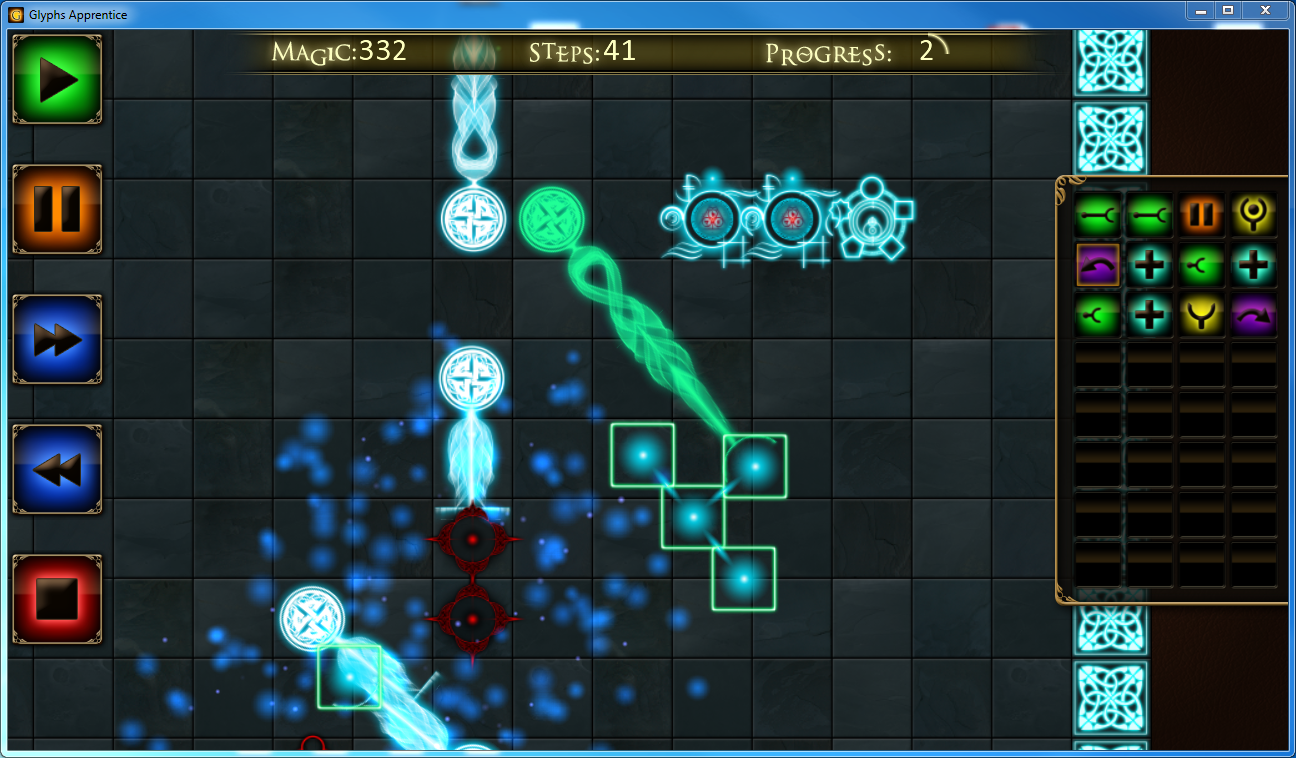 This is showing the Debugging Panel displaying what instruction the Arm is working on at the moment.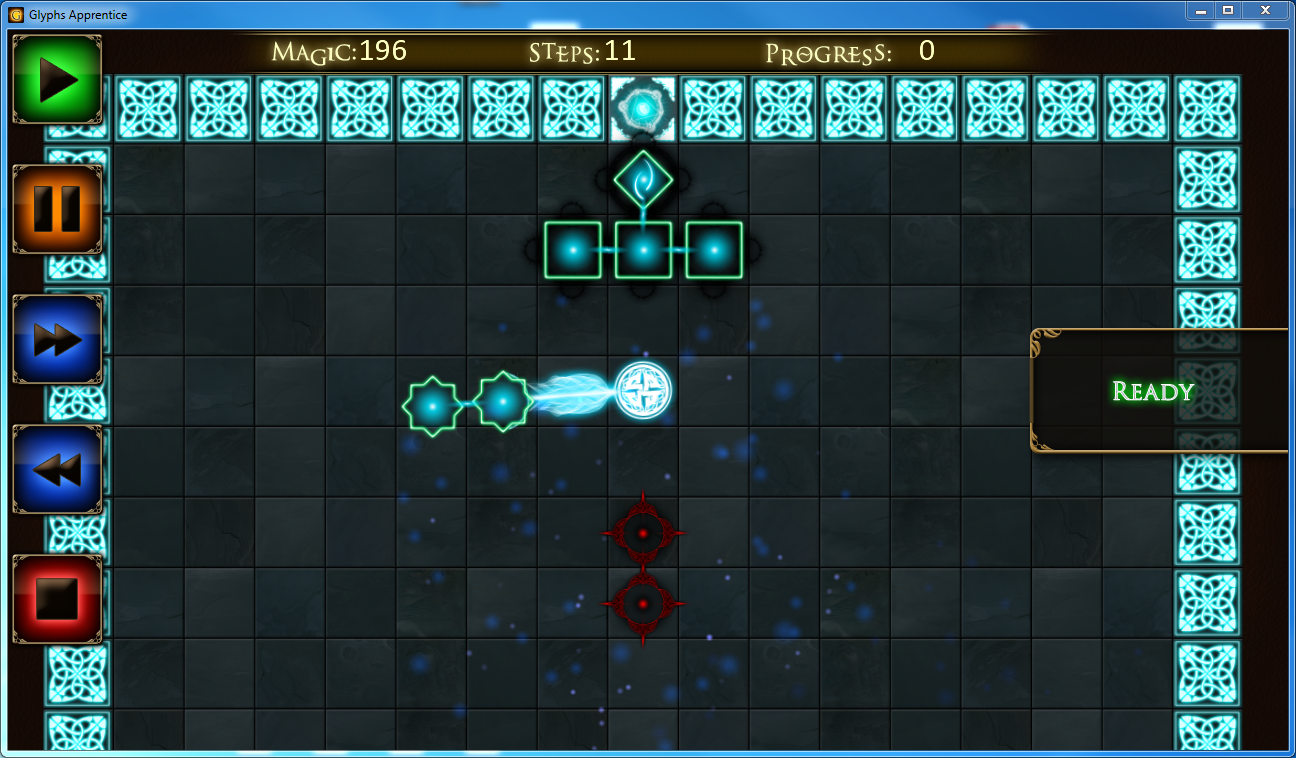 In this image you see the Debugging Panel saying the Accumulator tool at the top is ready. You can also see the Arm tool in the middle is moving an energy pattern into position. While in the next image...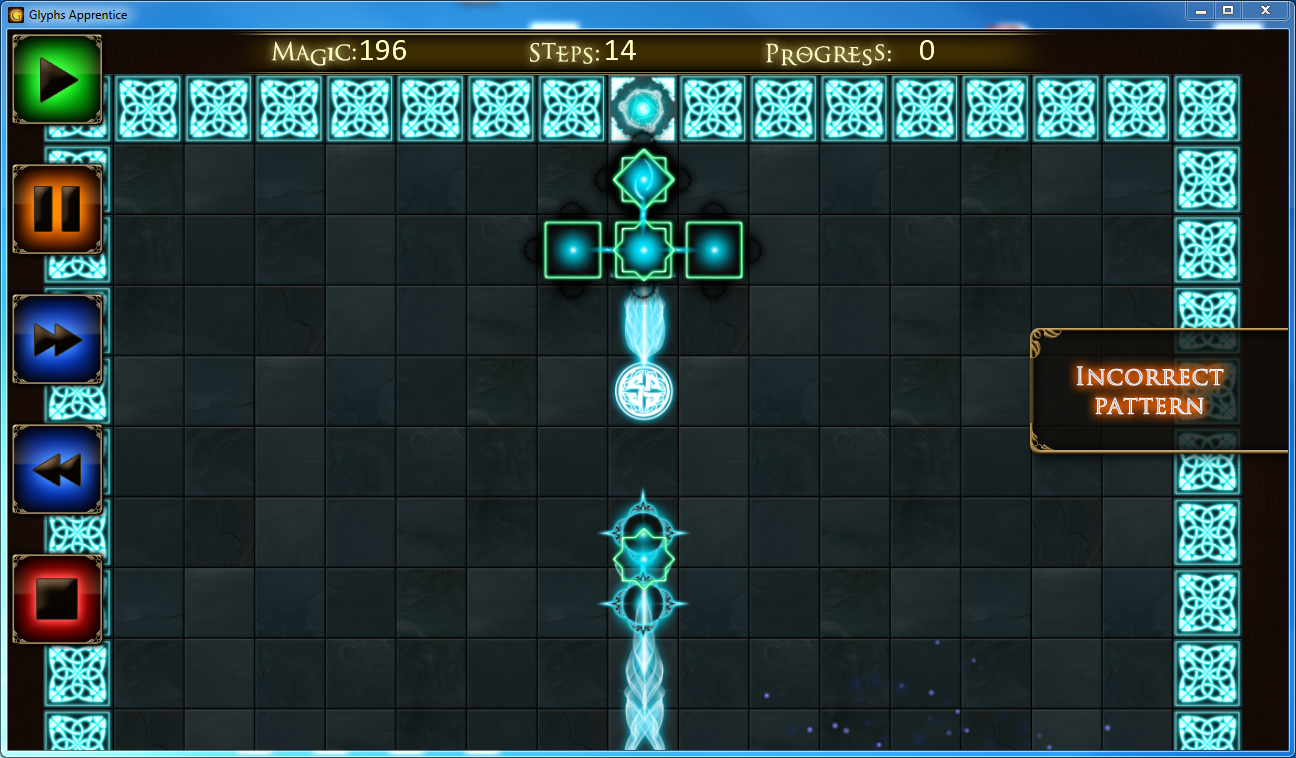 you can see that the Arm tool has now moved the energy pattern over the Accumulator. However the Accumulator is saying it has checked the pattern placed on it and has detected it is the wrong pattern.
I hope you are enjoying the game and if you have any questions or comments please feel free to ask them and I will get to them as soon as I can. Hope to hear from you soon.