Greetings troopers!
Despite the dwindling amount of news updates as of late, we are still very much alive, and working hard towards completing The Battle of Hoth and all our other maps currently in production. Unfortunately, in our quest to produce new content for the mod we put aside the task of maintaining the content already available to the public. So to address some of the bugs and problems that have cropped up over time, we're now releasing a small update, hopefully giving you a more enjoyable experience playing the mod. If you're interested, you can find the full change log HERE. Credits go out to the BlackIntel community for providing a few of the fixes.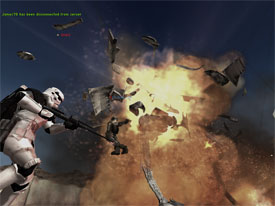 As always the First Strike launcher will automatically download and install the update, so all you need to do is open it up. Some of you might have noticed that the launcher has received a pair of updates in recent weeks. The first one fixed an unfortunate bug where after using the launcher, one would be unable to play vanilla 2142. This issue should now be resolved, and we're sorry for any inconvenience it may have caused. The other update, released just yesterday, allows users to manually select their Battlefield 2142 folder, should the launcher not find it. If you're having any trouble updating, installing, or using the launcher, you can try downloading the latest version in a zip file HERE. Simply unzip the archive wherever you like.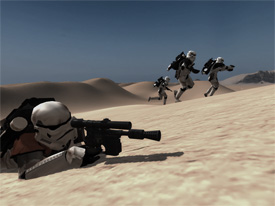 Hopefully from now on we can provide at least semi-regular game updates while also working towards our next big release. You might also want to stay tuned for more regular news updates, detailing our development progress and providing information on upcoming game events.