COLLECTIBLES ARE NOW AVAILABLE, PLUS NEW OTHER NEW FEATURES
We have updated Zombie Desperation with hidden pickups, there are now hidden "flash drives" in every map. Shoot a certain area for the pickups to pop in. They will unlock files with data from the now deceased people of the game world, read them altogether to flesh out the story of the game, similar to the leftover notes in survival games.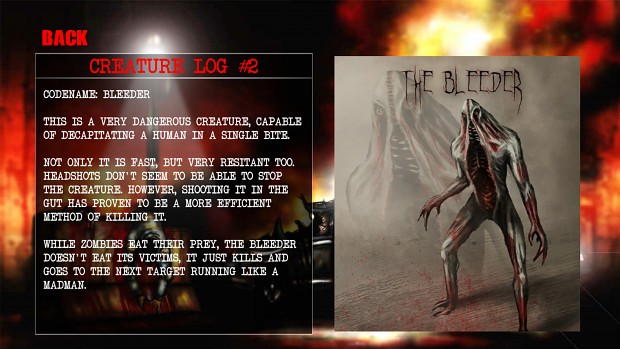 THE UPDATE ALSO BRINGS YOU A COUPLE MORE THINGS
New Achievements. Two new achievements have been added. Unlock them by collecting the flash drives.
Archives Menu. Read the info contained in the flash drives.
Currently there are only 8 files, but there will be more in the future.
PlayerStats. Players will now be able to check out detailed data about their performance, such as kills with every weapon. Useful to keep track of the achievement counters and to see other interesting stuff. An image of the PlayerStats being displayed at the main manu can be seen below.
Thats all for this update. We hope you keep enjoying our games and as always, thank you for your support!