DUSK - the upcoming tower defense game is now available for download!
Hey, farmer! Your farm is attacked by some strange creatures. No matter who they are, where they're from and why they attack you... main thing your farm survives! Build up your defense and grow plants to earn money for your military needs. Each night you research a new technology to gear up against the strange attackers but they do too!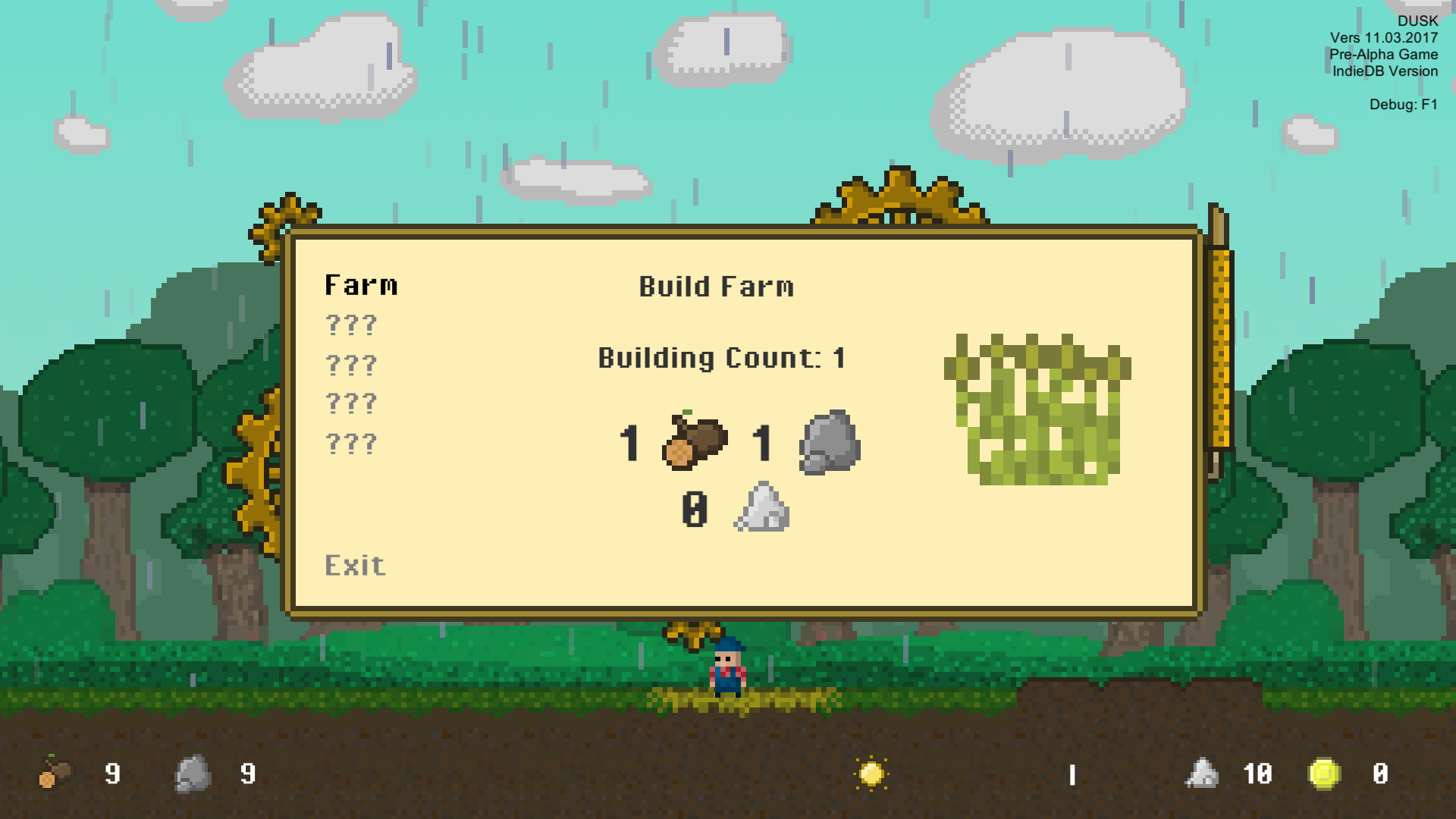 But why should I waste your time by talking about DUSK when you can try DUSK yourself? Now you can download the special IndieDB version for free right here!
Do you like the first steps of DUSK you saw? We are happy for every supporter of our game. But how can you support us? Either by donating to our Indiegogo campaign under Indiegogo.com . Alternatively share DUSK with friends, family, coworkers, your pets, on social media, etc. Publicity helps!
Thank you so far. We are happy to look into a bright future of dusk and we are excited how this project will develop.