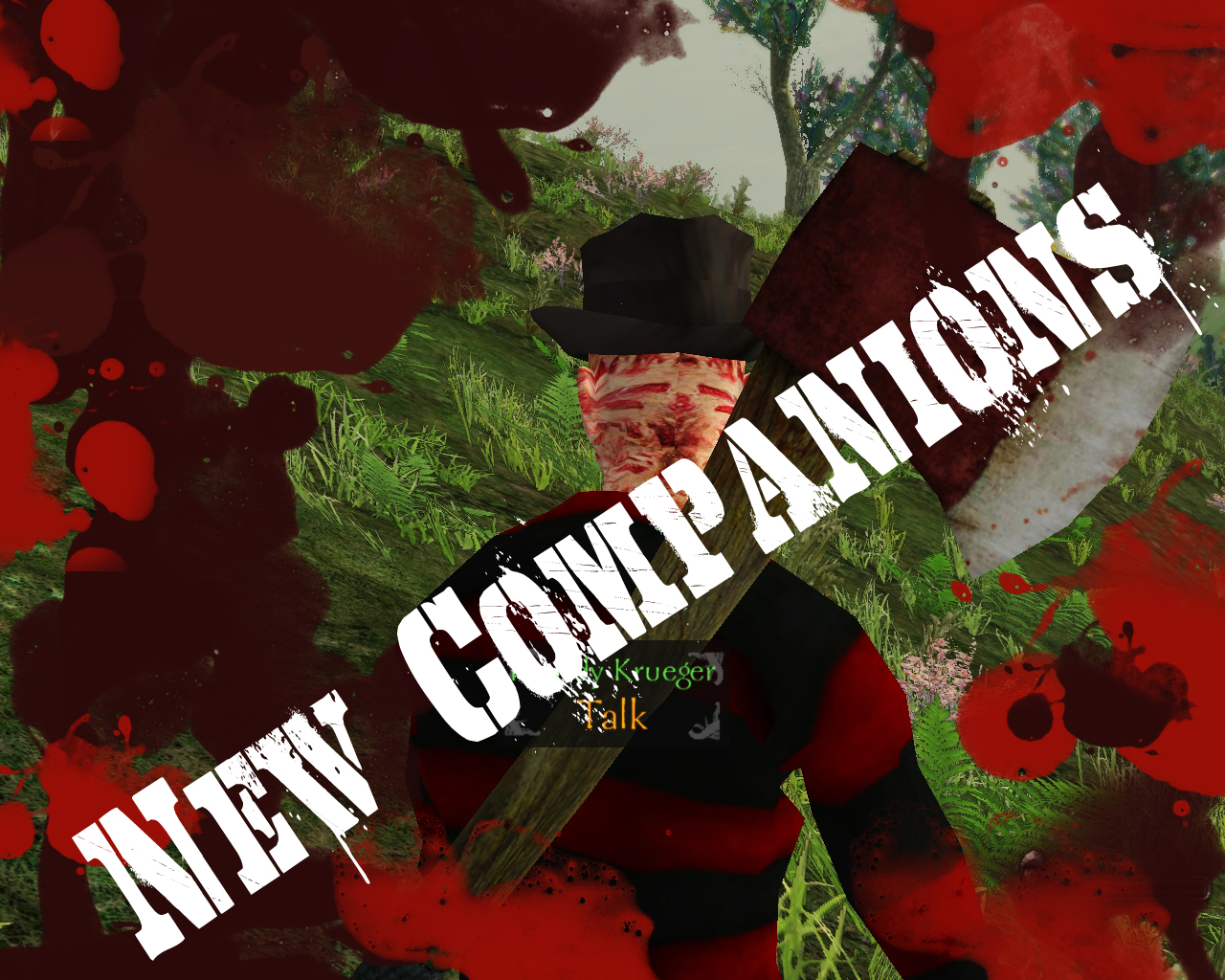 New companions!
I don't know do you like horrors... but he is coming.

Yes. Freddy will be one of the new companions in the mod. To be precise, he will replace old one. As I said before, 30 companions is max what'll be in this mod.
Due to players' suggestions (thanks for feedback) this companion will act different from 'regular' heroes. His inventory will not be changeable (less companions micro-management) but to recompensate this, Freddy will have quite impressive statistics.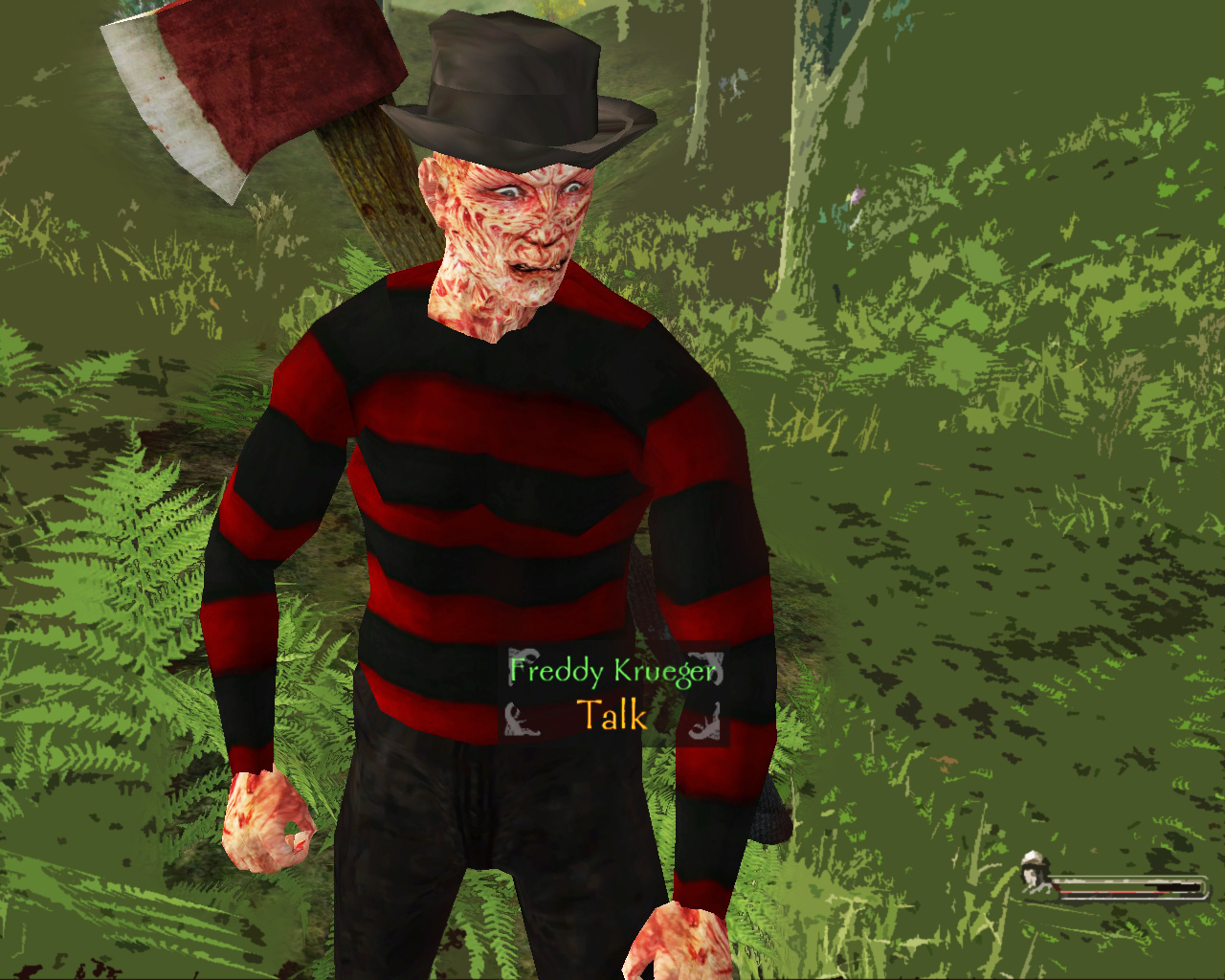 This is how he looks now. Freddy has also some unique equipment. He uses 'magic' which needs POWER THROW skill. So upgrading him in this way is suggested. As you see he has also uses axe. What you can't see, Freddy also can use his 'claws'. Power strike skill developement is also suggested.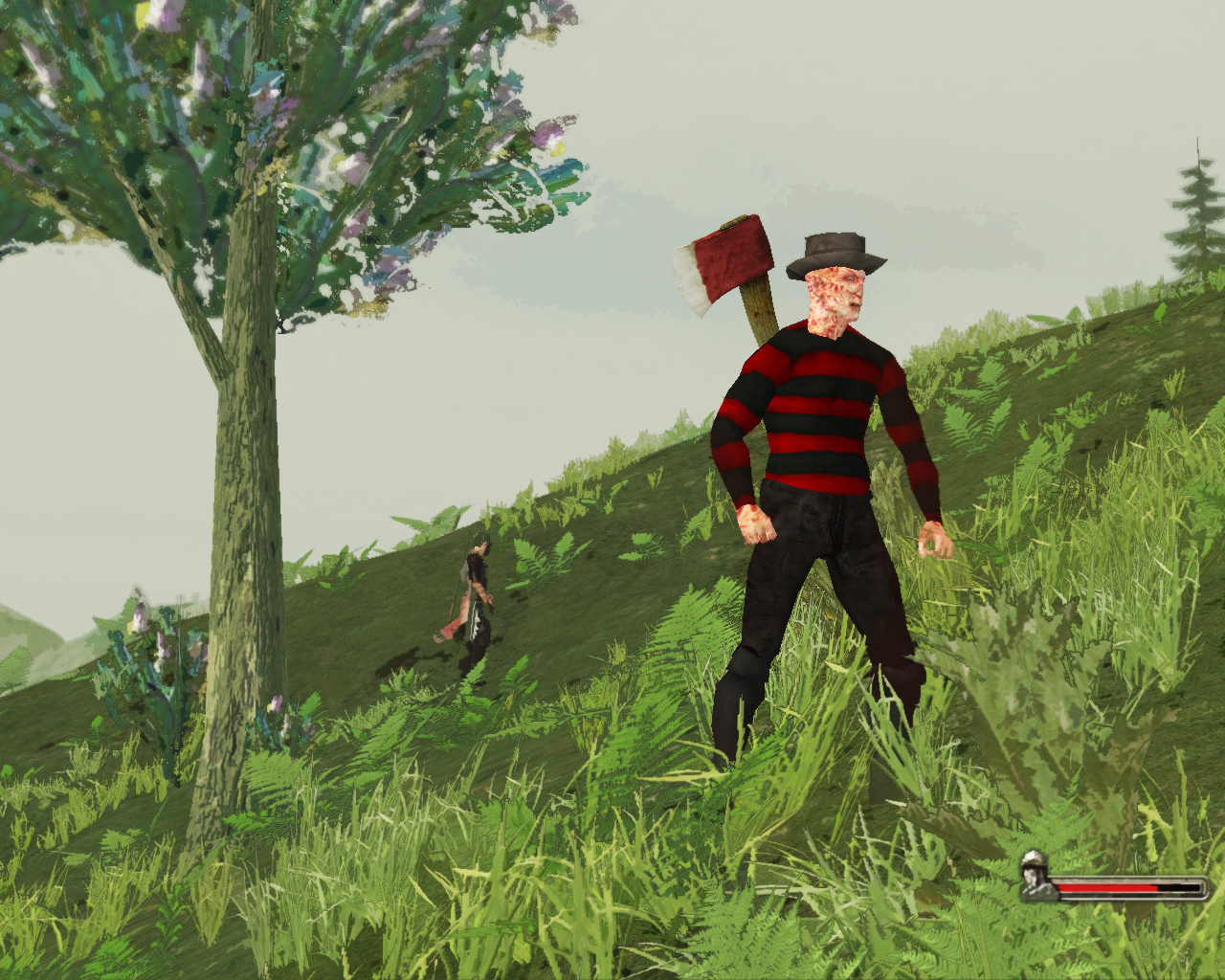 Of course, where is Freddy there has to be... Jason. His look will slightly change so you are watching at work at progress. Please have it in mind, please.
Jason-X (this is 'official' companion name) uses similar mechanics, his inventory is not accesible, and his stats are superior to 'regular' companions.
Theese two ones will not use any mount, but can move very quickly, especially Freddy. Jason is slower, but has better strenght.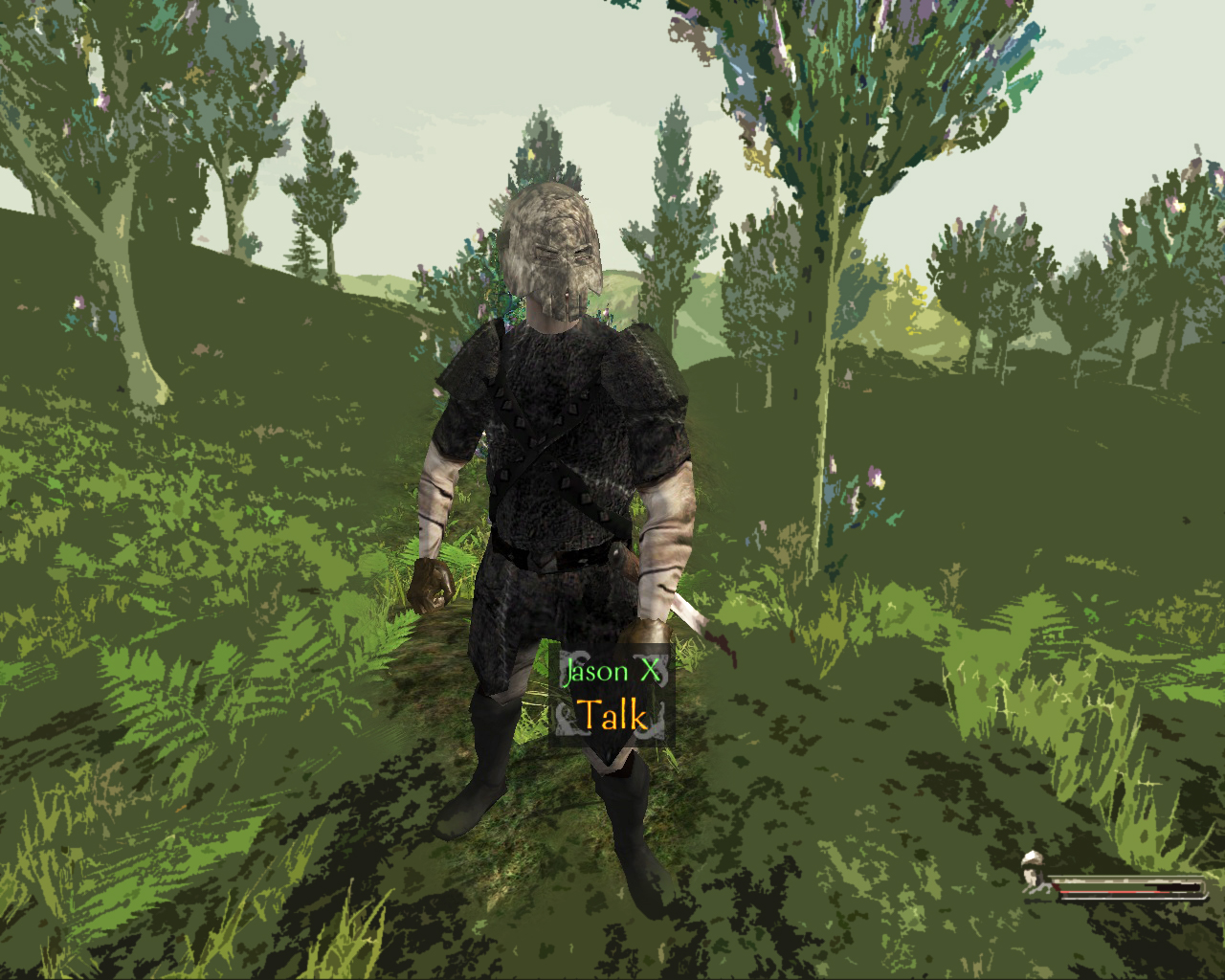 Jason-X uses also missiles (cut-off heads), so developing power throw is also suggested.
Third companion, which had slight restoration is White Wolf, which is now called The Hexer. He also uses magic, magic signs.
All of this you will find in new version, 1.00 of the Paradigm World mod for MB: Warband.