It's been quite some time since a new custom Multiplayer map was released for TRON 2.0. But today marks the release of Electronic Cave, a Derez (Deathmatch) map by fellow LDSO member Zook_One. This incredible map re-creates the scene in the original TRON film where Flynn, TRON, and Ram find a cave with an energy pool which they use to recharge themselves.
This map has specifically been designed to take advantage of a feature that the Killer App Mod adds to the game: a fully working Energy Claw powerup. Something that the unmodded version of the game doesn't provide.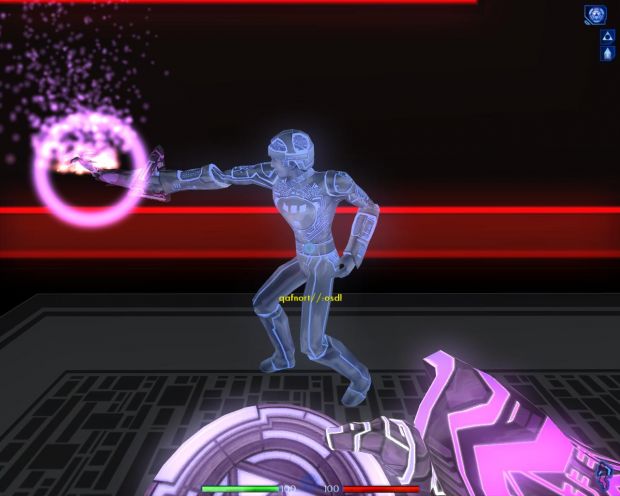 This new map will be hosted on a TRON 2.0 server starting this Friday evening (October 8th, 2010), and continue to be hosted through the weekend. The server will be running the Killer App Mod, so you will need to download and install it if you want to join the server.
The map can be downloaded individually, but it's also part of a new Complete Map Pack that offers every map ever released in one download. This new Complete Map Pack is self-installing, so it now makes it very easy to install custom maps. All it takes is a few mouse clicks. (This map pack is large however, at 748 MB.) Though if you want to download the individual map file, you can still use REZ Handler to make that easier as well.
I'd just like to congratulate Zook_One on such an amazingly accurate and well done map. It truly is a remarkable achievement. Also be sure to look for the really cool Easter Egg in this map!